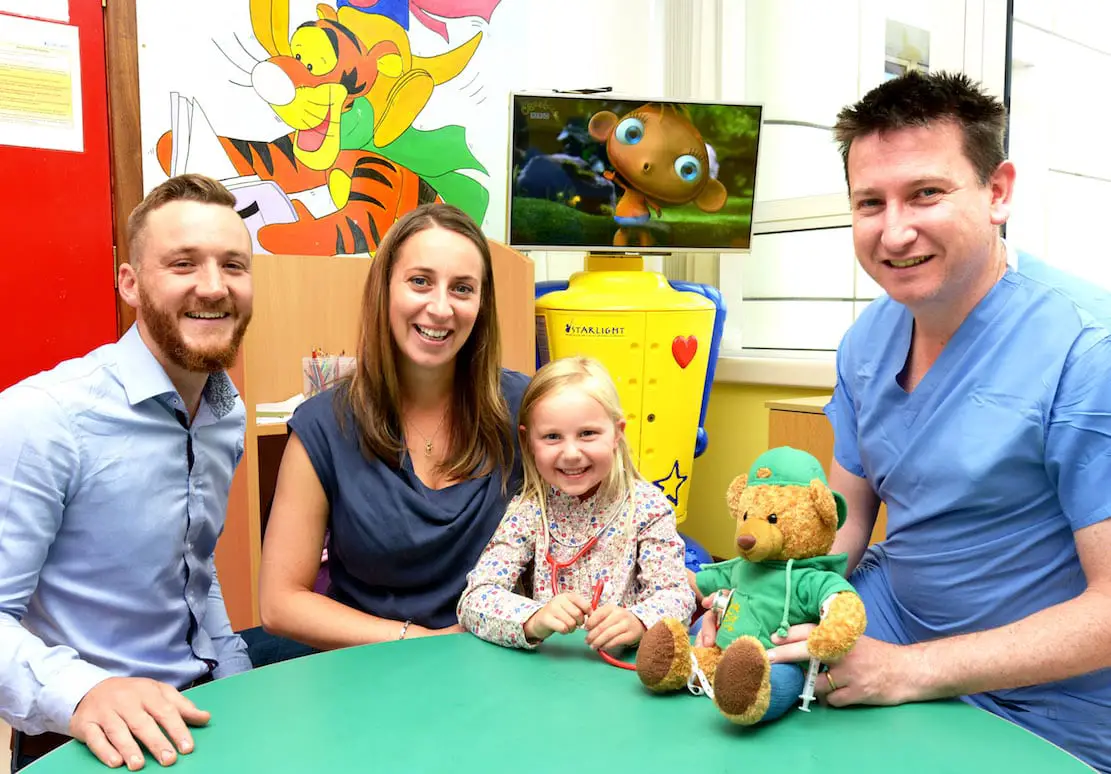 A video which is helping to prepare children for surgery in Southern Trust hospitals is now available in a range of different languages.
'Your Visit to Hospital' was the first of its kind produced in Northern Ireland to help reduce anxiety in children and parents before surgery.
Developed by Dr Sam Dawson, Anaesthetic Registrar last year, the video has been so well received by families that it has now been translated into the four most popular languages – Polish, Portuguese, Bulgarian and Lithuanian.
Preoperative anxiety can result in nightmares, separation anxiety and fear of doctors in children after surgery. He hopes that this video will help many of the 2,400 children requiring anaesthetic in the Southern Trust each year.
Welcoming the new translated versions of the video Dr Kieran O'Connor, Consultant Anaesthetist and Lead for Paediatric Anaesthesia says:  "Coming to hospital for surgery can be daunting for anyone, but young children may be particularly anxious. Parents can also understandably feel apprehensive for their child and their reaction will often influence the young person's behaviour. When English is not the family's first language, communication can be an added challenge.
"We have a great theatre team who work closely with interpreters to put both the child and their parents at ease, but we hope that by watching this video before they arrive with us families will know what to expect and have a much less stressful and better patient experience."
The video clip is available on http://bit.ly/YourVisitToHospital and will be given to families as soon as they are booked for a procedure.
Different languages are available here:
Your Visit to Hospital Portuguese
Your Visit to Hospital Bulgarian
Your Visit to Hospital Lithuanian
Sign Up To Our Newsletter