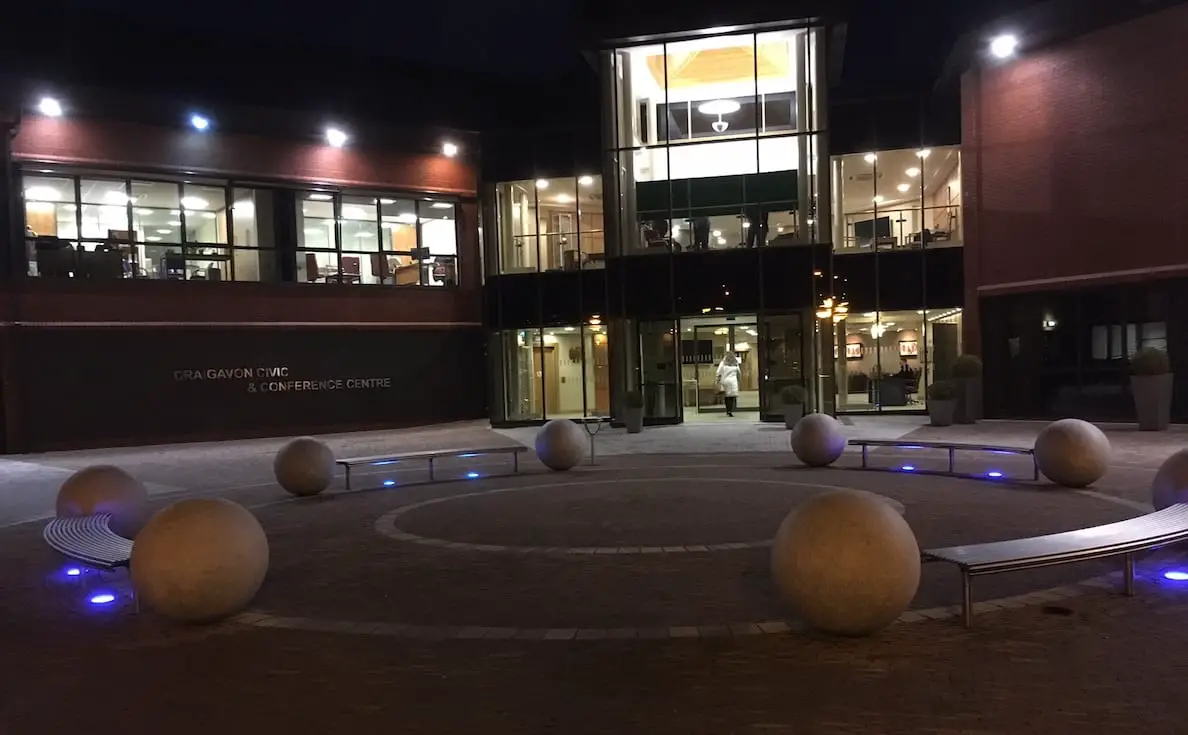 A DUP-sponsored notice of motion to go before ABC Council is seeking support for others in calling for the resignation of PSNI Chief Constable Simon Byrne.
The motion, tabled for the monthly meeting, also calls for Deputy First Minister Michelle O'Neill to step aside.
It is being tabled by DUP Councillor Darryn Causby and seconded by Alderman Stephen Moutray.
The motion comes amid a backdrop of discontent over the Northern Ireland Protocol and accusations of two-tier policing.
It asks that council stresses the "importance of cross-community confidence in the Chief Constable of the PSNI" and "expresses our disgust at the actions of the PSNI leadership team in relation to planning and facilitating the shocking breach of COVID regulations at the funeral of Bobby Storey".
The motion also urges a collective recognition "that the actions on that day undermined the public health message and therefore calls on the Chief Constable, and the Deputy First Minister, to resign in order to restore cross community confidence in policing and the political institutions".
The notice of motion is due to be debated tonight (Monday).
Sign Up To Our Newsletter