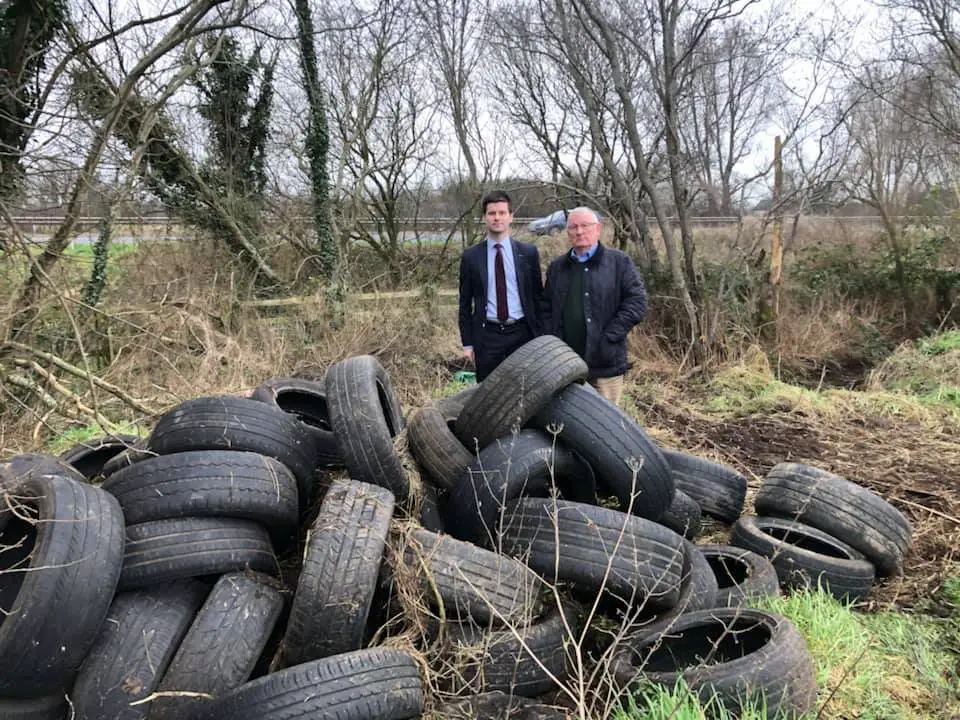 More than 100 tyres have been unscrupulously dumped on a verge at the roadside in the Birches area of Co. Armagh.
The illegal dump site is mere meters from the M1 motorway.
Council will now be forced to clean up this mess at a cost to the local ratepayer, something MLA Jonathan Buckley says is unacceptable.
Mr Buckley stated: "Many of you contacted myself and Alderman Sydney Anderson (also pictured) in relation to the illegal dumping of over 100 tyres on the Derrykeeran Road in the Birches.
"This has been reported and Council authorities have now removed them.
"I have also reported another very serious tyre dumping offence which occurred more recently on the Derryhubbert Road.
"The illegal depositing of waste on roadsides and farmland is featuring more and more often and I will be writing to the NI Environmental Agency regarding these specific incidents."
Sign Up To Our Newsletter