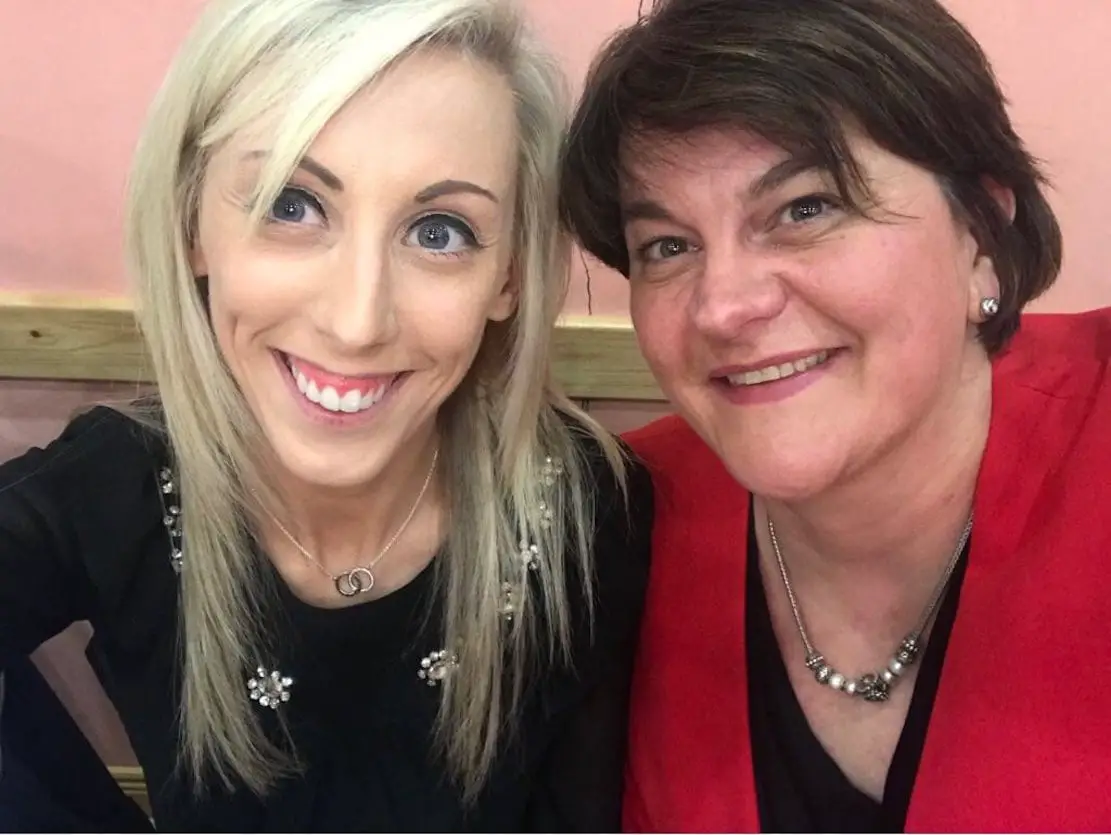 Co Armagh MLA Carla Lockhart was subjected to vile online abuse after DUP leader Arlene Foster shared a photo of the two of them together at a dinner on Friday evening.
The Upper Bann MLA was in attendance at the DUP dinner in Fermanagh when the photo was posted on Twitter by Ms Foster.
The subsequent thread of comments centred around Ms Lockhart's physical appearance, something she says she has sadly grown accustomed to.
"I get it all the time and have learnt to ignore it, but that doesn't make it ok," Ms Lockhart told the Newsletter.
"No one should be subjected to that type of behaviour. I don't mind anyone challenging me on policy or on politics but I think when it gets personal and they start to talk about appearances they've lost the argument."
She added: "Any time there's a picture of me on Twitter, no matter what it's connected with, I will have someone picking on my appearance.
"Twitter needs to be better regulated. Most of them hide behind untraceable fake profiles."
Alliance Leader Naomi Long tweeted: "Seriously? That's a pretty low blow attacking a woman for how they look? Disgusting."
Later adding: "Women are being judged on appearance in a society where male power and gaze was and still is dominant. Targeting women's looks is misogyny: it's about silencing women in what is a predominantly male domain."
Sinn Fein MLA John O'Dowd described the online abuse suffered by his constituency colleague as wrong and inexcusable.
"I disagree with many aspects of Carla's politics but there is no excuse for the online personal abuse she has suffered," said Mr O'Dowd.
"The online bullying of Carla and other public representatives particularly women by online trolls must end."
Sign Up To Our Newsletter