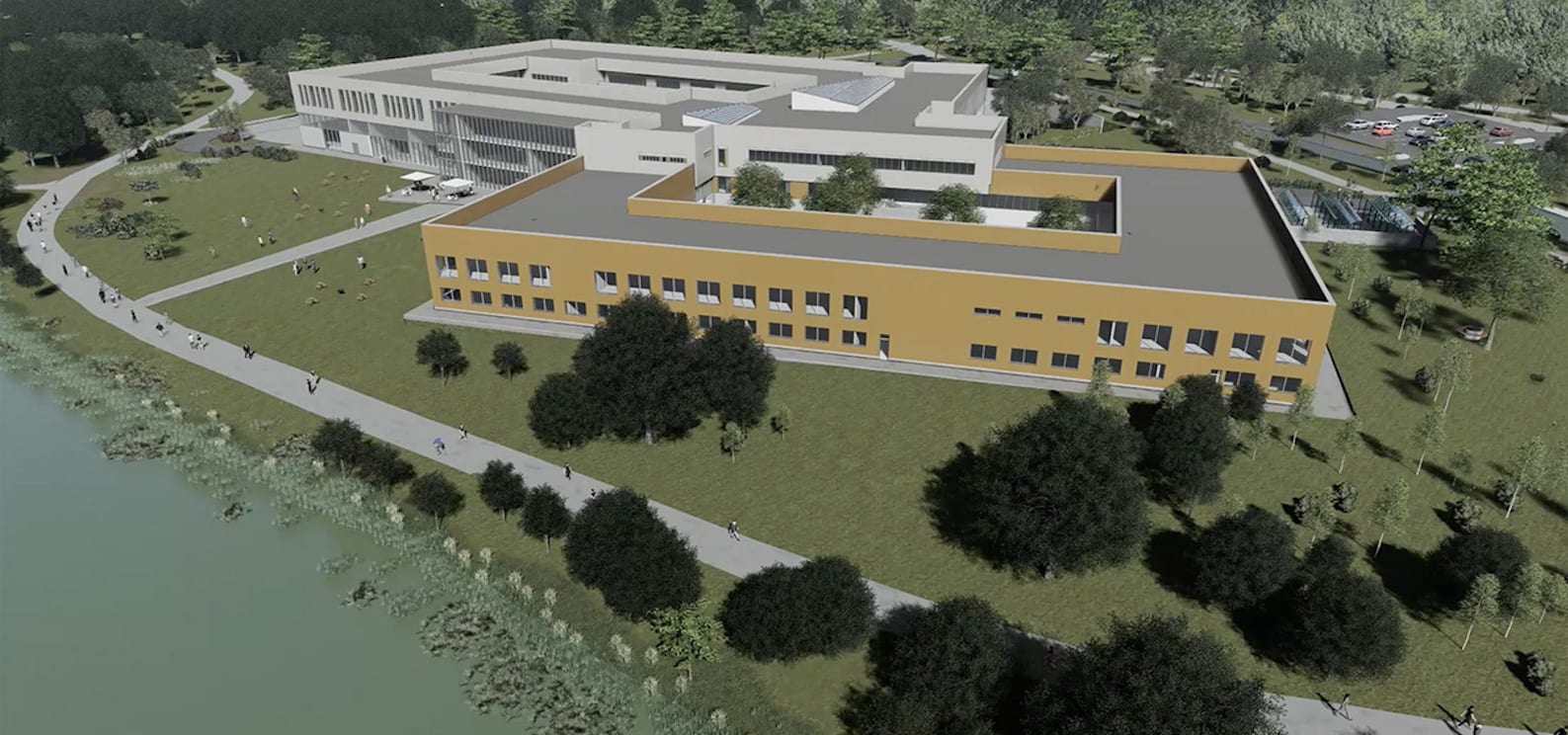 A marathon six-hour debate in Council chambers has resulted in a green light for controversial plans to build a new Southern Regional College (SRC) campus in Craigavon.
The contentious decision to build on part of the Craigavon City Park has long been fought by campaigners, but tonight (Wednesday) elected representatives on the planning committee of the Armagh, Banbridge and Craigavon Borough Council agreed with Council recommendation to give the new £45m development the thumbs up.
The meeting began at 4pm in Banbridge but wasn't concluded until just after 10pm, with approximately six hours of discussions on this single item on the agenda.
The SRC had already secured planning consent for two new campuses in Armagh and Banbridge – the former currently on course for opening in 2020.
However, the largest of the three – which combined – total a £95m investment, has been dogged legalities since planning permission was lodged.
The campaign group 'Save Craigavon City Park and Lakes' have long been vocal in their objection to building the new campus in one of the few prime green spaces in Craigavon.
They, and like-minded opponents, say they want the college, but not on the proposed site.
And the group, dejected following tonight's decision, say they plan initiating emergency judicial review proceedings immediately after "no elected representative voted in our favour".
The Craigavon development, which will be located next to the new £30 million Craigavon Leisure Centre, Craigavon Civic and Conference Centre and Rushmere Shopping Centre, will replace the Lurgan and Portadown campuses with a single new campus.
More on this story to follow.
Sign Up To Our Newsletter