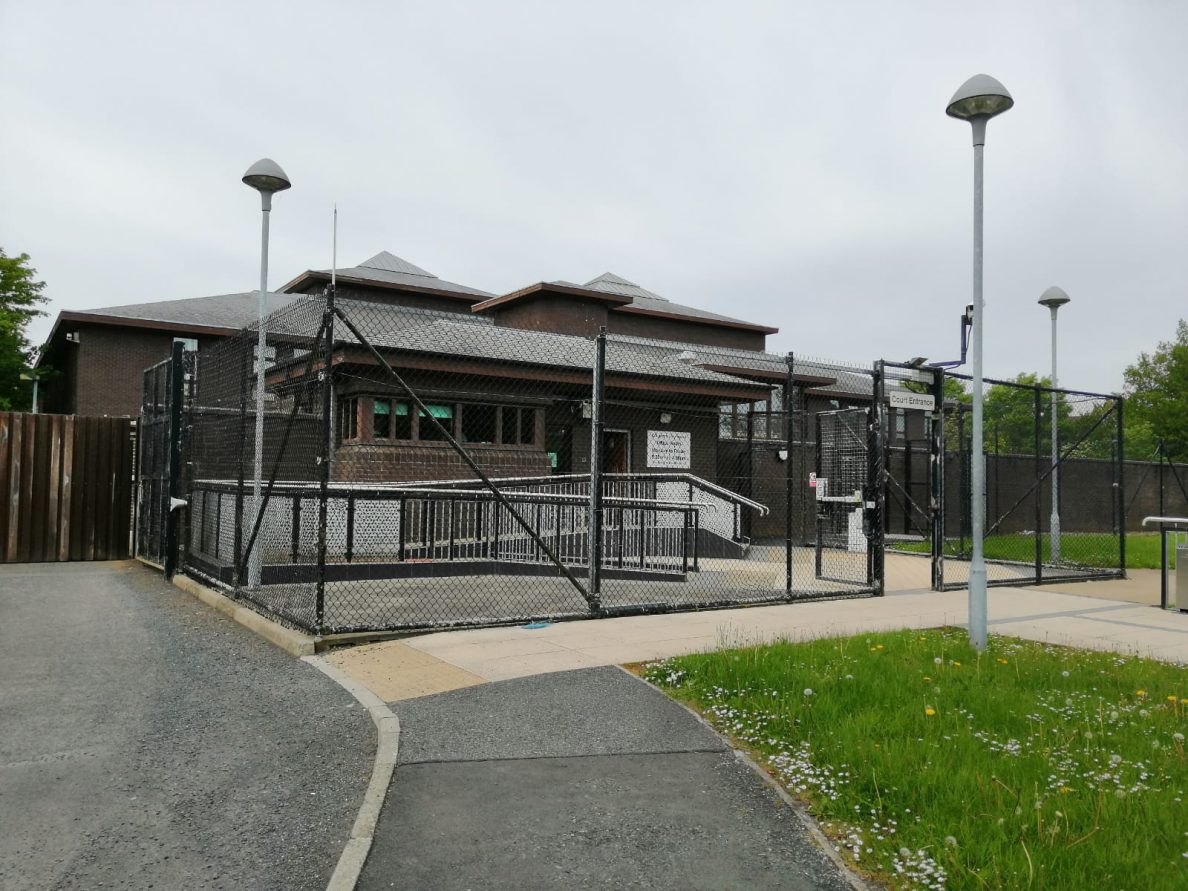 A man who threatened to break officers' noses after being taken to hospital has been sentenced to four months in prison.
Court heard the 32-year-old was conveyed to hospital after police witnessed him walking onto main road, and he informed them that he had suicidal thoughts.
Kieran George McCavana, of Hill Street, Gilford pleaded guilty to attempted criminal damage, disorderly behaviour, three counts of assault on police and two counts of resisting police at Craigavon Magistrates' on Friday.
The defendant appeared via videolink from Maghaberry as court heard these offences were accrued over two separate incidents.
On July 15, at around 9.20am, police received a report from a member of the public of a male acting erratically.
Officers attended and followed the male as he walked along Commercial Road, Banbridge.
They observed him walk onto a main road and was hit by an oncoming vehicle.
Police spoke to the defendant who stated he was having suicidal thoughts, he was subsequently taken to Craigavon Area Hospital.
Whilst here, McCavana became aggressive stating that he did not want to be there and threatening police.
The defendant threw a chair across the triage room before headbutting a wall outside the room.
McCavana also made threats to break the officers' noses.
On July 23, at 7.30am, police received a call from the defendant's father who said his son was intoxicated and that he had been providing a bail address for him.
Officers spoke to McCavana, they noted that he was intoxicated, and he became aggressive.
The defendant lunged his head at police and kicked out as they tried to arrest him.
Defence barrister David McKeown stated: "These are serious offences only aggravated by them happening in a hospital setting".
McCavana was sentenced to four months in prison for the offences.
Sign Up To Our Newsletter