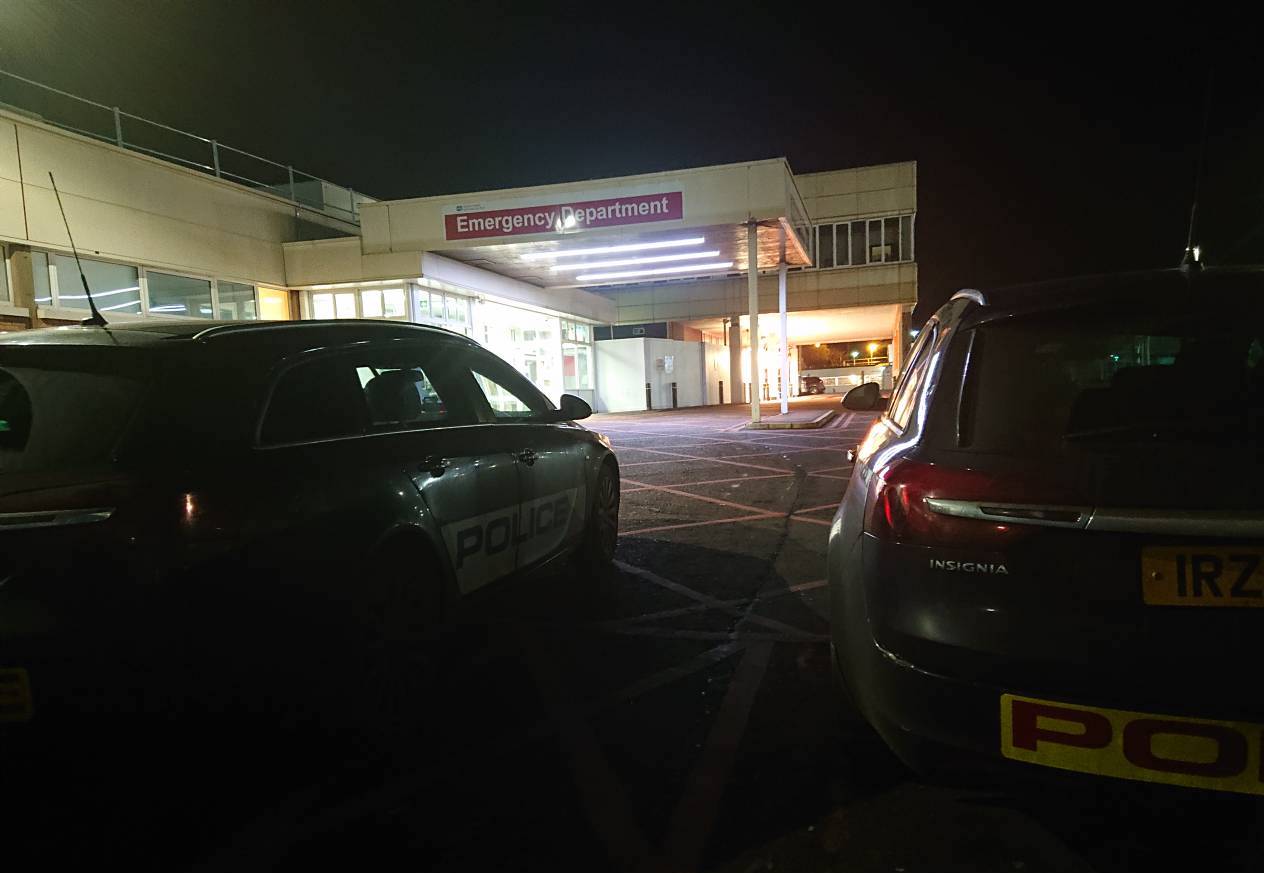 A man who assaulted a fellow patient and three female nurses at Craigavon Area Hospital is to appeal against a sentence of four months in prison.
Sentencing the 55-year-old, the district judge commented: "This is intolerable in the midst of a pandemic when medical staff are working beyond their natural tolerances."
Andrzej Lis, of Albert Street in Lurgan, appeared for sentencing on attempted criminal damage, criminal damage, four counts of common assault and disorderly behaviour at Craigavon Magistrates' Court on Friday, via videolink from his solicitor's office.
Prosecution outlined that at around 10pm on September 14, 2020, defendant assaulted a fellow patient at Craigavon Area Hospital.
Lis had shaken the male whilst he lay in his bed and punched him to the abdomen. The defendant was also observed damaging an examination light above his bed causing glass to shatter over his bed linen.
Nurses spoke with Lis, he was taken back to bed and was calmed down, however, a short time later he got out of bed again and this time began throwing confidential notes across the ward.
Security porters attended, they took him back to his bed once more and this time he was sedated.
Once mores Lis got out of his bed and whilst doing so he knocked over a computer monitor but this was not damaged.
The defendant was shouting and swearing until security porters returned him to his bed and he was sedated again.
Prosecution stated that the patient who was assaulted complained of some discomfort. The other assaults related to nurses who were put in fear of violence by the defendant chasing them around the ward.
Defence barrister Craig Patton stated: "It was clear from the outset that your worship would take a dim view of this case and that has been explained to him."
He asked that Lis was given credit for his early plea and limited record, although it was accepted that many of his entries related to alcohol.
"His inhibitions were diminished by his intoxication and medication," explained the barrister. "He described this to me as an extreme low point in his life."
Mr Patton informed the court that his client had now gone eight months without consuming alcohol.
District Judge Bernie Kelly stated: "Where do I start, these were three female nurses. Does he have a particular issue with women or is it just women in uniform?
"This is a 56-year-old man chasing three female nurses around a ward, wrecking a hospital and assaulting another patient…..this has crossed the custody threshold and then some."
She added: "This is intolerable in the midst of a pandemic when medical staff are working beyond their natural tolerances."
Lis was sentenced to four months in prison for the offences before the court.
Mr Patton informed the court of his client's wish to appeal the sentence, District Judge Kelly set recognizance to do this at £200 but did not grant Lis bail pending appeal.
Sign Up To Our Newsletter