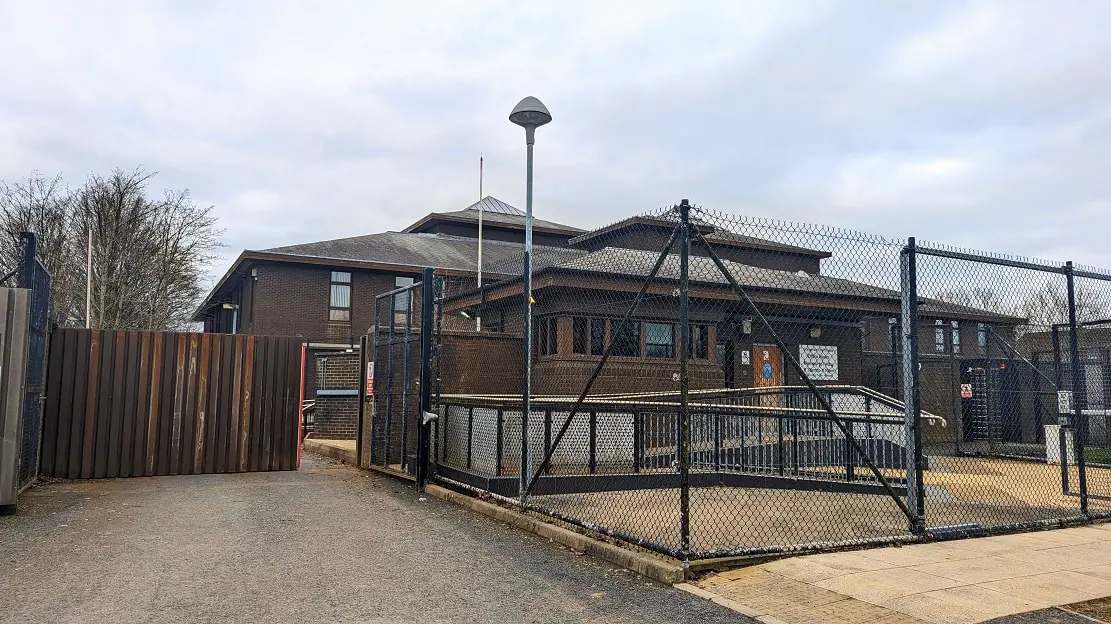 A County Down man has been granted one last chance at bail after he breached the conditions by going to a restaurant, with the Judge conceding that the case was unlikely to result in a conviction.
Conor Andrew Anthony Rock, (32), of Burren Meadow, Newcastle, appeared before Craigavon Magistrates' Court via videolink from Maghaberry.
Rock is charged with a litany of offences, including assault occasioning actual bodily harm, threats to kill and criminal damage, with all stemming from an incident which is alleged to have occurred on December 29, last year.
A previous court hearing was told how Rock allegedly repeatedly threatened "I'll f**** kill you" as he held a knife to his partner's throat and choked her.
The alleged assault only stopped when police arrived at the complainant's door and while she ran away in tears, Rock jumped from a first floor window to escape police.
He was arrested a short distance away.
Giving evidence to the court during a contested bail application, Det. Const. Morrison from the Public Protection Unit recounted how a 999 call from a third party lead police to the complainant's home in Gilford.
She later told police how Rock had "accused her of cheating" before allegedly spitting on her, trailing her by the hair to the floor where he kicked her before throwing her onto a table, causing her head to smash a vase which had been on it and causing a cut.
"As the assault continued he threw her on to the kitchen floor and he grabbed a large black handled knife from the drawer and put it against her throat and proceeded to say 'I'll f****** kill you, I'll f****** kill you'," the detective told the court adding that Rock allegedly spat in her again, "picked her up from the floor by the hair and called her names like slut and whore".
Rock alleged choked the victim, said Det. Const. Morrison, while he was sitting on her, putting both hands around her neck and "squeezing for what she shouter was about 60 seconds."
"She couldn't breathe, she was scared she would pass out and her told her I'll f**** kill you," said the officer.
According to the complainant, the assault lasted around half an hour and only stopped when police knocked her door and Det. Const. Morrison said when police saw her, officers "immediately noticed" the blood in her head and red marks on her throat and neck.
Rock re-appeared before the court last week for the purposes of a bail application.
The court heard that the defendant was initially refused bail in court on December 31. He then made a High Court bail application on January 11, which was also refused.
During the High Court bail application, it emerged that there was a withdrawal statement from the injured party.
The defence then explained that "on the strength of that", bail was granted on January 27.
However, he added that bail was then breached on February 4, as the defendant's medication was "up the left" and he "ended up in a licensed premises".
He was then refused bail in Lisburn Magistrates' Court on February 6 and in the High Court on February 13.
On hearing of the circumstances surrounding the breach of bail, District Judge Bernie Kelly quipped: "As you do. When your medication is off you just accidentally fall into the first pub you come across."
The defence's explanatory response was that he had been in a restaurant with a friend.
District Judge Kelly, speaking to the defence, said: "Your biggest issue is this….I believe very firmly in the meaning of the word no….In order for you to gain my trust, you need to prove to me that you not only understand what that word means, but that you know how to operate it. That's what I expect from the average two-year-old."
The defence explained that they did not see the case "going anywhere" which District Judge Kelly conceded, adding: "The reason he is still sitting in Maghaberry is because he doesn't know what the word 'no' means."
The defence then explained that the defendant's bail address was his mother's address, but that the surety had not been forfeited when he breached his bail, noting that the defendant would know "crystal clear" that he could cost his mother money if he were to breach bail again.
District Judge Kelly, speaking to the defendant who sat motionless on the Maghaberry videolink, stated: "You're in custody for an offence, for which you may, ultimately, not actually be convicted….And the only reason you're still in custody is because you won't adhere to your bail terms."
District Judge Kelly added :"You're the boy that thought a visit to a restaurant was more important than your mother being fit to put food on the table."
And the defendant responded: "It eats me up… I felt like I let everyone down."
With an assurance from the defendant that he would stick to his bail conditions, District Judge Kelly released Rock on the same bail conditions as before, warning him that she would "not entertain" another bail application.
"I wouldn't expect you to," Rock replied.
---
Follow all the latest court news here.
Sign Up To Our Newsletter