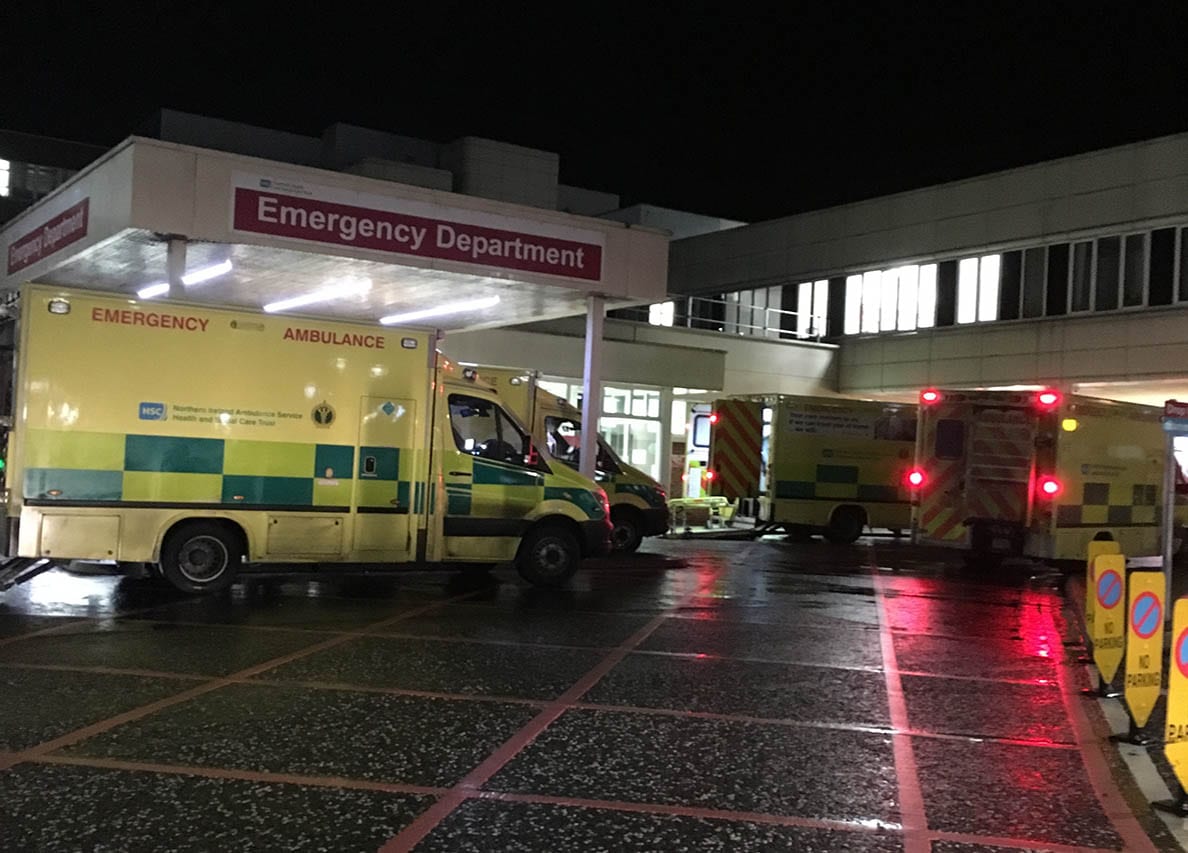 A man who caused distress to a young child at a Co. Armagh hospital has been handed a three-month prison sentence.
Callum Fisher, 20, from Derry/Londonderry pleaded guilty to disorderly behaviour at Craigavon Magistrates' Court on Friday, via videolink from Hydebank.
The incident occurred on May 3, when police who arrested Fisher and escorted him to Craigavon Area Hospital.
Court heard the defendant appeared aggressive with clenched fists and was foaming at the mouth.
Fisher continued shouting and swearing causing many, including a young child in the staff's care, to become distressed.
He was then brought to a cubicle where he continued to shout and swear.
Prosecution informed the court Fisher's behaviour did not improve following this.
Defence counsel stated that this was "appalling behaviour" but that the Fisher was "very remorseful".
He added that the defendant had stayed out of trouble until he was an adult and that substance issues had led him to offend.
It was heard that Fisher had been threatened by paramilitaries because of his anti-social behaviour in his home city which had led him to be in the Armagh area.
Defence counsel also informed the court the defendant was currently serving a six-month sentence through which it was hoped he could deal with his substance abuse and help with finding housing to settle in upon release.
District Judge Bernie Kelly commented: "I sat in Derry court when you were just a boy and while I was there, there was fear Altnagelvin would have to close early on days due to people like you wrecking it".
She continued: "I am now here in Craigavon and find it's not much different", adding "you have showed complete disrespect for these men and women that work 365 days and 366 in a leap year".
Fisher was sentenced to serve three months in prison with judge Kelly quipping that this was in the "fervent hope that he goes back to the maiden city".
Sign Up To Our Newsletter