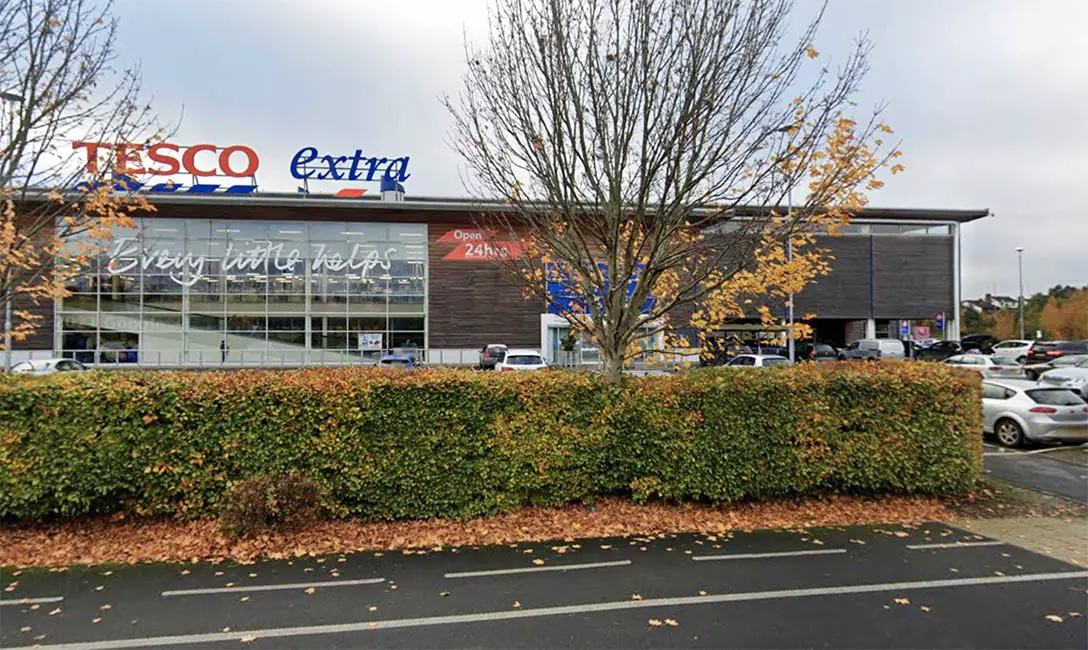 A man jailed for a "breathtaking" campaign of approaching thousands of teenage boys for explicit images has admitted a charge of voyeurism.
Court heard that the 26-year-old had been recalled on licence in relation to a four-and-a-half years in prison sentence which was issued at Reading Crown Court back in 2018.
Patrick McDonald, of Armore Road in Crumlin, entered a plea of guilty to one count of voyeurism at Craigavon Magistrates' on Friday, via videolink from Maghaberry.
Initially, Deputy District Judge Chris Holmes indicated that this was a case in which a report would be required, but defence barrister Ben Thompson insisted that his client wished to waive his rights in regard to this.
He commented that there was only "one way" in which the court could deal with the matter, given McDonald's status and pending similar matters before Newtownards Magistrates' Court.
Prosecution outlined that November 24, police received a report in relation to an incident which had occurred at Tesco Extra in Craigavon on November 5.
The victim had entered the toilets at the premises and observed the defendant washing his hands, before he himself went into a private cubicle.
Whilst inside, the injured party heard the toilet next to him flush but did not hear McDonald leave.
He looked underneath the cubicle to see if he could detect any shoes or feet but was unable to do so.
The victim then received a Snapchat from a friend, as he opened the app his front camera activated and he could see the defendant looking over the top of the cubicle filming him.
He challenged McDonald by saying "hello" and the defendant quickly left the bathrooms before the victim reported the incident to the store manager.
Mr Thompson stated: "The defendant was on licence, he has no criminal record in Northern Ireland but in January 2018 he was sentenced to four and a half years at Reading Crown Court in connection to communications with children.
"This case in England was quite serious….he has been in custody since November 2020, which is about six months, but none of this is on remand as he is now a sentenced prisoner".
Following an indication from Deputy District Judge Holmes that any sentence imposed would be consecutive to any he is already serving without a report, Mr Thompson advised that one would be requested.
The case was adjourned until June 11 for the preparation of a presentence report.
Sign Up To Our Newsletter