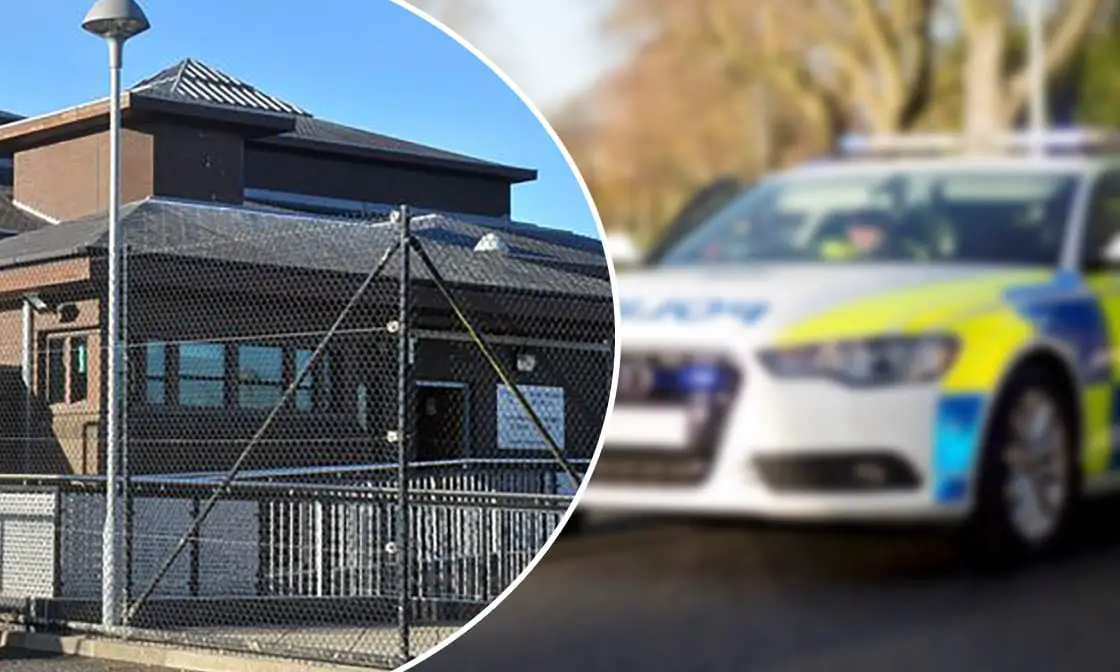 A Lurgan man who was described as a "frequent flyer" of the local court by a district judge has been refused bail.
Craigavon Magistrates' Court heard that the 25-year-old had 20 previous convictions and that the latest alleged offences occurred whilst he was on pre-charge bail.
Caolan Murray, of Ailsbury, is charged with two counts of common assault, threats to damage property, disorderly behaviour, criminal damage, assault on police and assault on a police designated person.
The defendant appeared via videolink from Maghaberry on Friday for a bail application.
Upon hearing this, District Judge Bernie Kelly stated: "Hold on, I have it on record that he was refused bail by the Magistrates' Court on January 28.
"What are the changes in circumstances since that date?"
Defence barrister Gavyn Cairns said: "On that occasion, we hopelessly proffered an address which was deemed as being too close to the injured party.
"We now have another address which is not being objected to by police."
District Judge Kelly told the barrister: "You should not have advanced a bail application in the first place if you knew the address was unacceptable."
Mr Cairns commented: "That application was made in the heat of the moment shortly after Mr Murray's arrest.
"We have a new address which is not objected to with his aunt in Lawrencetown."
He added: "Regardless of this I am sure that police will raise other objections such as his likelihood of committing further offences."
District Judge Kelly stated: "I do not accept this as a change of circumstances. I cannot set a precedent for this but I will hear what the constable has to say."
A constable said that police opposed bail on the grounds that the defendant was seen as having a high risk of committing further offences.
Corut heard that Murray had 20 previous convictions, which included two common assaults. criminal damage and nine disorderly behaviour offences.
The constable also said that these alleged offences occurred whilst the defendant was on pre-charge bail and that he was on probation until June of next year.
Mr Cairns stated: "This new address will give Mr Murray a chance to get out of the Lurgan area and away from the influence of the company he keeps."
District Judge Kelly said: "He was on pre-charge bail at the time, this does not fill me with hope."
She added:  "I am well aware of Mr Murray, he is a frequent flyer at this court. There is nothing this court can do to make him obey conditions."
Mr Cairns asked that the defendant was given a chance and released on bail with "very stringent conditions".
District Judge Kelly stated: "Mr Murray does not take any recognition of anything this court has to say."
The defendant was refused bail and will return to court on March 15 for an update on the file in the case.
Sign Up To Our Newsletter