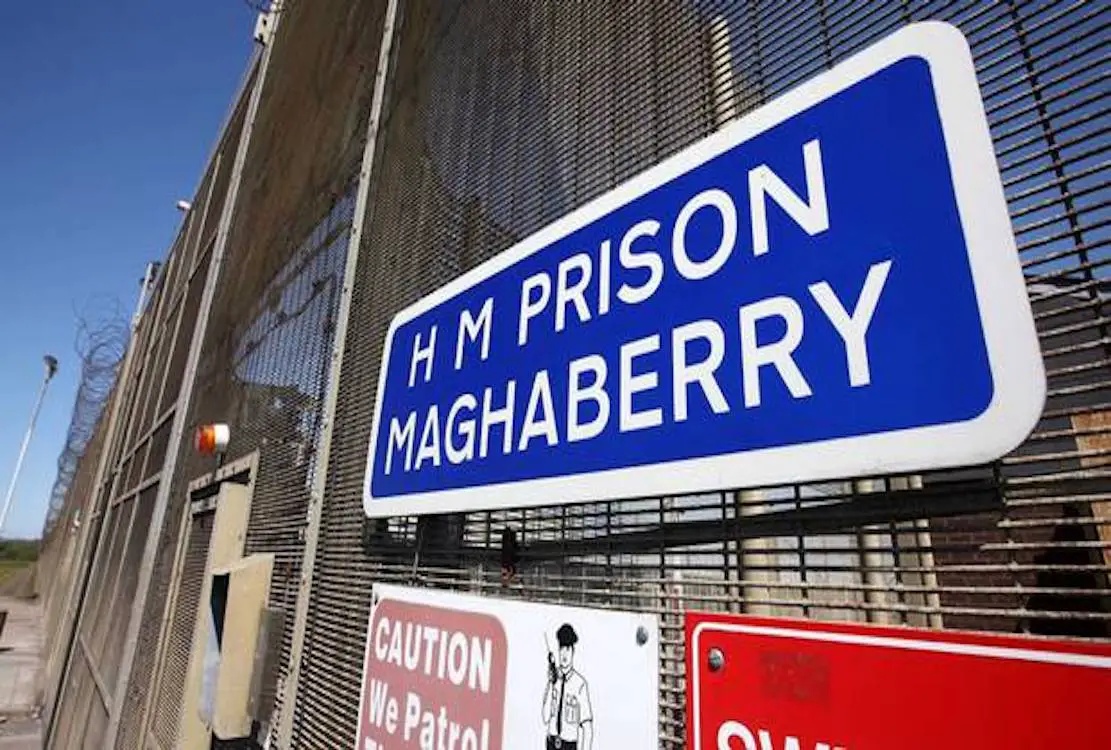 A man who is accused of stealing a taxi driver's car at gunpoint has been refused bail.
Court heard the 35-year-old allegedly told the injured party: "This car is being seized by the Continuity IRA."
Damien James McMahon, of Pinebank, Tullygally, appeared charged with carrying a firearm with intent to commit an indictable offence, robbery, hijacking, no driving licence and using a vehicle without insurance at Craigavon Magistrates' Court on Friday, where he appeared via videolink from Magilligan.
Defence solicitor Philip Reid made it known that a bail application was being made on behalf of his client.
During the course of the application, details of the alleged incident were outlined to the court.
A constable said that on December 6, at 12.18am, the defendant booked a Fonacab taxi under his own name from the benefits office in Portadown to Pinebank, Craigavon.
After two no shows and three recalls, the alleged injured party pulled up in a taxi at 12.38am and McMahon got in to the back seat.
Whilst on the way to Pinebank, the defendant asked the driver to stop nearby and McMahon got out for a short time before returning.
The defendant is alleged to have got into the back seat before pulling a firearm out of his waistband.
McMahon is then alleged to have told the driver: "This car is being seized by the Continuity IRA."
After it was claimed the defendant held the gun to his throat and head, the driver said he got out of the vehicle.
He alleged McMahon got into the front seat of the car and drove off.
The alleged injured party flagged down a passing motorist and made the report to police.
Officers later located the taxi abandoned on the Tullygally Road in Craigavon.
At 10.09am, police spotted McMahon outside the Brownlow Health Centre wearing the same jacket he had the night before.
When interviewed, the defendant claimed he had not left his home address after 10pm the previous night.
It was alleged that in a second interview, McMahon threatened violence and that he would spit in the face of the interviewing officer.
Court was told the defendant was charged with the offences and over the following weekend he gave police information which led to the discovery of an imitation firearm in the Pinebank area.
The constable stated that this was being forensically tested and that bail was opposed as there were fears of further offences.
Mr Reid stated that dashcam footage taken from the car was not a clear image describing it as "night vision".
He said: "His mother is willing to provide an address under certain conditions. On Saturday Mr McMahon was taken to hospital for a psychiatric report and has been diagnosed with borderline personality disorder.
"His mother is concerned about his mental health. She will offer an address provided he engages with mental health services and he is willing to do that."
Mr Reid added: "He does have a relevant record but there is a two year gap in there which shows he can stay out of trouble.
"His father is willing to put forward a surety of £1,000. This is at an early stage, he is a sentence prisoner who is due for release in February."
District Judge Rosie Watters stated: "He has a horrendous record, 163 previous convictions, one of which was for robbery.
"I am concerned that there is a risk of further offences. I am refusing bail. He can go to the High Court."
McMahon was remanded in custody to appear on February 28, via videolink, for an update.
Sign Up To Our Newsletter