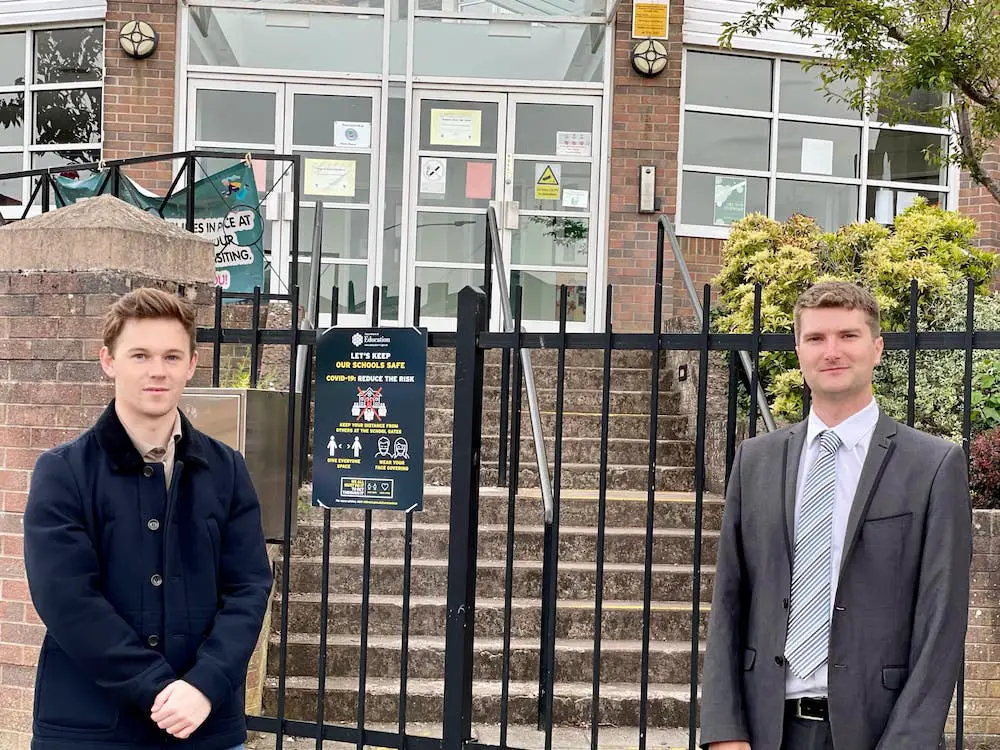 A Lurgan solution for Craigavon Senior High is a must and something which has been "prematurely dismissed without proper investigation", according to Alliance representatives throwing their weight behind the campaign.
Councillors Eóin Tennyson and Lavery have stated that solution in the north Armagh town is required amid the ongoing debate on the future of the Lurgan campus.
"Everyone accepts that the situation at the Kitchen Hill campus of Craigavon Senior High is unsustainable, with a lack of open space and poor amenities for young people," said Councillor Tennyson.
Tell us your thoughts in the comments below.
"However, the Education Authority's proposal to bus children to Portadown is not the solution.
"It would have a detrimental impact not only on students in the Lurgan area, but also surrounding settlements such as Donaghcloney and Waringstown with children having to take multiple buses to get to school.
"A Lurgan solution that extends Lurgan Junior High School to an 11-16 year school is in the best interest of the young people concerned and sits within the Dickson plan.
"There is strong support for such an approach within the community and I will be writing to the new Education Minister Michelle McIlveen urging that she support this course of action."
Councillor Lavery added: "There has been considerable frustration within the community that all options haven't been fully considered by the Education Authority, with a Lurgan solution having been prematurely dismissed without proper investigation.
"This follows failure to adequately provide integrated education provision locally, demonstrating more must be done to completely overhaul our education provision locally.
"We have fed into a report commissioned by ABC Council, authored by Professor Noel Purdy and Dr Jonathan Harris from the Centre for Research in Educational Underachievement, which makes a compelling case against the EA's proposal.
"I would also encourage everyone with an interest in the issue to make their views known as part of the further two-month consultation which is now underway."
Sign Up To Our Newsletter