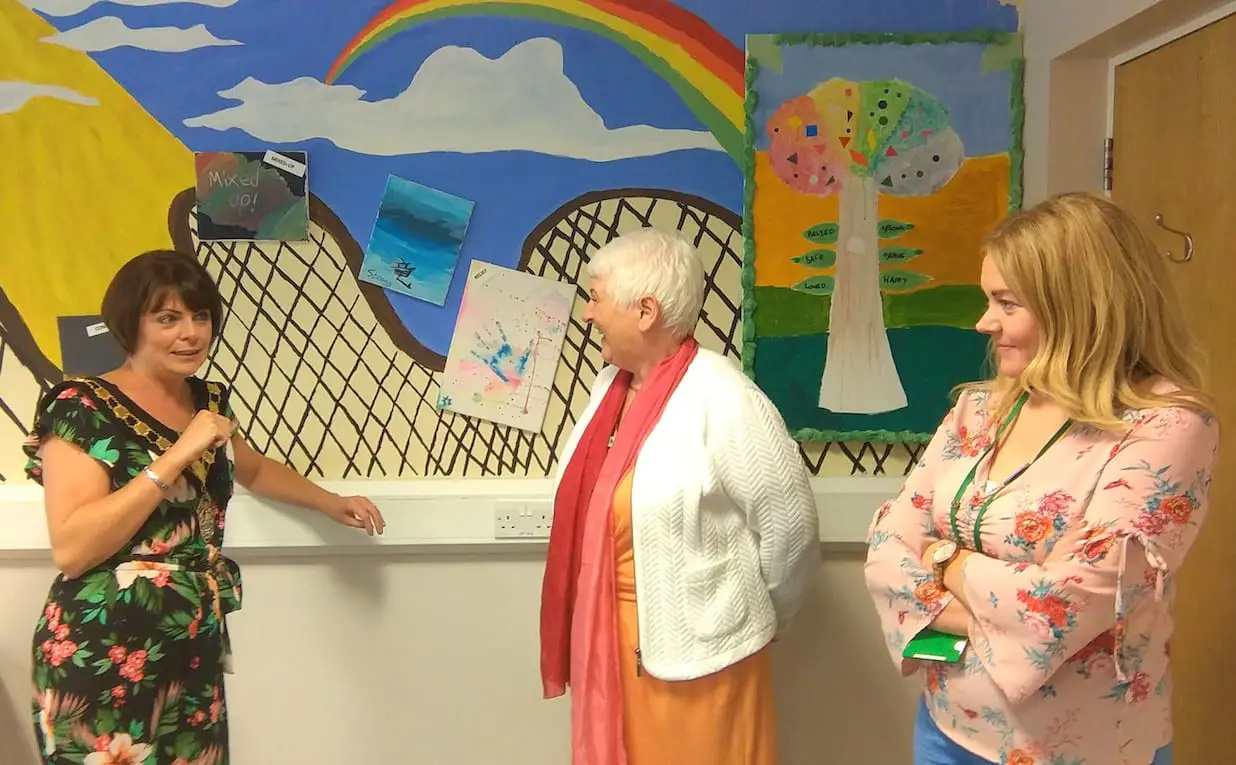 The Borough's Lord Mayor paid a visit to the NSPCC Service Centre at Craigavon this week to learn about the specialist sexual abuse services being delivered to children and young people throughout the borough.
Craigavon Service Centre is located in the heart of the Southern Health and Social Care Trust and delivers services across the entire council area and beyond.
Councillor Julie Flaherty was shown around the carefully decorated and resourced treatment rooms and practitioner's shared the experiences of some of the children and young people.
NSPCC have two distinct services located in Craigavon.
A service focused on helping children and young people recover from the traumatic and negative effects of sexual abuse.
A dedicated and highly skilled team has been delivering sexual abuse recovery work for almost 20 years.
The service is known as Letting the Future In. Individual work is offered to children and young people between the ages of 4-17 years – helping them overcome the impact of their experiences and 'get back on track' – giving them back their future.
Support is also offered to parents and carers to help them deal with the impact of abuse on their children and the family as a whole.
NSPCC view supportive and caring parents and carers as critical to the recovery of their children.
Craigavon also delivers a second service to children and young people who have behaved in an inappropriate, problematic or harmful way towards other children.
The service view them as vulnerable children first and then work to address the behaviours by assessing the need for safety and helping them address the problem behaviours. Again, parents and carers are offered help and support.
Sign Up To Our Newsletter