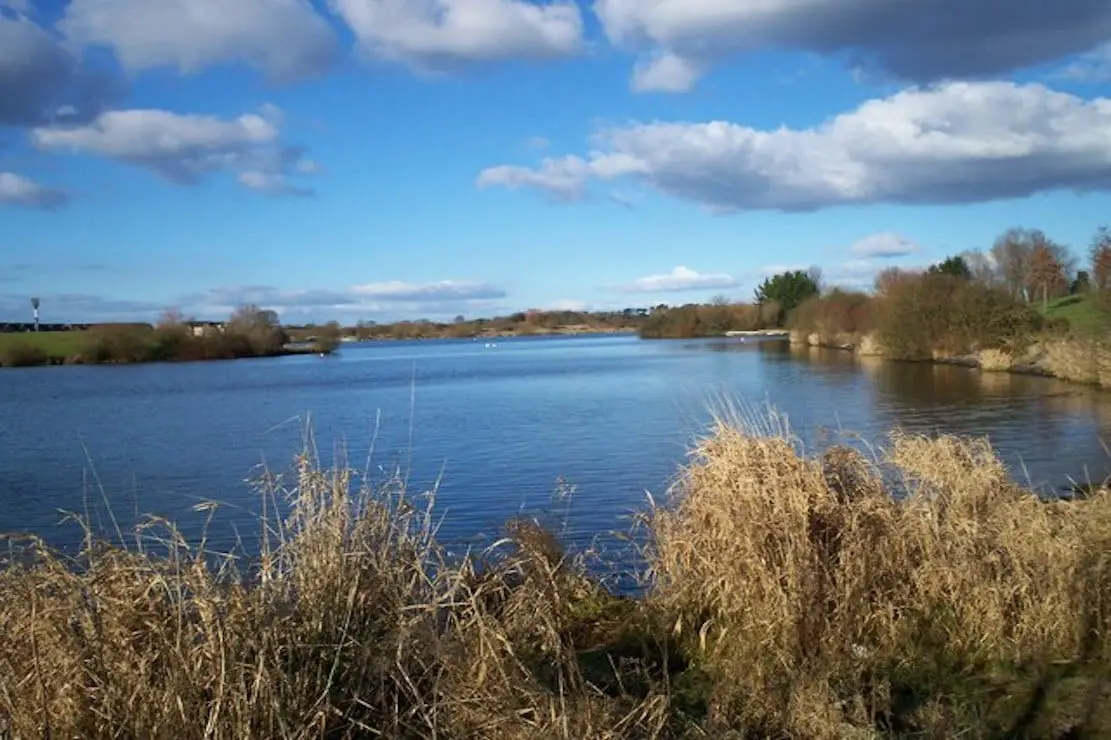 Women are being urged to remain vigilant after "a creep" dressed head to toe in black wearing a baseball cap stalked a young lady around Craigavon Lakes over the weekend.
The unsettling incident happened around 4pm on Saturday afternoon where the woman was out enjoying a walk with her pup.
Half way through the walk and the woman happened upon a man "in all black with a black baseball cap and white stripes on a black mountain bike".
The 40-year-old woman, posting on social media described how the man passed here before slowing down and "looking me up and down like a piece of meat".
He did the same thing twice within a short time – "glaring" at the woman who started "to freak out".
She explained: "I quickened my pace, went up over the bridge steps but was in an isolated part of the lake travelling back to the leisure centre on a gravel path with bush on the right and lake to my left, but it continued. He came again then started to follow me at a creep on his bike.
"I couldn't see him, so tried to calm myself and slowed my pace, got my phone out, and walked for about five minutes, not having seen anyone, and inside wishing – hoping – for another person. I thought he was gone."
The woman said that it was a few minutes later and she saw him again.
"I heard something behind me; I turned and he was behind me. Out of the bushes he had got off his bike…must have cycled around and came out through the trees and bushes and was creeping along with his bike in the bushes haunched over.
"When I happened to turn and see him I didn't know what to do, so I shouted for him to 'bugger off and leave me alone'. There was no one around to hear. I yelled 'f*** off, leave me alone I'm calling the police' as I held the phone to my ear. He dropped to the ground and pretended to tie his lace. I quickened my pace and walked really fast and he got up to follow again.
"I have been an avid walker and had dogs all my life and never felt this scared and intimidated. I considered the lake to be a very safe place.
"As I reached a corner out of his sight I started to sprint as fast as I could whilst I called the police in a panic."
She explained the situation to the dispatcher who supported her through her ordeal, reassuring despite the fact she was all alone.
"Finally I came across a lovely couple who I could have kissed when I saw them…they walked me back to the centre where PSNI were waiting. I was so scared and in a state of shock.
"I just wanted to share my story to tell everyone to not be scared to call the police. If you feel threatened, do not hesitate to phone them. I know everyone has a different situation but I'm scared for other girls walking alone or running alone around the lake.
"The PSNI treated me with dignity, concern and kindness. They took it seriously and we're going to investigate and see if they could find him. Likelihood is that they didn't. Stay safe, women."
A spokesperson for the PSNI said: "Police received a report from a woman concerned a man may have been following her while she walked her dog on Saturday 17 June.
"Police attended and spoke with the woman offering advice and guidance. No criminal offences were detected."
Sign Up To Our Newsletter