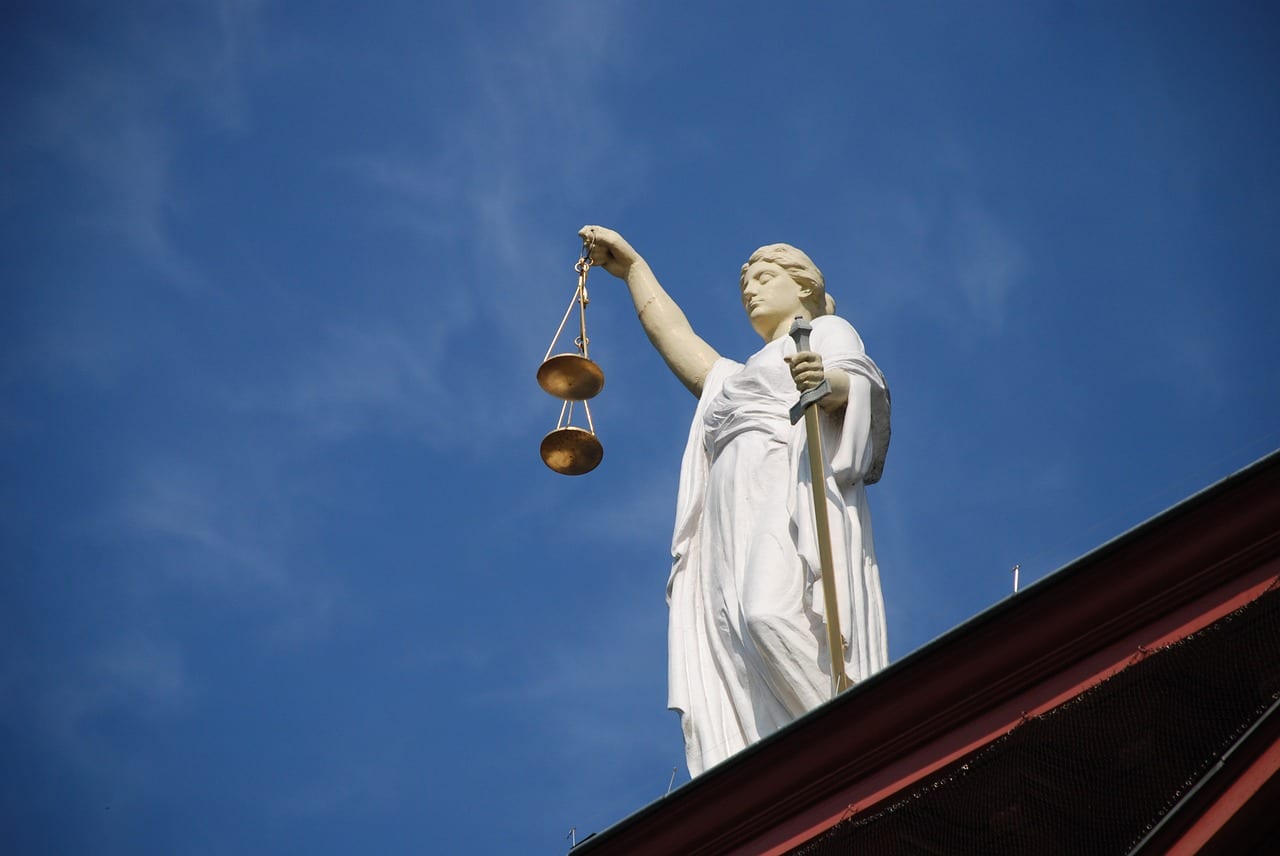 Jury trials are to be extended beyond Belfast, with Newry, Craigavon and Dungannon among the six courts in Northern Ireland chosen to accommodate hearings.
Justice Minister Naomi Long has welcomed the extension to other court venues.
The six courthouses also include the Laganside complex in Belfast, Antrim and Coleraine.
Laganside, which in August became the first courts venue to resume trials, is currently operating three Crown Courts.
Minister Long said: "A considerable amount of time and effort has been put into ensuring jury trials can proceed safely at a number of venues amid concerns about Covid in the wider community.
"Courtrooms have been reconfigured and rebuilt, with glass and Perspex screens installed for added protection. Technology has been harnessed. Hand sanitation and two metre social distancing measures have been implemented for defendants, witnesses, jurors, judges, legal representatives, courts staff, security staff and observers in line with the public health guidance.
"All of this work, plus the deployment of technology for remote, hybrid and in-person hearings has ensured that justice has not ground to a halt in the Criminal, Civil and Family courts and also tribunals.
"The progression of cases is important for victims, complainants, defendants and witnesses and our courts and tribunals are striving in unprecedented times to ensure we can do just that."
Initially during lockdown, courts business was consolidated in five courts hubs, with some proceedings being heard in-person but the majority conducted remotely.
Virtual courtroom capacity was significantly increased, with 'Sightlink' technology deployed and additional video conferencing facilities installed to ensure all operational courtrooms were able to facilitate remote hearings – enabling defendants to appear for first remand in Magistrates Court via live links from PSNI custody suites and legal representatives, parties and witnesses to also attend remotely.
Since August, the number of court venues expanded to 15 to deal with criminal, civil and family cases and tribunals, with up to 57 courtrooms available for courts and tribunals business. 17 trials have been listed to date in Belfast alone.
In order to ensure jury trials and other courts and tribunals can proceed in line with the public health guidance, the Northern Ireland Courts and Tribunals Service has also introduced:
– a two court model for Crown Court trials – with one courtroom being used for hearings and another used for jury deliberation where there is no alternative space for jurors that can accommodate social distancing measures.
– The provision of individual Bibles and other religious texts, depending on an individual's faith, in polythene bags for jurors and witnesses taking oaths.
– Physical distancing measures in all public waiting areas is being encouraged.
– The provision of hand sanitisation stations at all entrances to all court and tribunal buildings, all entry points into individual courtrooms and also within courtrooms.
– A requirement for all court users to wear facemasks in communal public areas like waiting areas and lobbies, unless they have medical reasons for not doing so. A face covering may also be worn during proceedings, unless a judge directs an individual to remove it.
Minister Long said: "Additional cleaning measures have been put in place to ensure that all surfaces are cleaned in courtrooms after they have been used.
"Public safety remains a priority for the Northern Ireland Courts and Tribunals Service, which has been working closely with the Public Health Agency, the Office of the Lord Chief Justice and other partners to adapt venues and ensure court proceedings can be conducted safely.
"The emergence of Covid has thrown up unexpected challenges for all public and private sector organisations.
"I would like to pay tribute to staff in the Northern Ireland Courts and Tribunals Service, the judiciary, members of the legal profession and the wider justice family who have worked hard collectively to deliver more jury trials and other vital courts and tribunals proceedings in challenging circumstances."
Sign Up To Our Newsletter