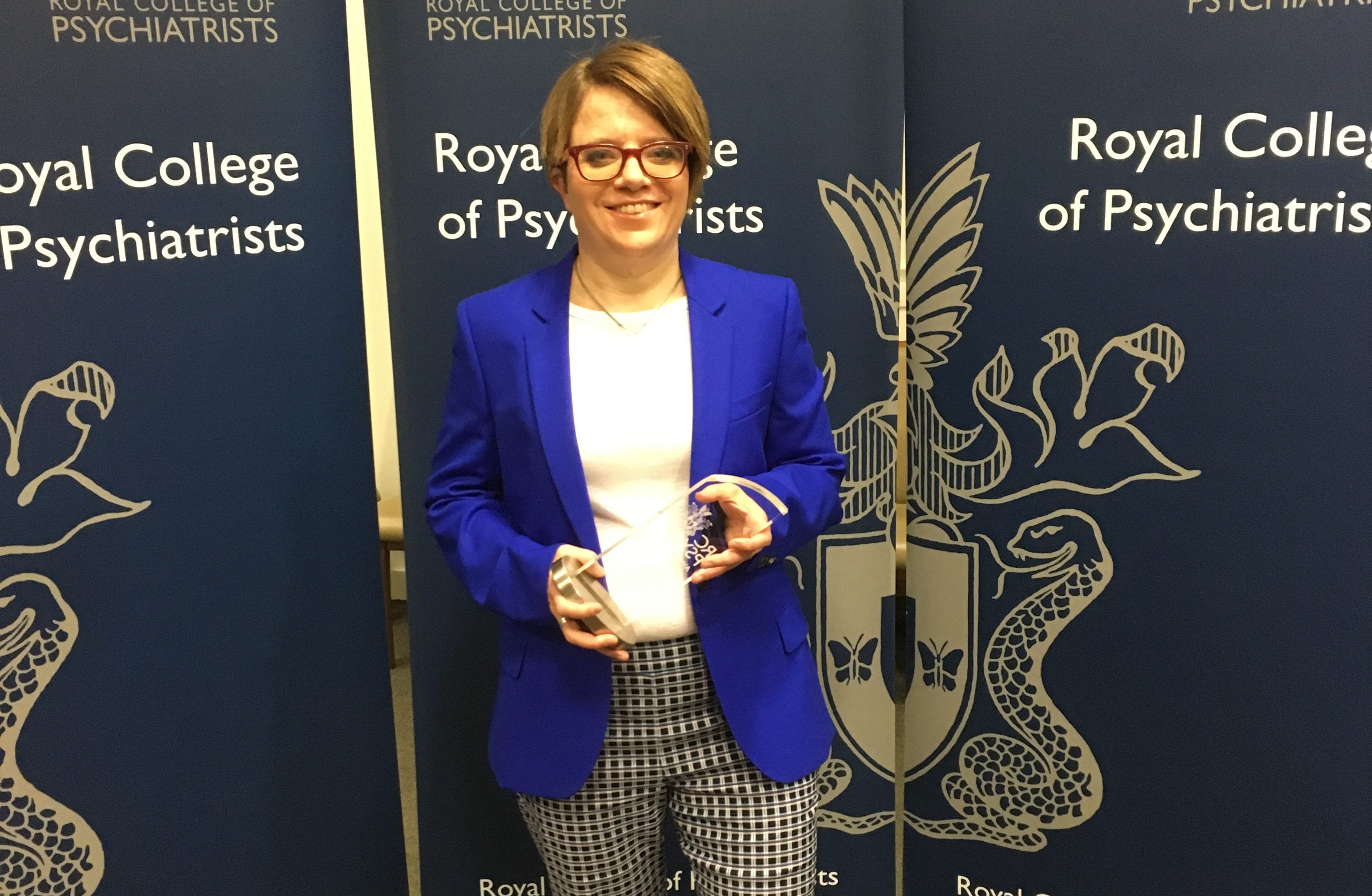 A consultant child and adolescent psychiatrist based in the Southern Trust has been named the 2018 Psychiatrist of the Year for the whole of the UK.
Dr Heather Hanna is the youngest ever winner of the award.
The judges – in revealing the winner – praised her "impressive energy and drive".
With child and adolescent mental health experience across Northern Ireland, Dr Hanna joined the Southern Trust in 2014.
She led the development of the Trust's Child and Adolescent Mental Health Service for Children and Young People with an Intellectual Disability and is Clinical Lead for the team.
The first and only one of its kind in Northern Ireland, this service has been recognised across the UK and Ireland for its innovation, outcomes and child-centred approaches.
Dr Hanna pioneered the concept of equality of access to CAMHs for children and young people with intellectual disability in Northern Ireland and remains committed to ensuring all children receive equal access to the best possible health care and quality of life.
She paid tribute to her team, whom she describes as "talented, enthusiastic and brilliant".
As a former Chair of the Royal College of Psychiatrists NI Child and Adolescent Faculty, co-chair of a cross border 'ID CAMHS Network'; and author of a number of national guidance documents, Dr Hanna is at the forefront of promoting best practice in her field and earlier this year was appointed as a Fellow of the Royal College of Psychiatrists.
The judges were delighted that this year's winner is from Northern Ireland.
Congratulating Dr Hanna, Dr Ahmed Khan, Acting Medical Director for the Southern Health and Social Care Trust said: "Thanks to such strong leadership, our CAMHS service has an excellent reputation for working with families to continually improve their services.
"One in forty children and young people have an intellectual disability and these children can be four times more likely to develop a significant mental health, emotional or behavioural problems than the average child.
"Heather has been a keen advocate in making sure that these young people receive the support they need to overcome their challenges to help them flourish and reach their full potential.
"On behalf of all of her colleagues of the Trust I would like to pay tribute to Heather for receiving such well-deserved recognition."
Sign Up To Our Newsletter