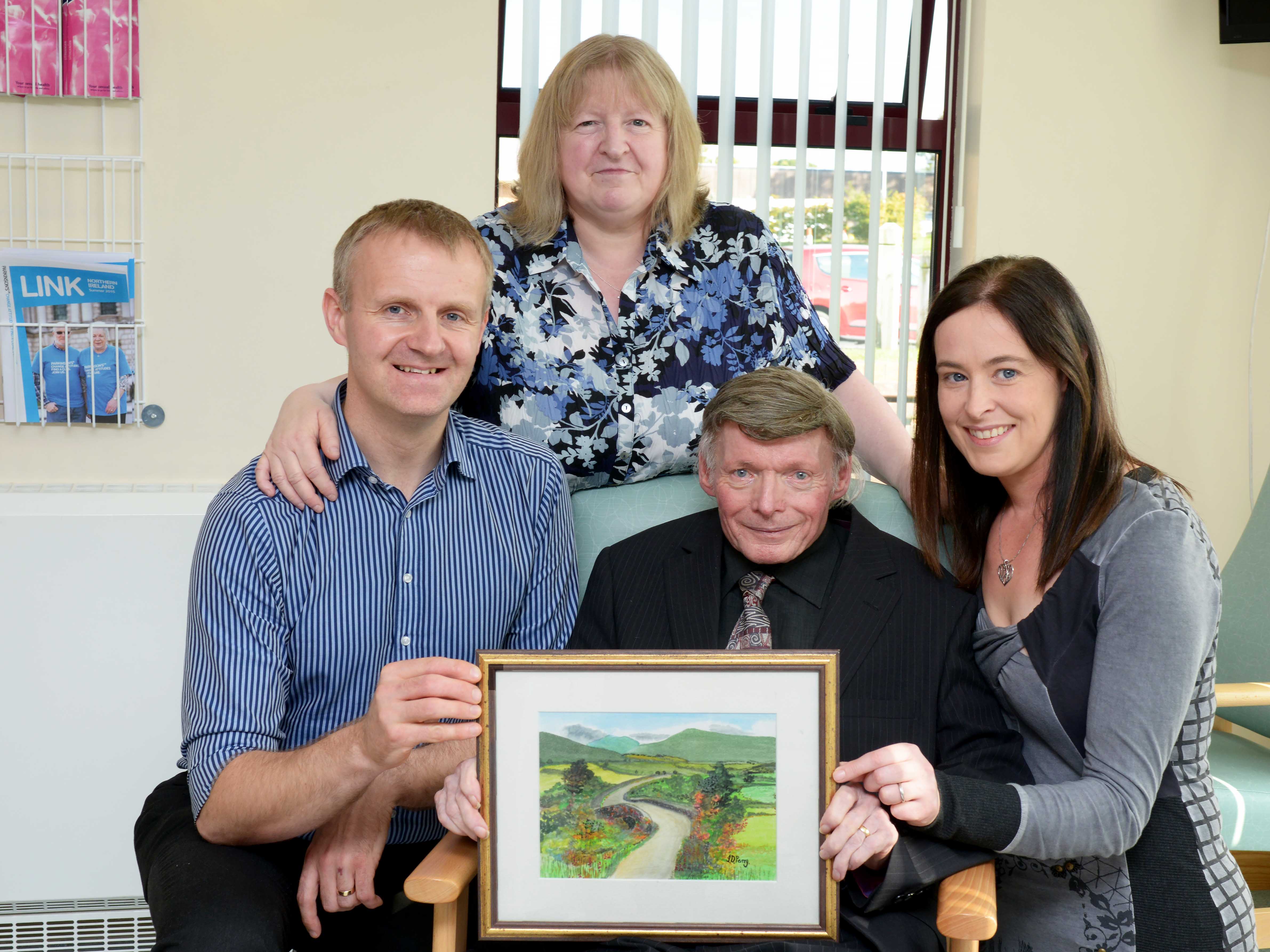 Ivan Parry, a patient of the Southern Health and Social Care Trust's Neurology service, has donated one of his own paintings as a thank-you to the staff for their top quality service.
An estimated 34,000 people in Northern Ireland suffer from a disabling long term Neurological Condition, such as Epilepsy, Multiple Sclerosis, Parkinson's disease or one of the rarer disorders like Muscular Dystrophy or Motor Neurone Disease.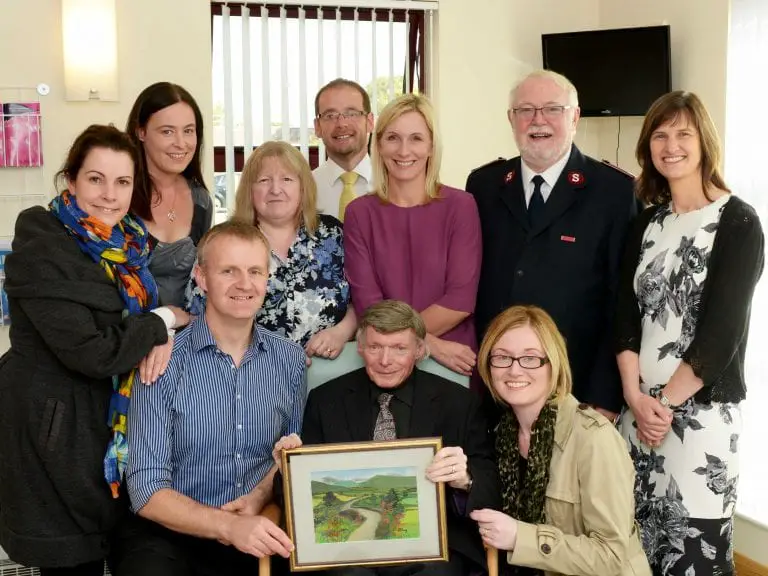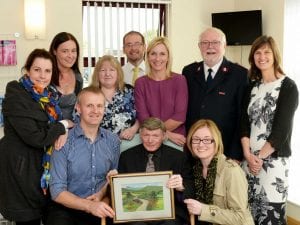 Each year 1,600 people in the Southern Trust area are diagnosed with a significant neurological illness – which is equivalent to the number diagnosed with a major cancer.
The Neurology Centre, which is based at Craigavon Area Hospital, just opened last year and is the first outpatient unit in Northern Ireland dedicated to the diagnosis, assessment and treatment of neurological conditions
Dr Raeburn Forbes, a Consultant Neurologist with the Southern Trust, thanked Ivan for his thoughtful gift.
He said: "Mr and Mrs Parry have been one of The Neurology Centre's greatest supporters, and it was in part due to Mr Parry's efforts that the Southern Health and Social Care Trust recognised the need for a dedicated out-patient facility for people with neurological conditions.
"We're delighted to receive Ivan's landscape of the Mourne Mountains. The picture will hang in our waiting area.  Artwork is another way of improving the clinical care environment, and offers a chance to reflect or inspire.
"On behalf of all the staff in Neurology and Neurophysiology we would like to thank Mr and Mrs Parry for this generous and unique gift, and for their ongoing support of our service."
Since the new facility first opened the feedback has been very positive with patients complimenting the improved access to a modernised facility making life much easier for them, and greatly improving their overall experience of our care.
MAIN PICTURE: (Upper) Fiona Patterson, (Lower) Dr Raeburn Forbes, Ivan Parry, Caroline McEvoy.
INSET: (Top row) Caroline McEvoy, Fiona Patterson, Mrs Parry, Martin Stevenson, Dr Karen Doherty, Roland Sewell, Dr Karen McKnight, (Lower row) Dr Raeburn Forbes, Ivan Parry, Sharon McGinn.
Man arrested after early morning stabbing in Armagh
Police come under attack from paint and petrol bomb after hoax call
Seven ghostly tales of county Armagh hauntings
Fire at county Armagh takeaway being treated as arson
Posthumous award for Co Armagh schoolboy whose organs gave the gift of life
Sign Up To Our Newsletter