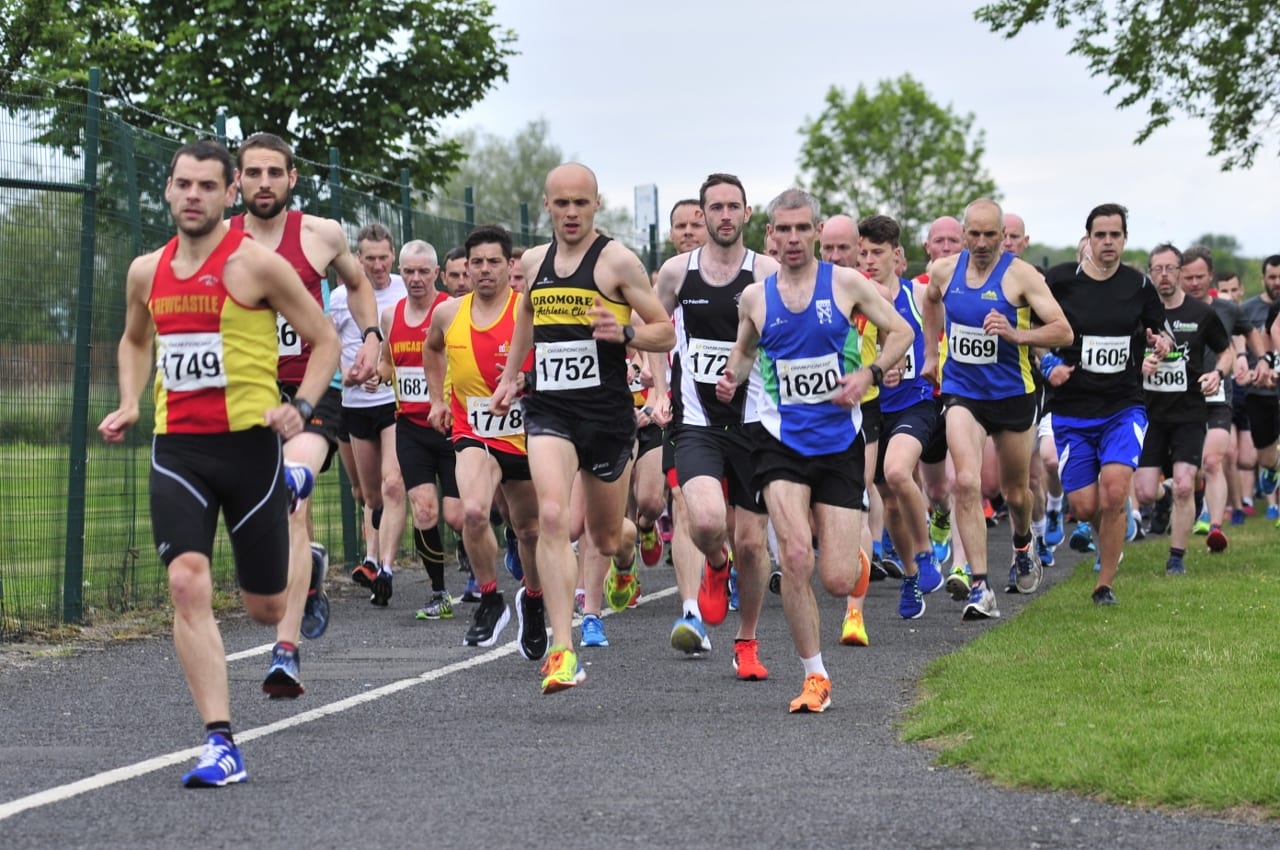 Around 800 budding athletes from across the Borough and beyond laced up their running shoes for the annual Craigavon Lakes 10K race and 5K / 1K fun runs last week.
Organised by Armagh City, Banbridge and Craigavon Borough Council with the support by of Armagh Banbridge & Craigavon Sports Forum, the event was sponsored by House of Sport Intersport.
The race and fun run started and finished at Craigavon Watersports Centre, taking in the pathways around the Craigavon Lakes. Seasoned runners and novices alike participated in either the 10 kilometre or 5 kilometre races, with many families taking up the 1 kilometre family challenge.
A small donation from each entry went to the British Heart Foundation's 'Mending Broken Hearts' appeal.
The winners were as follows:
10k male winner: David O'Flaherty with a time of 32.12
10k male 2 place: John Craig with a time of 33.36
10k male 3 place: Stephen O'Gorman with a time of 33.49
10k female winner: Susan Smyth with a time of 39.38
10k female 2 place: Rosalyn Dobson with a time of 42.06
10 female 3 place: Hazel Smyth with a time of 42.21
5k male winner: Dermot Mathers with a time of 16.22
5k female winner: Emma Mulholland with a time of 21.48
"The annual 10k and fun run event is always fantastic, and this year exceeded all expectations with almost 800 people taking part in the various races," commented Padraic McKeever, Managing Director of House of Sport Intersport.
"This hugely successful event shows how the sport of running is now more popular than ever and it was great to see so many families attending with their young children too. I was delighted we could be there to help out on the night and provide each runner with a goody bag."




















Sign Up To Our Newsletter