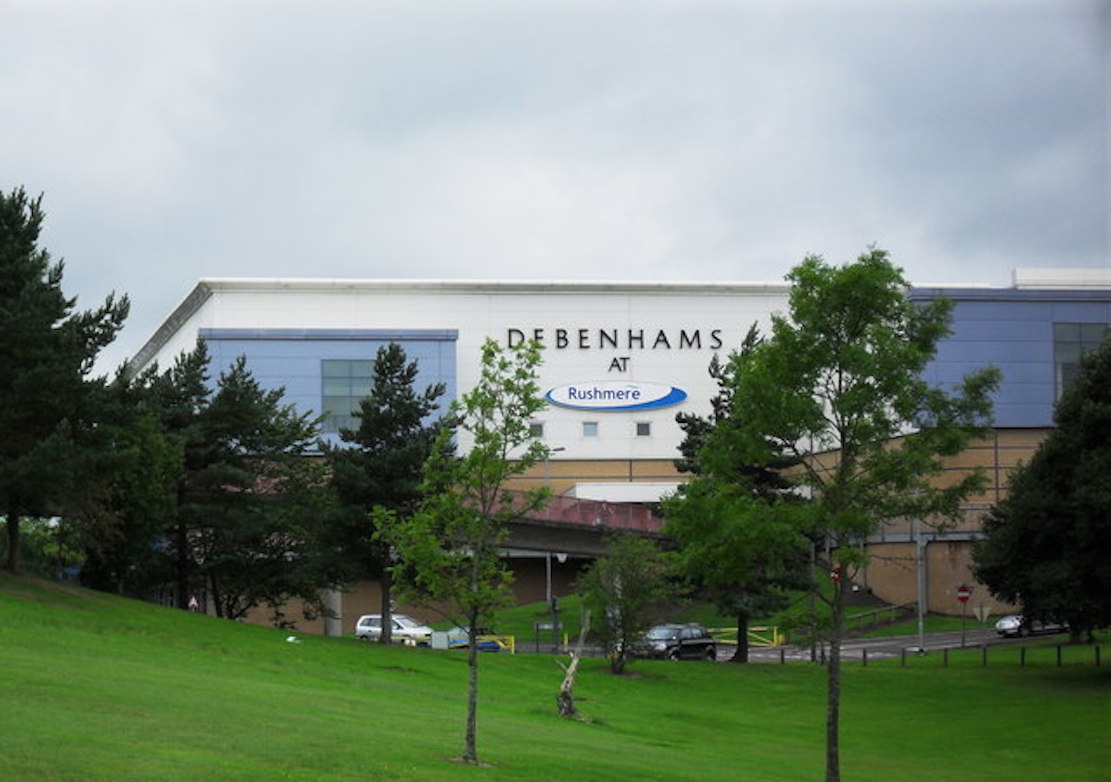 Hundreds of workers in Upper Bann will need help and support finding new employment after being hit with several bombshells in the retail industry this week.
Upper Bann MP Carla Lockhart has urged the Economy Minister Diane Dodds to ensure staff impacted by the closures of Debenhams and Arcadia Group stores will be supported in finding new employment.
"Hundreds of people in Upper Bann will be affected by this devastating news that both Debenhams and Arcadia group stores are facing closure," said Ms Lockhart.
"The likes of Topshop and Dorothy Perkins, alongside Debenhams, are mainstays of our town centres and shopping centres, providing employment for so many people.
"It is terrible that so many employees are now facing uncertainty on the mouth of a Christmas."
Ms Lockhart has said she has spoken to party colleague Diane Dodds MLA, stressing how important it is that those affected are given support at this really difficult time.
"I also have written to the Health Minister to make clear how important it is that we reopen our High Streets," she added.
"The restrictions imposed on what the Executive describe as 'non essential' retail is destroying our retailers, and taking away essential incomes for the survival of local families.
"I fear these job losses are only the start if we do not adopt a balanced approach soon and allow our economy to reopen in a safe way that facilitates business and sustains employment."
SDLP MLA Dolores Kelly said the workers deserve immediate answers and must be supported coming up to Christmas.
Said Mrs Kelly: "This is awful news for the workers of Debenhams this morning and is adding to the increased uncertainty that they have faced since April.
"Debenhams must provide answers to their staff for how long they will remain in employment and what support will be offered to them.
"Upper Bann has seen many businesses close this year already due to the Coronavirus and this news that Debenhams is set to close is a blow to Rushmere as its leading tenant.
"The loss of Debenhams will have a large impact on the retail offering of Craigavon. It's important that the Department for the Economy provide immediate support to protect our regional economy."
Sinn Féin MLA Liz Kimmins described the news as a "major blow to workers, their families and the local economy".
"News of potential redundancies as a result of Debenhams stores ceasing trading will come as a bitter blow to the workers, their families and town centres," said Ms Kimmins.
"First and foremost, this is devastating for the workers involved and their families but it will also have a major impact on the local economy.
"Debenhams is an anchor tenant in one of the main shopping centres in Newry and this will potentially mean 100s of job losses across this constituency. In addition to this, more bad news that the Arcadia group, which includes Topshop, Miss Selfridge and Dorothy Perkins, has announced it is going into administration, another major employer in the retail sector in Newry.
"It is essential that management will be proactive and engage with workers and their representatives at every stage of the process, and that those affected will have their pensions and redundancy pay protected.
"I have also raised these grave concerns with the Minister for Economy, Diane Dodds and have asked her to ensure her department will take decisive action to provide all workers who may lose their jobs with access to retraining and up-skilling opportunities wherever possible.
"My sincere sympathies to all those affected by today's announcements, and for anyone who requires assistance or support at this difficult time please do not hesitate to contact my office."
Sign Up To Our Newsletter