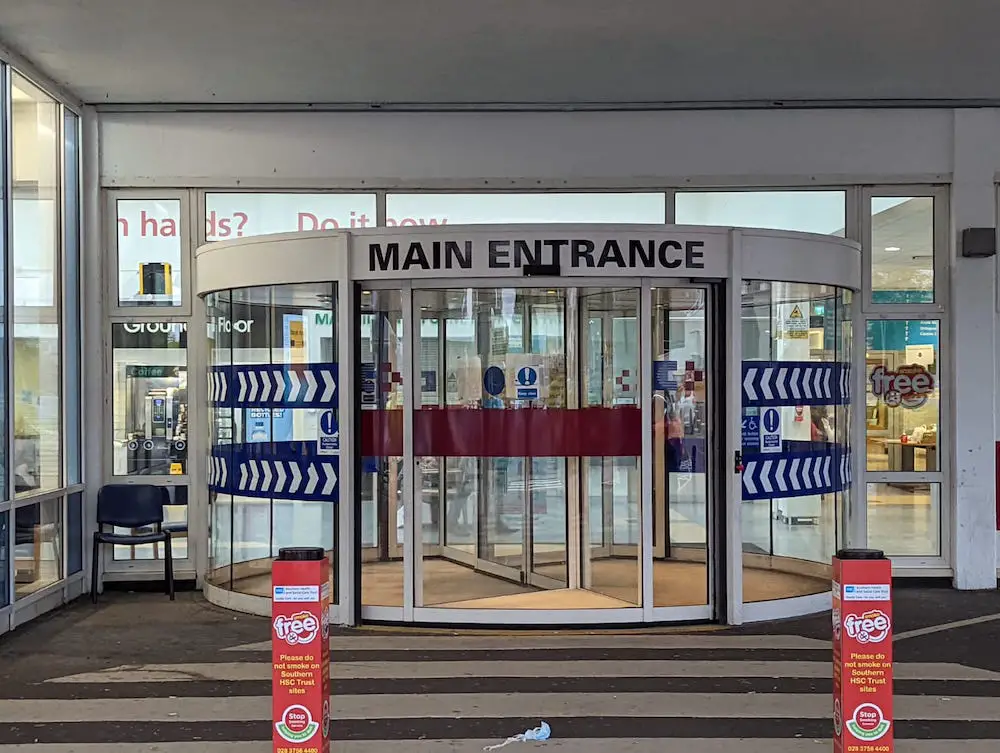 More than 31,000 patients in the Southern Health Trust have been made wait more than a year for their first consultant-led outpatient appointment, figures have revealed.
The figures, provided by the Department of Health, show that 51,378 patients are currently waiting for their first consultant led routine outpatient appointment.
Almost two thirds (31,107) of these patients have been waiting for more than a year.
Alarmingly, 30 patients on the red flag list have been waiting more than a year for an appointment. There are only two other patients in the four other health trusts across Northern Ireland.
Patients identified as 'red flag' are those with a reason for referral related to suspect cancer.
The waiting list figures have been branded as "outrageous" by the SDLP's Justin McNulty.
"I am very troubled by the statistics revealed by the Department of Health," said the Newry and Armagh MLA.
"The fact that over 60% of patients on consultant waiting lists have been waiting more than a year is outrageous.
"We all know that our health service is under extreme duress, but at a time when political parties need to be working together, Sinn Féin and the DUP have once again shown that they'd rather be at each other's throats than working together to solve the problems plaguing our health service.
"My heart goes out to every person and their family whose worry around health issues is being compounded and whose health outcomes are being jeopardised by a broken system.
"People here who work hard and pay their taxes are as deserving of prompt access to high quality healthcare as they are anywhere else.
"An Executive must be formed without delay, a multi-year budget must be brought forward, and the crises in our health service must be addressed as a critical priority. The people I represent deserve better, and I will continue to demand better on their behalf."
Sign Up To Our Newsletter