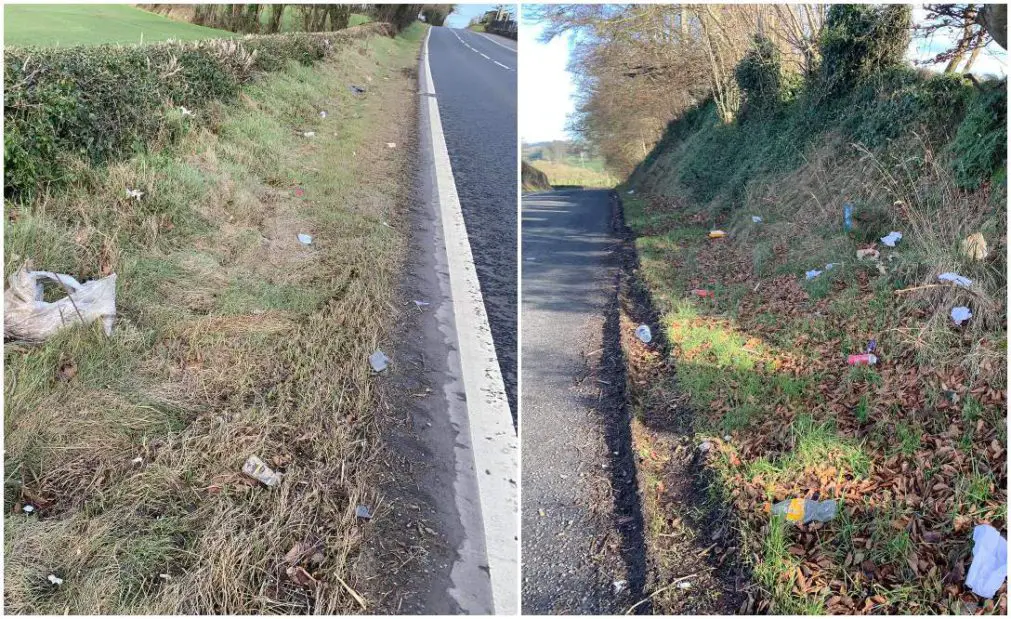 An Armagh councillor has called for Council officers to bring forward solutions to tackle the littering problem across the borough.
Councillor Thomas O'Hanlon said: "I know staff have been deployed in towns and villages but the amount of litter on roadsides across the borough is terrible.
"I would like to see a report brought back to the Environmental Services committee as to how this is tackled and that meeting is open to all members, not just those who sit on the committee."
Councillor Julie Flaherty seconded the proposal: "I concur with Councillor O'Hanlon driving around the borough, especially the Craigavon roundabouts it really is not looking good.
"This issue has been going on ad infinitum and I am happy to second a proposal to bring this report forward."
Councillor Brona Haughey welcomed the proposal telling the chamber she was happy the issue of litter on the borough's roads would be addressed.
Meanwhile, Councillor O'Hanlon also called on Council to write to Transport NI about the state of footpaths in the borough.
"I recently noticed a mother with a pram having to step down from a footpath onto a busy main road because she could not use the footpath as it has become so overgrown," said Councillor O'Hanlon.
"I would like Council to write to TNI about this matter and would ask that a report is brought back to the Environmental Services committee on it in due course."
Councillor Liam Mackle seconded this proposal but urged Council to get the infrastructure minister, Nichola Mallon MLA involved as well.
"I am happy to second the proposal to write to TNI but I would like us to write to the Department for Infrastructure about it," he said.
"It is an ongoing problem that needs addressed, the Minister needs to take action."
Councillor O'Hanlon confirmed he would be happy for Council to write to the department as well.
Sign Up To Our Newsletter