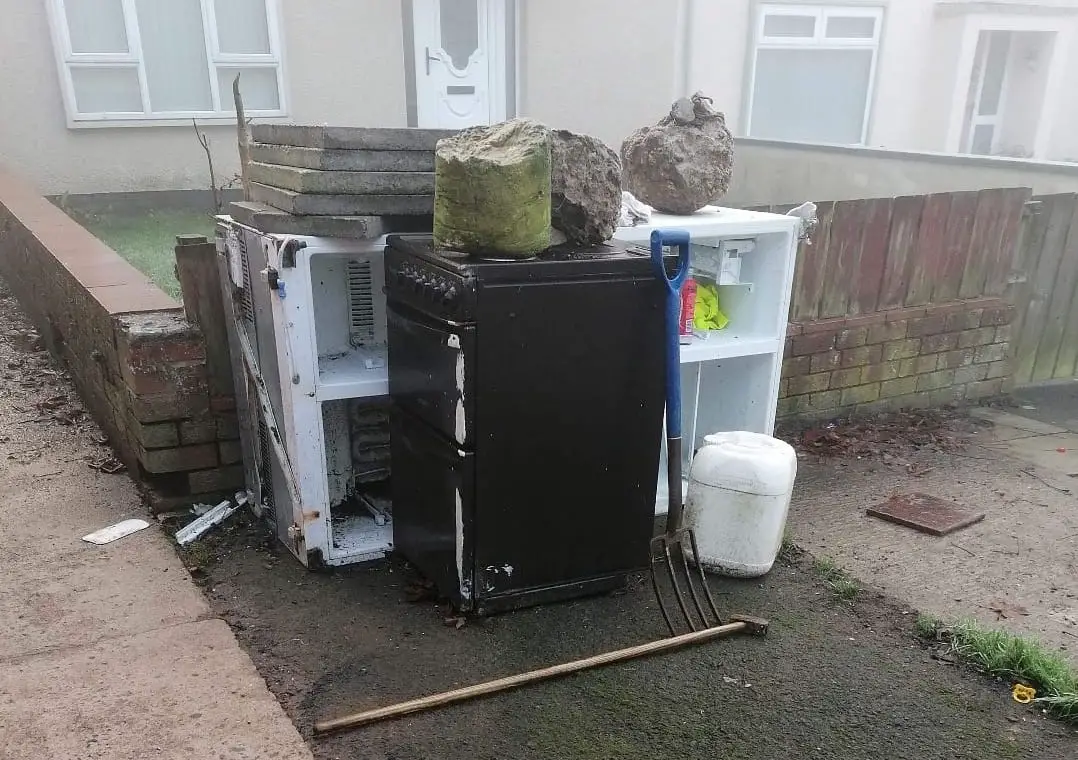 Armagh City, Banbridge and Craigavon Borough Council is to consider extending a pilot scheme that saw its bulky waste collection service operate without a fee.
The proposal was brought forward by SDLP Councillor Ciaran Toman at a meeting of Council's environmental services committee in March.
Raising the issue, Councillor Toman noted the problems Council has had with staffing numbers and qualified lorry drivers throughout the last year, leading to a disruption in the bulky waste collection service.
He asked officers if they could provide an update on when the service will again operate at full capacity and drew attention to an increase in the level of fly-tipping across the borough.
"The axing of the bulky waste collection fee does have the potential to offset this problem but we have not seen its full potential as the service has not been operating to its full capacity," he said.
"I would request a report is brought back to committee on how the service has done over the past 12 months and would propose the trial is extended to let it achieve its full potential."
Council's head of environmental services, Barry Patience said the potential disruption to the bulky waste collection service will continue for as long as there is disruption to the number of qualified drivers Council has available to deploy.
"There are still a number of people off as a result of Covid and people are sick with what we are referring to as 'normal illnesses' there are also a number of staff taking time off, for the first time since last March," said Mr Patience.
"The number of drivers at our disposal is still reduced but as soon as this number goes back up and the bins are lifted, these services will be reinstated and that will happen as soon as possible."
With regards to the fee free trail for bulky waste collection, Mr Patience acknowledged 2020 was not a "normal year" but said the amount of fly-tipping has increased across the borough, as has the amount of waste produced in general.
He noted the trial was agreed to for one year but stated that prior to this the bulky waster collection service had been bringing in £25,000-30,000 for Council.
"There is no way we could use this year to say if the fee free service is justified or not but there are pressure on other things within the service as well," said Mr Patience.
"We will get it up and running as soon as possible but the fee is at the discretion of members."
Councillor Toman's party colleague, Councillor Thomas Larkham said he would second the proposal to extend the trial period.
However, the committee's chair, Councillor Darryn Causby said he would not be taking that proposal as it would be committing Council to "additional financial pressures".
"I am conscious officers need time to respond to what has been raised this evening," said Councillor Causby, "We had previously reached an agreement not to make proposals on the sly in that way during a meeting."
Councillor Larkham said he "took offence" at the suggestion the proposal had been raised "on the sly" and said it had been brought forward on behalf of rate payers.
In response, the Chair said the appropriate way to make the decision would be to get a full report from the officers on the matter.
"In a conversation I had with Councillor Toman earlier I said I would be minded to support this but we need to have the information in front of us and I am not taking it as a proposal tonight whether you like it or not," said Councillor Causby.
Councillor Causby then confirmed that a proposal made by Councillor Toman for officers to bring a report back to the committee on the extension of the free bulky waste collection service, seconded by Councillor Larkham, was accepted.
Sign Up To Our Newsletter