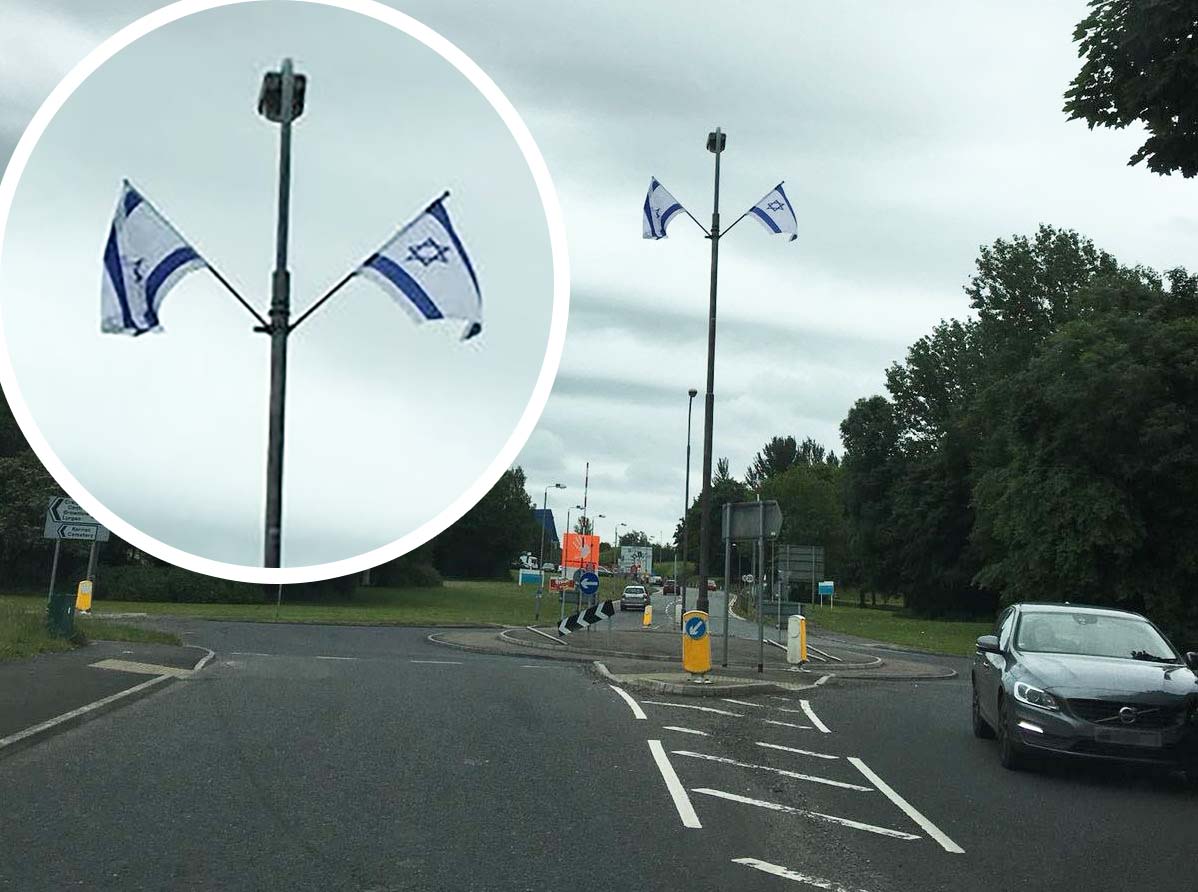 Flags "seeking to intimidate" people visiting sick relatives have been erected at the entrance of Craigavon Area Hospital.
Sinn Féin MLA John O'Dowd has called for the immediate removal of the Israeli flags place on top of lamp posts on the drive up to the hospital.
"A hospital is not the place for flags of any sort," he slammed.
"Those who have placed the Israeli flag at the entrance of Craigavon Area Hospital are seeking to intimidate those, including people within their own community, visiting sick relatives and friends in one of our main hospitals as well as members of staff caring for sick relatives and friends.
"They should be removed immediately.
"Both myself and councillor Paul Duffy are meeting the PSNI this week and will raise this.
"In the meantime we would call on all those with influence in the community to seek immediate removal."
Meanwhile party colleague councillor Kevin Savage has said there is no place for paramilitary flags in today's society.
Speaking following the erection of UVF and YCV flags in Banbridge over the weekend he said: "I noticed a number of paramilitary flags in Banbridge town centre including on Church Square and the Newry Road.
"At a time when business owners along with the local council are working tirelessly to bring investment into our town centre this is unacceptable.
"These actions are in stark contrast to the efforts of others to promote our town centre across the ABC area as well as cross border to draw in much needed trade from the South.
"There is no place for paramilitary flags in a society transitioning from conflict to peace.
"Flags, emblems and symbols should never be used to intimidate, threaten or create fear amongst our neighbours.
"The reality is however that these flags are intimidatory and should be removed with immediate effect."
Sign Up To Our Newsletter