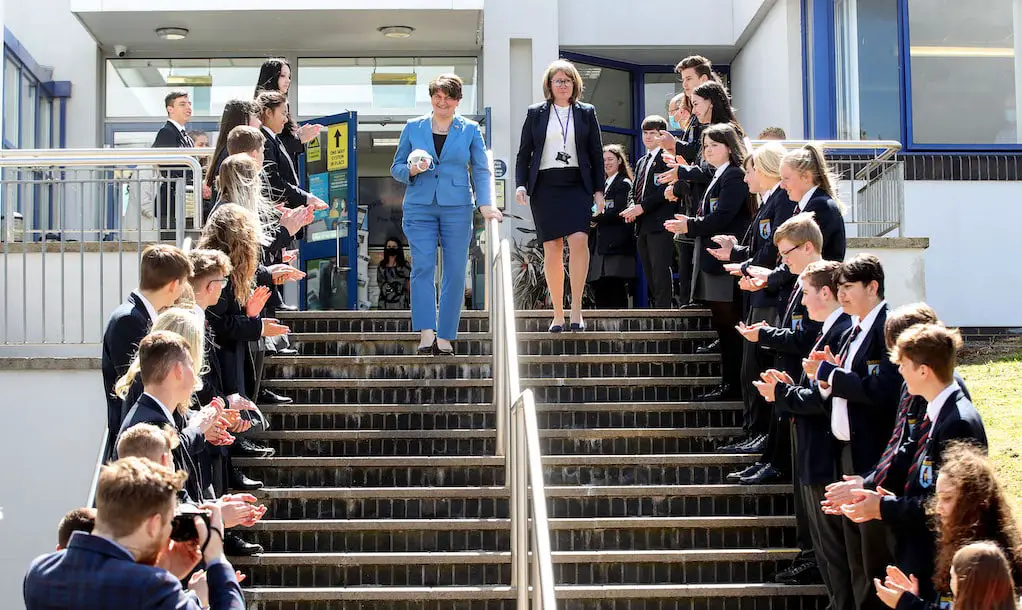 First Minister Arlene Foster has visited a special exhibition of favourite memories and much-loved locations created by students at Craigavon Senior High School as part of their Centenary celebrations.
The First Minister commended the inspirational display of images and prose which celebrate the best of Northern Ireland.
Arlene Foster said: "I was delighted to meet with students and hear from them about what matters most to them. It is clear that they have a love and a passion for this place that I share. The only point of difference between us is whether Fermanagh's lakes or Armagh's orchards make the top spot on the finest place to live.
"As we turn into our second century, it is important that we remember what is great about this place. We have an amazing landscape of great natural beauty and wonderful people who are warm and generous of spirit.
"Certainly down the generations there have been challenges, perhaps none greater than the pandemic, but we have also seen how much we can achieve when we work with shared understanding for the common good."
The First Minister also took part in a tree planting ceremony at the school.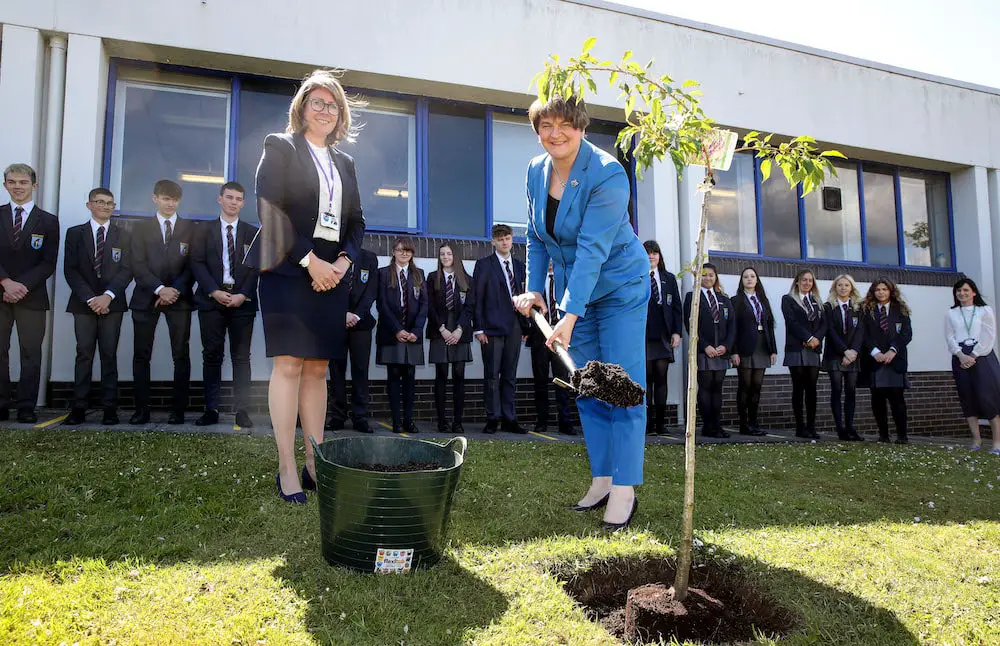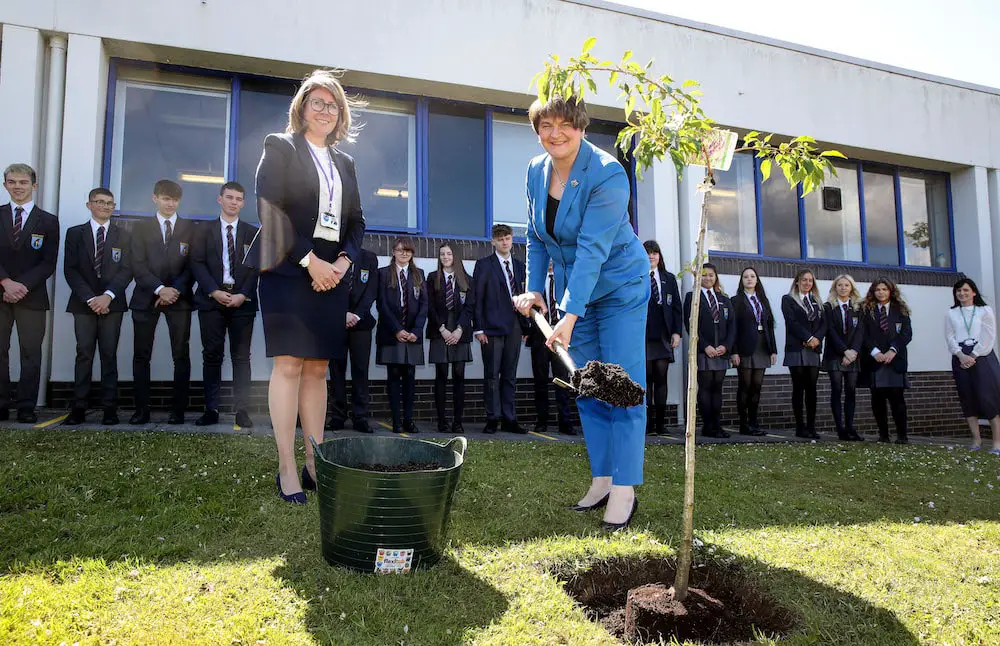 Ruth Harkness, Principal of Craigavon Senior High, said: "This year marks an important milestone in our history. We want to give our students the opportunity to shine a light on what makes Northern Ireland so special and to celebrate its culture and traditions.
"We are delighted that the First Minister was able to join us today, and that our students have been able to share their thoughts on the contribution Northern Ireland has made over the last 100 years."
Craigavon Senior High School Centenary Celebrations includes:
– 'What Northern Ireland means to me?' – A gallery of reflections from students on their favourite place in Northern Ireland.
– Northern Ireland's Contribution to the War Effort. A historical display of the vital role played by Northern Ireland in securing victory against the Nazi regime.
– 1900s day – our History Department are hosting a celebration of food, music and games from the 1900s.
– 100k for 100 years – during the month of June students will walk, run, cycle or swim 100k to celebrate the centenary.
Sign Up To Our Newsletter