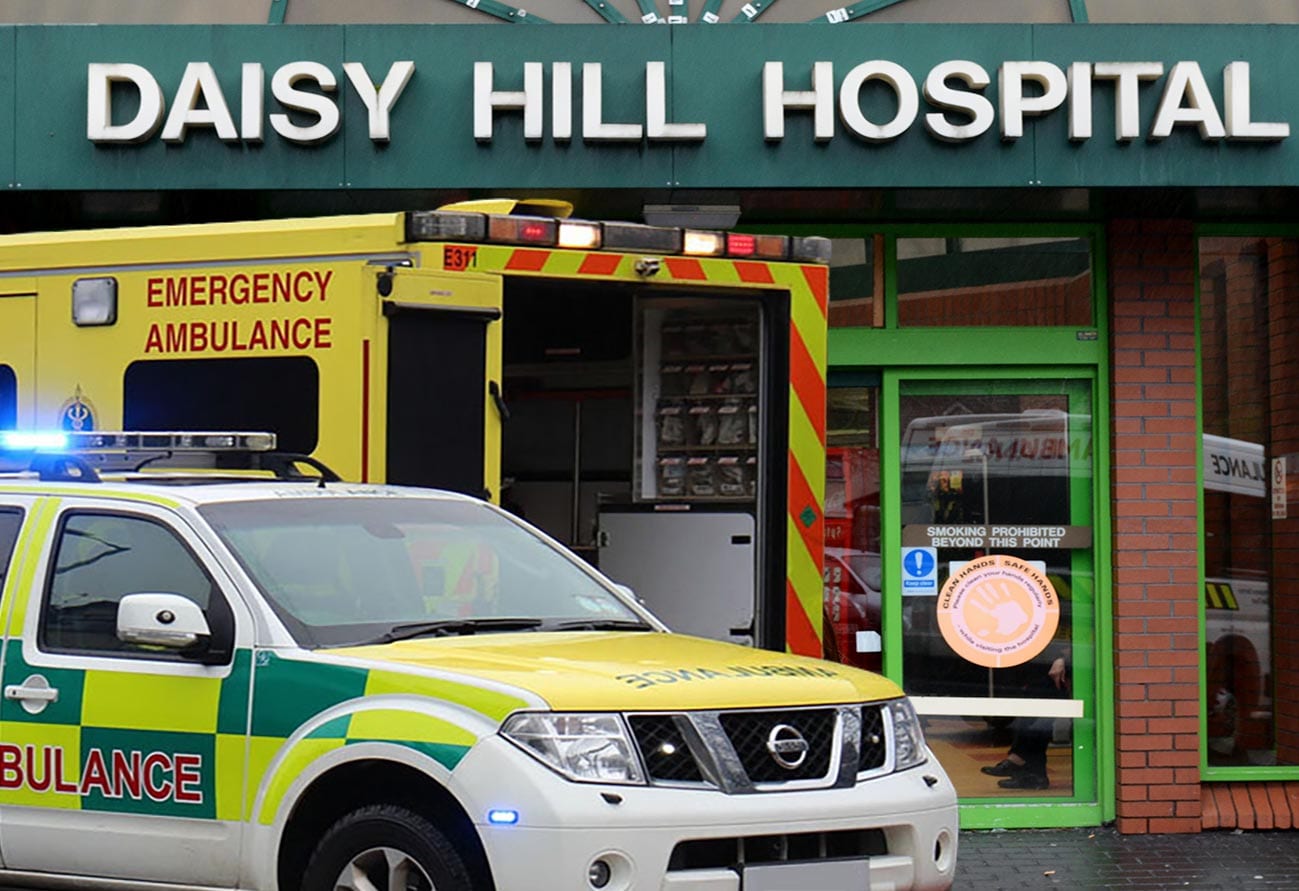 Upwards of 1,000 local patients a year will still have to travel to Craigavon Area Hospital for emergency operations despite a clarification by the Southern Trust that only general abdominal surgeries are to be removed from Daisy Hill.
The revelation came after a meeting today (Tuesday) between the Southern Health Trust and Newry, Mourne and Down District Councillors.
Local MLA Justin McNulty has questioned if the Ambulance Service will be able to cope with the changes.
And he has called for a united stand to oppose the dilution and displacement of services from the Newry hospital.
Immediately after the news of the withdrawal of emergency general surgery, the SDLP representative launched the 'Stand Up For Daisy Hill' campaign to have the services returned.
And speaking after the meeting between councillors and the Trust, the SDLP MLA said it was "welcome news indeed that the Trust has clarified the scope of downgrade for Daisy Hill Hospital".
But he added: "Through the Trust's own admission, even the withdrawal of general abdominal surgeries will result in around 1,000 patients a year in our area needing ambulatory transport to Craigavon for treatment.
"Can the Ambulance Service cope with this? And how is this consistent with the Trust's desire for enhanced patient safety?
"Whilst the Trust claim that this was always their plan and that they were simply clarifying their position today, I think it's important to remember that when, on behalf of whistle-blowers working on the front lines, I broke the news of plans to withdraw emergency surgery from Daisy Hill, the Trust denied my claims, only to announce them less than a fortnight later.
"This is a fact which undermines their credibility and casts aspersions over their ability to be up front and honest.
"I am in no doubt that the Trust is feeling the weight of opposition that has been brought to bear by the people of Newry, South Armagh and South Down.
"But, let's be clear – any reduction in services at Daisy Hill is totally unacceptable to me and to the people I serve.
"It is critical that this pressure is maintained and we take a collective stand for Daisy Hill. The people's voice must be heard, and the people's power must be felt."
Sign Up To Our Newsletter