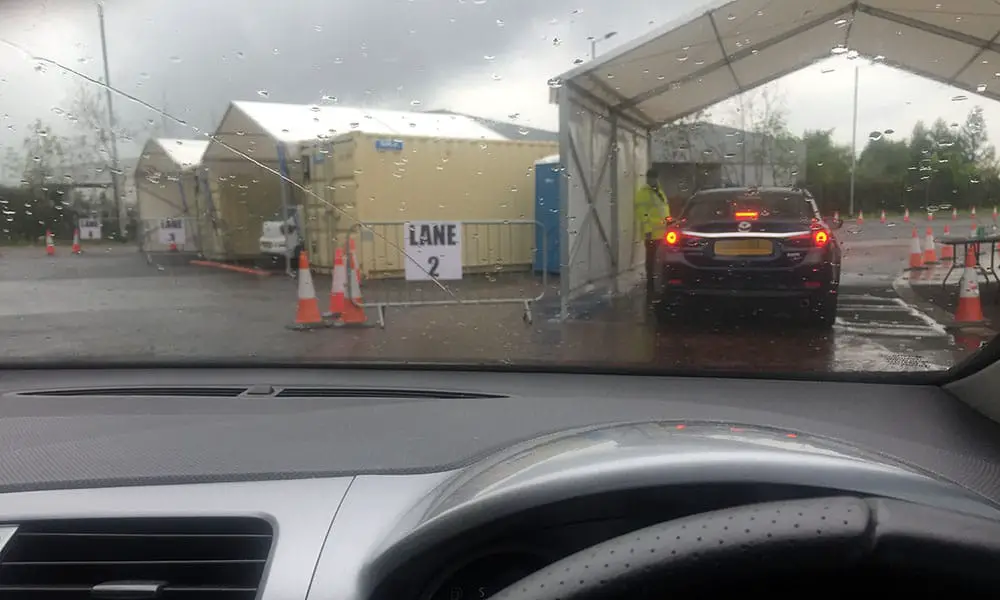 The Covid testing facility in Craigavon is set to re-locate next week paving the way for the re-opening of the DVA centre for learner drivers.
The Department for Health has confirmed the Covid testing site in Craigavon is going to be relocated before the end of the month.
Ulster Unionist MLA Doug Beattie MC, welcomed the move saying it will be a massive boost to learner drivers and instructors in the area.
"This is great news for local driving instructors and driving assessors who have been struggling to get back to work and adapt to the new COVID normal," said Mr Beattie.
"It is understandable there will be a back log in driving tests but this is a welcome step forward for all those who depend on this site for their day to day work.
"Having attended a small demonstration with the driving instructors I promised to use my influence with the Department for Health to address their concerns.
"This has now led to a new site being identified and works to relocate the site will begin this week with a view to being completed by September 28.
"This will allow tests to recommence around the October 1 or as close to it as possible."
SDLP MLA Dolores Kelly MLA said she is "very pleased" that Infrastructure Minister Nichola Mallon has taken
action to restore testing services at Craigavon DVA centre after she made representations on behalf of local people who were being diverted significant distances for routine appointments.
"This is good news for driving instructors who were facing incredible pressure at a time when the pandemic has seen a significant reduction in their business capacity," said Ms Kelly.
"The restoration of testing in Craigavon will go some way to alleviating that pressure and I will continue to do all I can to support this sector."
Sign Up To Our Newsletter