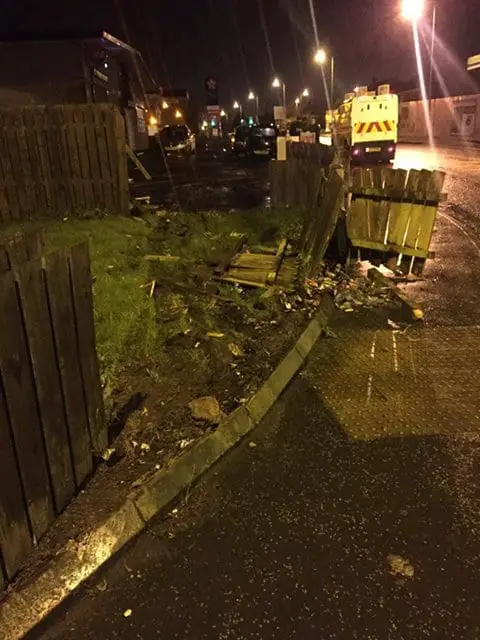 This picture shows the aftermath of an accident when a suspected drink driver crashed through a fence at a house in Co Armagh.
Police in Craigavon said multiple drink drivers had been detected over the weekend.
In this instance, the driver tried to go over a roundabout at Dollingstown on Friday night and crashed into this fence.
Police in Craigavon used the picture again to highlight the dangers via their social media platforms.
"By sheer fortune we're not talking about a fatality. If a dog walker or even child had been there they wouldn't have stood a chance," they said.
"The driver blew nearly three times the limit at the roadside and was arrested. We're now awaiting blood test results to get an exact reading.
"If convicted she'll lose her license. She can be thankful it's not a death by dangerous driving charge.
"When will people learn?
"You see things like this yet some people wonder why it's so infuriating that people advertise the location of check points?!
"Never EVER drink and drive."
Sign Up To Our Newsletter