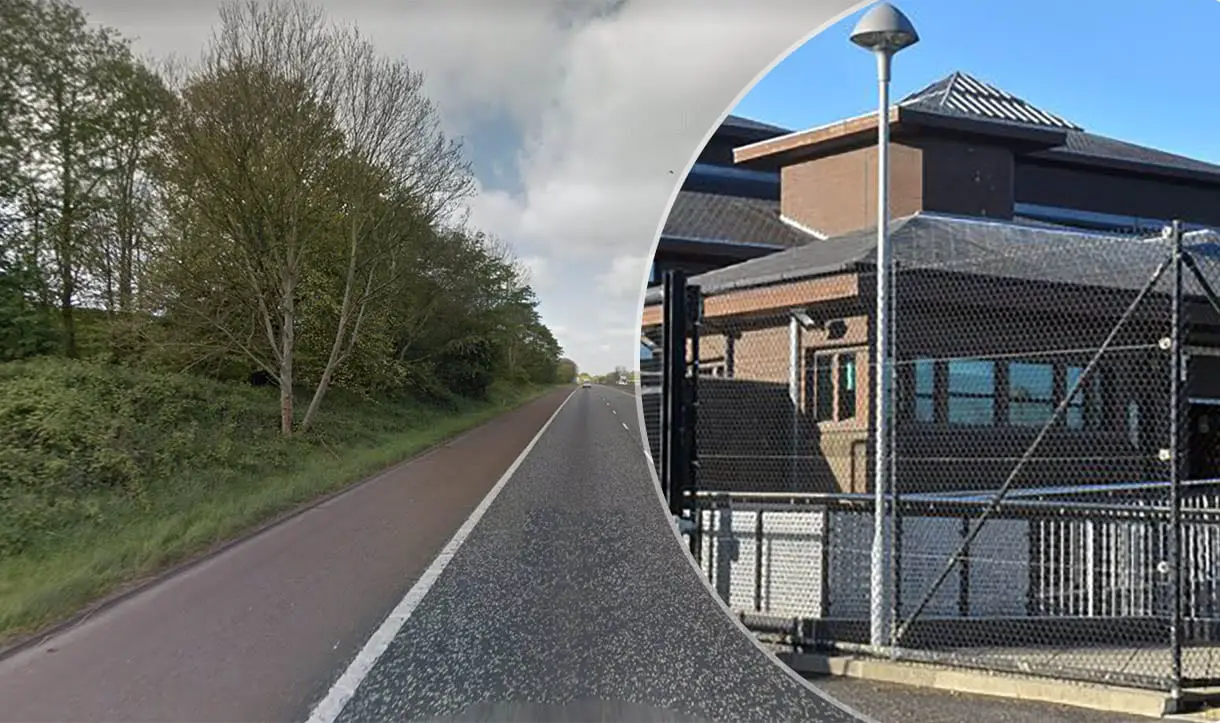 A disqualified man who had his licence recalled for driving on the motorway whilst under the influence of drugs has been handed a suspended sentence.
The 36-year-old's barrister stated: "He has told me that he is too old for this, that he wants this all dealt with so that he can get on with his life."
Diarmuid Martin McKernan, of Young Street, Lisburn, pleaded guilty to using a vehicle without insurance, driving whilst unfit, obstructing a constable and driving whilst disqualified at Craigavon Magistrates' Court on Wednesday.
Prosecution outlined that on March 7, at 4.30pm, police received reports of a Fiat Punto swerving between the hard shoulder and the central line on the M1.
Officers arrived and pulled the car over onto the hard shoulder after activating lights and sirens.
Due to the nature of the driving, police took the keys from the ignition of the vehicle.
Initially, the defendant gave a false name to the officers; he said he was a provisional licence holder but did not have insurance and was unaccompanied.
McKernan later admitted to giving a false name and checks showed that he had been disqualified from driving in November 2012 for 10 years.
During interview, the defendant stated that he had lied to police as he was a disqualified driver.
A sample of McKernan 's blood was taken for testing and this came back positive for both cocaine and cannabis.
Defence barrister Damien Halloran stated: "Mr McKernan received an eight year sentence back in 2014 for robbery in the Crown Court. He is still on licence for another two years.
"He actually had his licence recalled for this offence and spent six months in custody."
He continued: "I accept he has a terrible driving record. He has told me that he is too old for this, that he wants this all dealt with so that he can get on with his life.
"To put this offence in context. He discovered he had a son that he did not know about, he had gone to Newry with friends, he had not driven there but he did drive due to their intoxication."
McKernan was sentenced to four months in prison suspended for two years and was disqualified from driving for two years.
Newsletter
Sign up for our weekly newsletter here.