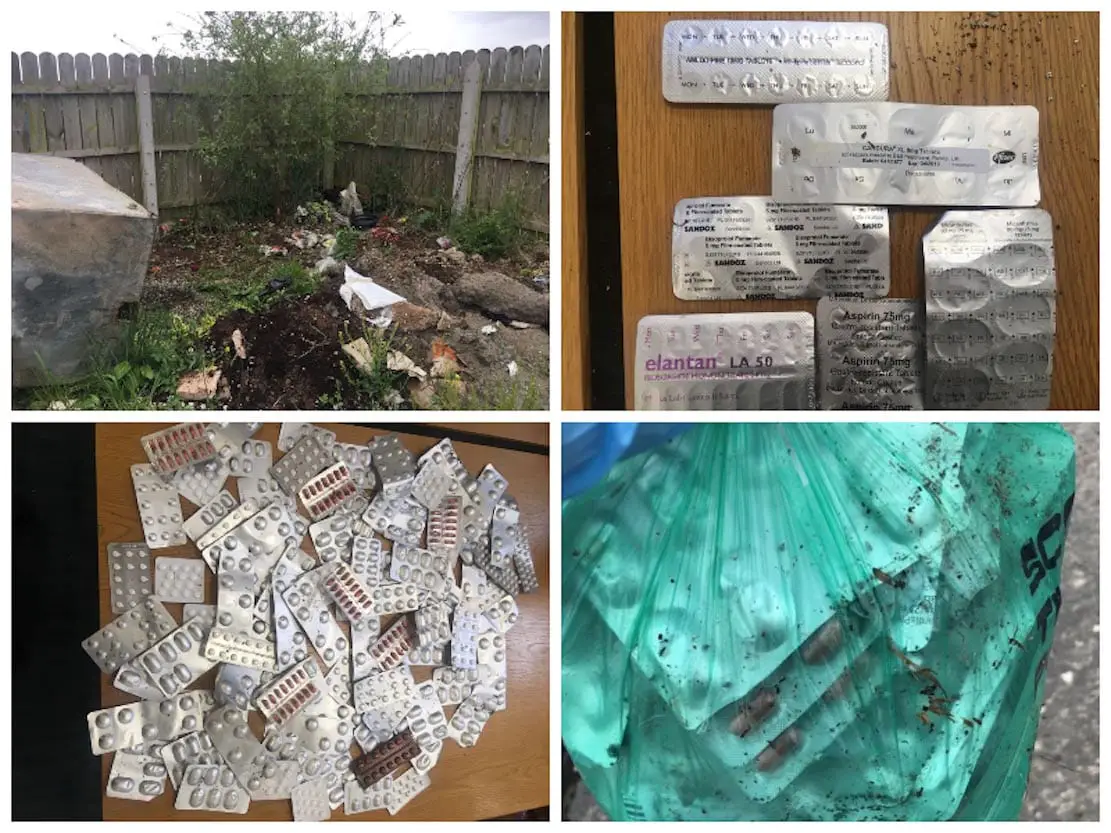 A huge haul of potentially lethal tablets have been found hidden in a graveyard in Co Armagh.
And the police have hit out at those responsible, labelling them drug dealers and low-lifes.
The shocking discovery involved different prescriptions meds – including heart medications – and officers said lives could have been lost if taken without proper medical direction.
The cemetery – St Colman's in Lurgan – is located about half a kilometre from where a pipe bomb was found near a nursery school earlier this month.
Police described this latest find as "another deadly stash hidden where families are at their most vulnerable".
PSNI in Craigavon, via their Facebook page, appealed for information and lambasted the culprits who stooped so low as to hide their drugs in people's final place of rest.

"To call it disrespectful doesn't come close to covering the lack of humanity, lack of respect and care for the community, and complete selfishness that the low-lifes who deal these pills have shown here,"
"Some of this stuff is heart medication. Pills which, prescribed and used as designed, can save lives. They lower heart rate and blood pressure. If abused, it takes a normal heart rate and lowers it…and lowers it…and lowers it……
"If you're lucky, someone will find you in time to start CPR and get you to A&E. If not, 'heart failure' will be on your death certificate. It really is that simple folks. This stuff is indiscriminate. Young or old, child or pensioner. If abused, it can be fatal.
"Drug dealers are still operating in our area. We've had some good successes recently but more is needed. That's not just our job, it's yours too. People frequently tell us that the dogs on the street know who's dealing.
"That's great, but even our PDs can't translate for us. If you see someone you know is a dealer lurking somewhere you find suspicious, or in a new vehicle, or going back and forward between a particular spot in a hedge for example, we need to know about it.
"Knowing who is dealing and catching them at it are very different things. We will continue to take a firm stance against all drug dealing but with your help, that process becomes a lot quicker and much easier. Together, we will see results. Together we will save our children's lives.
"Call 101, private message us, or speak completely anonymously to Crimestoppers on 0800 555 111."
Sign Up To Our Newsletter