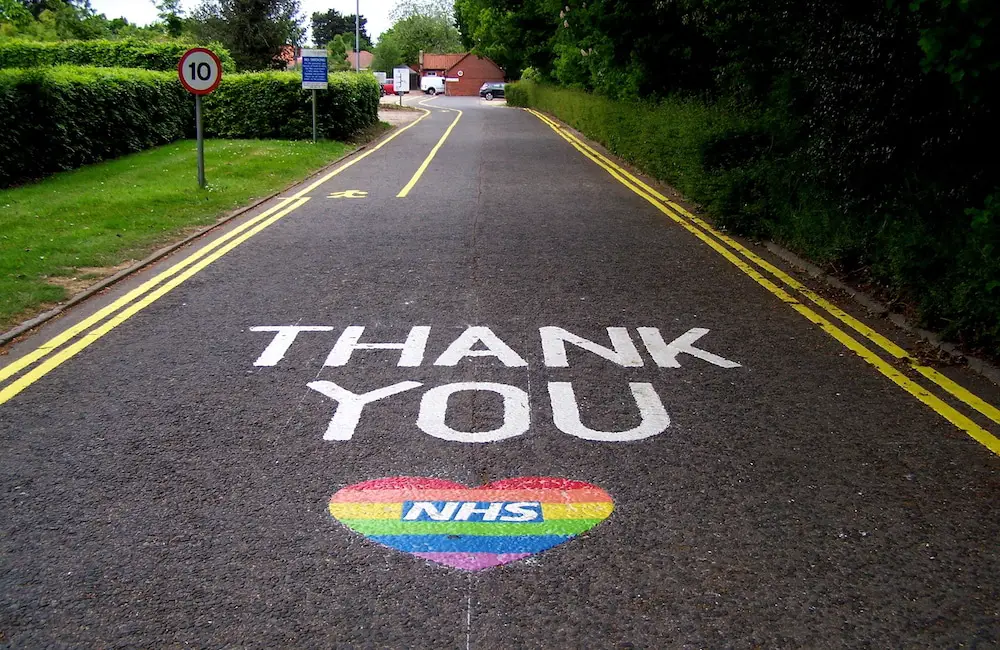 Armagh City, Banbridge and Craigavon Council is to write to the Health Minister asking him to consider a suitable 'thank you' act for health care workers, as a token of appreciation for their efforts throughout the pandemic.
The final motion was a somewhat amended version of DUP group leader Councillor Mark Baxter's initial proposal that had called for those working in the health sector to receive a £500 thank you payment.
The amended motion removes a specific call for a financial reward and was supported by the chamber following somewhat farcical scenes that saw just 30 councillors cast a vote on the issue.
Many councillors in the chamber, from across the political spectrum took no part in the debate and declared an interest as they have family members working in the health care sector.
As such, 17 councillors supported the proposed amendment with 13 voting against it.
Councillor Baxter's original motion called for a "thank you payment of at least £500".
Speaking on the proposal, Councillor Baxter said it would show support to those staff who work in the health care sector in Northern Ireland.
"We owe a huge debt of gratitude to them that is not simply measured by a monetary value," said Councillor Baxter. "We are living in extraordinary times but these people are extraordinary.
"Day and daily they put themselves in harms way and at the start of the pandemic, without some of the basic measures to protect themselves.
"I'm asking Council to support writing to the Health Minister to ask him to consider, like his colleagues in Scotland, a thank you payment and I trust we can support this call."
The proposal was seconded by Alderman Stephen Moutray, who acknowledged he had family working in the health sector but felt he could approach the issue with an open mind said health workers and care staff have been "stretched further than we could have believed in the past 10 months".
"These people have not just gone the second mile, they have gone the third and fourth mile for us. I believe we should make a payment to them as a gesture. No gesture could be good enough but I am happy to second the proposal."
Councillor Joe Nelson said he was sure everyone in the chamber would subscribe to the sentiment of the motion but wondered if it would have any success.
Noting that his wife is a care home manager, Councillor Nelson said he was delighted to see care homes included in the wording of the motion and said people do not understand the levels of stress "managing visits and keeping COVID out" of such places brings.
Councillor Nelson also called for the inclusion of domiciliary care staff who he described as a "very important part of the care system". This proposal was accepted by Councillor Baxter.
Councillor Julie Flaherty said the Ulster Unionist Party supported the sentiment of the motion but wished to propose a slight amendment to remove the payment terms and call for a "thank you act as the NI Executive sees fit".
The amended motion reads: "This Council recognises the importance of our National Health Service and the Herculean effort from our Health Minister , health and social care workers, domiciliary and care home workers throughout the pandemic ; expresses our thanks for their commitment to and care of our community and will write to our Health Minister Robin Swann MLA asking him to consider a suitable 'thank you' act as the NI Executive sees fit to demonstrate our gratitude".
The proposed amendment was seconded by Councillor Flaherty's party colleague, Councillor Jill Macauley.
Councillor Baxter said he would not accept the proposed amendment as he would not be happy to change the motion "just as much as that".
With the amendment heading to a vote, a number of councillors declared an interest and, as such, 17 councillors voted for the proposal with 13 councillors voting against it.
Summing up, Councillor Baxter expressed his disappointment that the call for payment had been removed for the motion.
"This was not a motion to have a dig, this was about the debt of gratitude we owe to those who put themselves in harms way," said Councillor Baxter.
"It got a bit political and that was not my intention. The motion has been diluted down and is unrecognisable, it was based on what had been proposed in Scotland but has now been diluted down to what it is.
"It is very disappointing. This is about people we all know working under circumstances that are extremely difficult and I am sure these families are still very apprehensive about what may happen in the future.
"We hope the Minister takes note of the letter and does act on it. I would have been happy to write to the whole Executive about the £500 token of gratitude but that has been taken out and we are where we are."
Sign Up To Our Newsletter