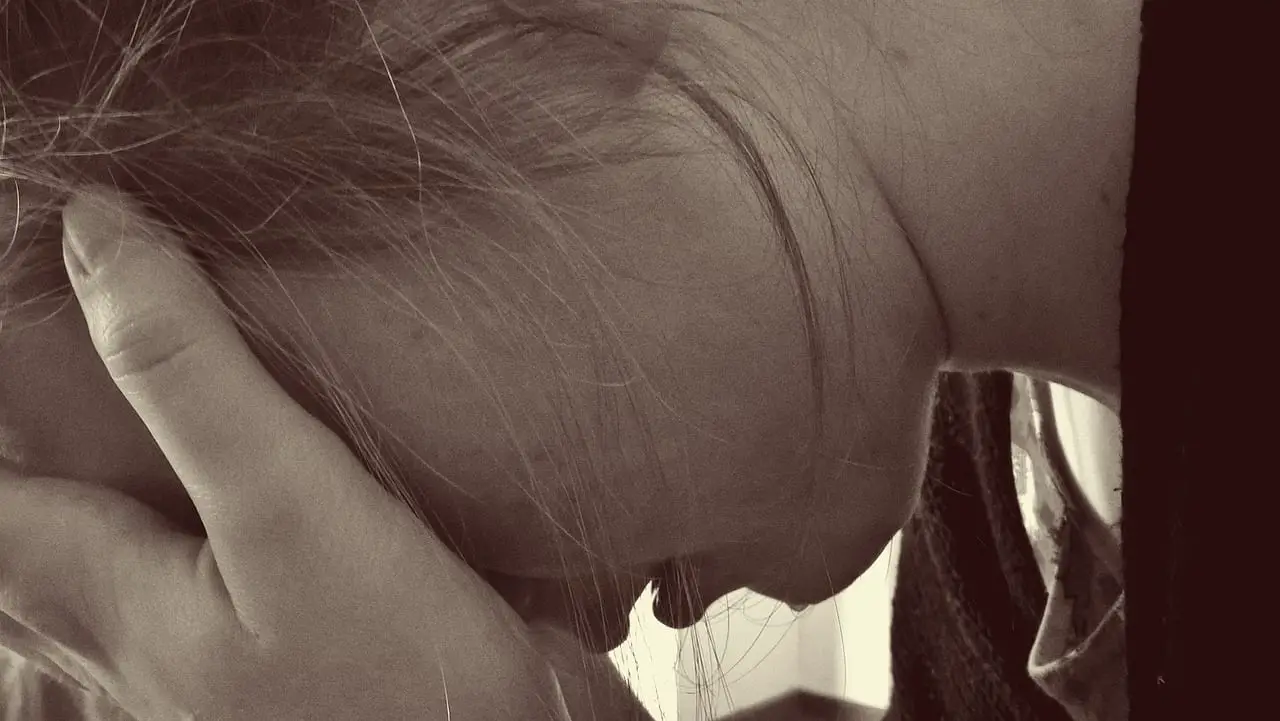 A depraved paedophile was today jailed for 11 years for what was described as "acts of depravity" on three family members – all of which were children – over a 25-year period.
The man, who is in his 40s and cannot be named in order to protect the identity of the victims, appeared for sentencing on 13 counts of indecent assault on a male and two counts of sexual assault on a child under 13 at Craigavon Crown Court on Friday.
His Honour Judge Patrick Lynch QC stated that the defendant had been convicted at trial of the offences, which related to three members of his family, namely, two nephews and a grandniece.
The offences on the first victim dated between September 1, of 1989, and July 1, of 1996, occurred when he was aged between 6 and 11.
On one occasion the defendant stripped the boy at a family home and touched his genitals. On another occasion the child awoke to find his uncle's hand down his boxer shorts.
The court heard how the defendant played a game with the boy which involved him having to remove a piece of clothing as a forfeit every time he lost.
The young boy would ultimately be left completely naked and this happened on multiple occasions.
Another offence related to the defendant teaching the victim to drive, by placing him on his lap, behind the driver seat of the car.
The second victim was abused between April 10, 1995, and June 1, 2003, when he was aged between 6 to 14.
He had been approached by the defendant whilst playing a computer game and he introduced a forfeit, where every time the boy lost he removed an item of clothing.
When the boy was completely undressed, the defendant would touch his private parts. This occurred on multiple occasions.
On another occasion, the second victim was told to leave a family wake to go with the defendant to his home in Banbridge.
It had been around 3am and the defendant pulled into a local GAA pitch and asked the boy if he wanted to try to drive.
As he was fascinated with cars, the victim said yes. This is when the defendant pulled down his trousers and put the boy on his lap.
After lights of another car flashed by, the defendant drove off and through Lurgan and on to Banbridge, all the while with his trousers still down.
The third victim – his grandniece – was sexually assaulted on two occasions between September 1, 2012, and September 1, 2015.
The first incident occurred when the defendant unzipped a onesie she had been wearing before proceeding to touch her on the bottom and private parts.
The second incident involved the defendant taking photos of the injured party, manipulating them to appear as if she was naked from the waist down.
Judge Lynch stated: "There were a number of victims over a long period; these were vulnerable children and you abused their trust.
"You have shown no remorse so far; two reports from psychologists for the boys show it has impacted on them with the female submitting a victim impact statement.
"In it she highlights the mental health problems she suffered as a result; she was not able to go to school and this had a big impact on her education.
"Despite this, she was able to attain five GCSEs but you made it hard for her to trust people."
Judge Lynch submitted that there was a high likelihood that the defendant would commit further offences.
He commented: "You sexually abused three children; from two generations of your family."
The judge put in place a Sexual Offences Prevention Order (SOPO) to prevent him having access or contact with children, which is to last for 10 years.
Judge Lynch stated: "This is a case of gross breach of trust; you were trusted by members of your extended family with their children and they were happy to have you around them.
"They may in turn have been impacted and blamed themselves but that is wrong, you are a wily and manipulative man but the jury saw through this.
"You preyed on the naivety of your victims for your own selfish sexual desires; the time now has come for you to be punished for your acts of depravity."
For the offences against the first victim, the defendant was sentenced to four years in prison, for the second, another four, and for the third three years.
In total, the defendant received a sentenced of 11 years in prison, half of which will be served on licence.
As the sentence was passed the victims' family members embraced and left the gallery quietly.
Speaking after the sentencing hearing, Detective Inspector Judith Hamill said: "This man was sentenced to eleven years imprisonment for committing a range of sexual offences including 13 counts of indecent assault against two male victims and two counts of sexual assault against a child under 13 years old.
"The offences occurred between the early 1990's and 2015. I commend the courage of the victims in coming forward and seeking justice, even though some of the offences occurred many years ago.
"I would encourage anyone who has been sexually abused to come forward and report it to police, even if it was a long time ago.
"We have trained officers who will treat all victims with sensitivity and respect.
"This case shows that even if a number of years have passed, we can still investigate reports of sexual offences against children and place offenders before the courts so that justice can prevail."
Sign Up To Our Newsletter