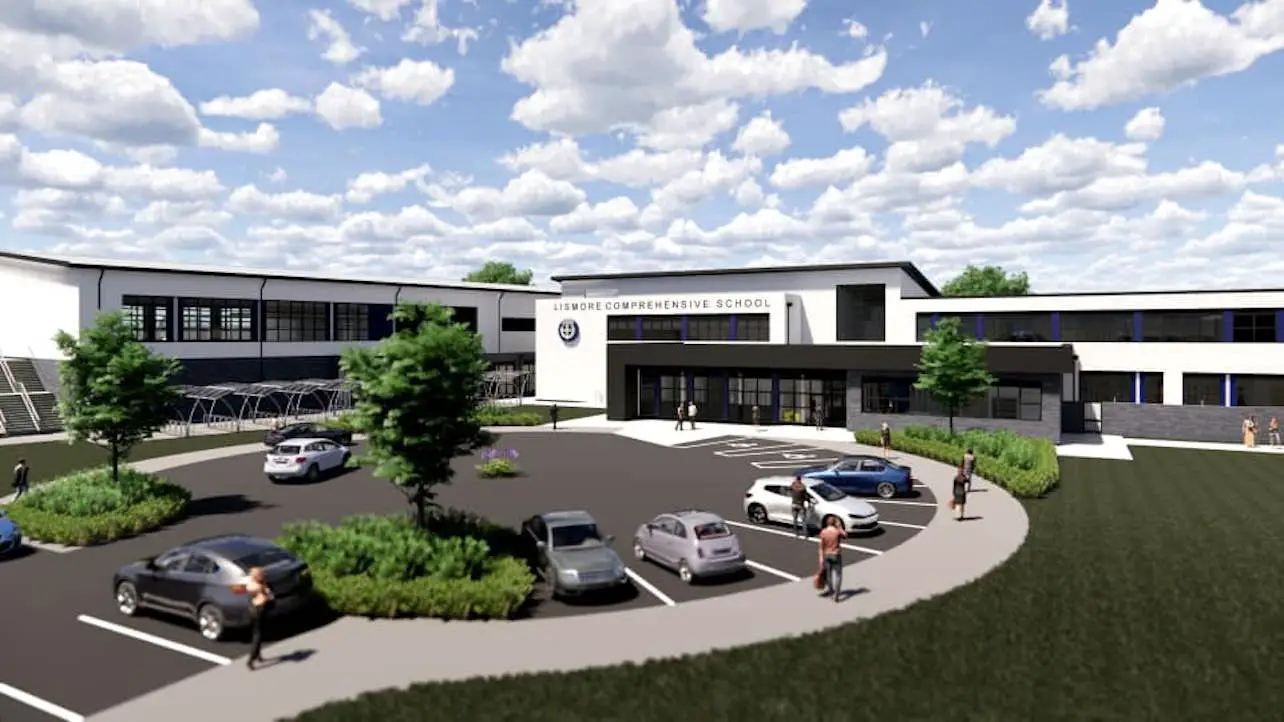 Planners gave the thumbs up for a new £21m state-of-the-art school in Craigavon.
Lismore Comprehensive have taken a major step forward in their ambitious plans for a new build with the news their planning application has been passed.
The school's Principal, Mrs Fiona Kane, commented: "It was really interesting to be present at the Planning Meeting when our application was brought to the Planning Committee, a completely new experience for me.
"I was humbled and gratified to hear the cross-party support from the councillors for the work of our school. They acknowledged that the new school building was long overdue and very much needed.
"You can imagine how the Governors and all the staff of Lismore were delighted to receive official notification that approval has now been granted for our new school building.
"Our new school includes subject specific classrooms for the full curriculum needs, an extensive Learning Support Centre, playing fields that we wish to open up for community use in the evenings and weekends all in a wonderful school design fit for the twenty-first century.
"Thanks to our local councillors for their support and thanks must also be extended to all members of our Project Management Board, including Mrs Anne Doran (SRO); our Vice Principal, Mrs Rosemary Lavery; our Governor representatives, Very Rev Fr John Byrne and Mr John O'Dowd as well as representatives from the Department of Education, the Education Authority and CCMS."
She added: ""I must also praise the creativity, innovation and work of our design team led by McAdam Design who have built on our initial vision to create a school building of which we can be very proud.
"As a school that prides itself on its inclusivity and excellence for all, it is vitally important to us that our school design reflects both our vision and our ethos.
"We are looking forward to the next phase now as we continue to work to see our dream design become a reality which will of course communicate to the young people of our school, their parents and our whole community how valued our young people are to us and how important their education is to us all working on their behalf."
It is anticipated that the new school will open in Autumn 2022.
Pictured below are excited students with Mrs Kane (Principal), Mrs Lavery (Vice-Principal) and Mrs Lennon (Vice-Principal).
Also pictured below is a view of our new school!
Sign Up To Our Newsletter