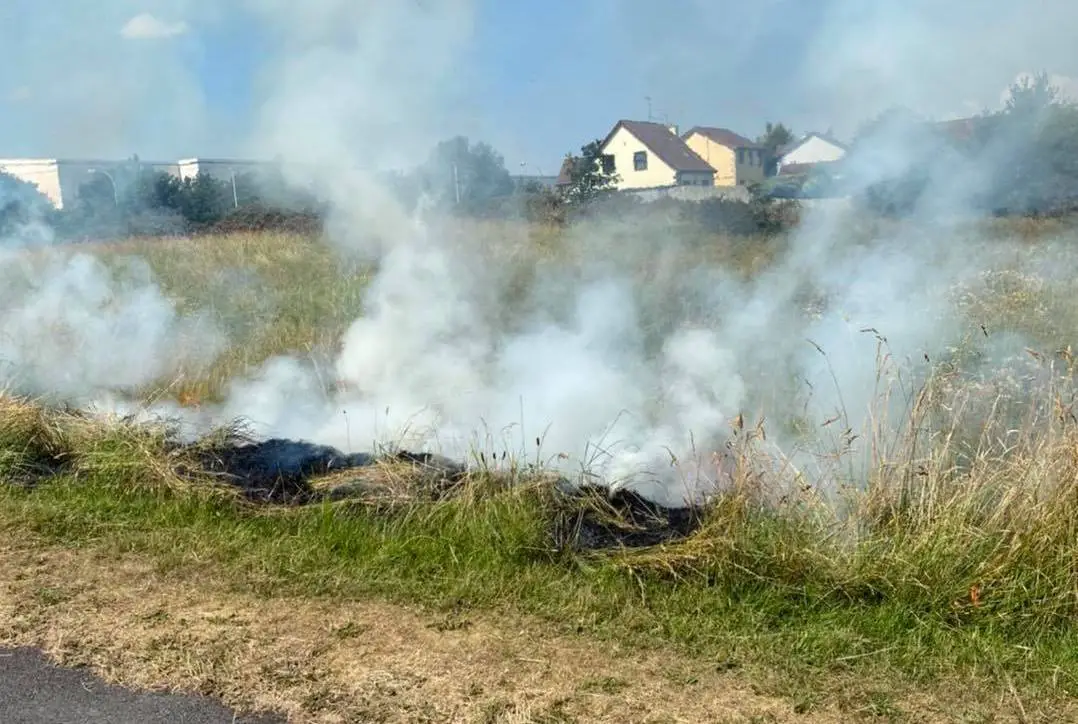 The ongoing scourge of deliberate grass fires in Craigavon is not only of "grave concern to residents" but a "drain on resources".
While the issue is not a new one to Craigavon, the deliberate burning of grass and bushes in the area over the last number of days is concerning residents once again.
This was the scene (main image) close to the Lakelands community earlier this evening.
The NI Fire Service were called to extinguish a number of fires close to the development – they were also summoned three times on Monday.
Sinn Féin Councillor Catherine Nelson is appealing to those involved in lighting the grass fires to cease immediately.
"This is a huge drain on the resources of our fire and rescue service who could be needed elsewhere to save lives," she said.
"I have asked our community safety wardens to place a particular focus on the area around Mandeville Manor where some are gathering to set fire to the grass.
"This is of grave concern as residents nearby report the fires close to oil tanks.
"In the coming days we will engage detached youth, NIFRS and community police in the hope that a multi agency approach can help address the issue.
"In the meantime I would ask those involved to think about how this behaviour could result in a serious house fire or loss of life and to cease immediately."
The Fire Service were called to a number of fires close to the Lakelands
The Lakelands Community group, posting on social media, also raised concerned "a lot of activity after hours on the inflatables" at South Lake.
"If you notice anyone in trouble please notify the emergency services, do not let anyone who is intoxicated enter the water," they posted.
"Always send for help before entering the water yourself to assist. With the local tragedy in Scarva we do not want any family to be suffering the same tragic loss.
"It is hoped that the young people who pretended to be stuck up a tree lakeside, have had their curiosity about the kindness of strangers well satisfied. Many thanks to all those who offered them assistance."
Sign Up To Our Newsletter