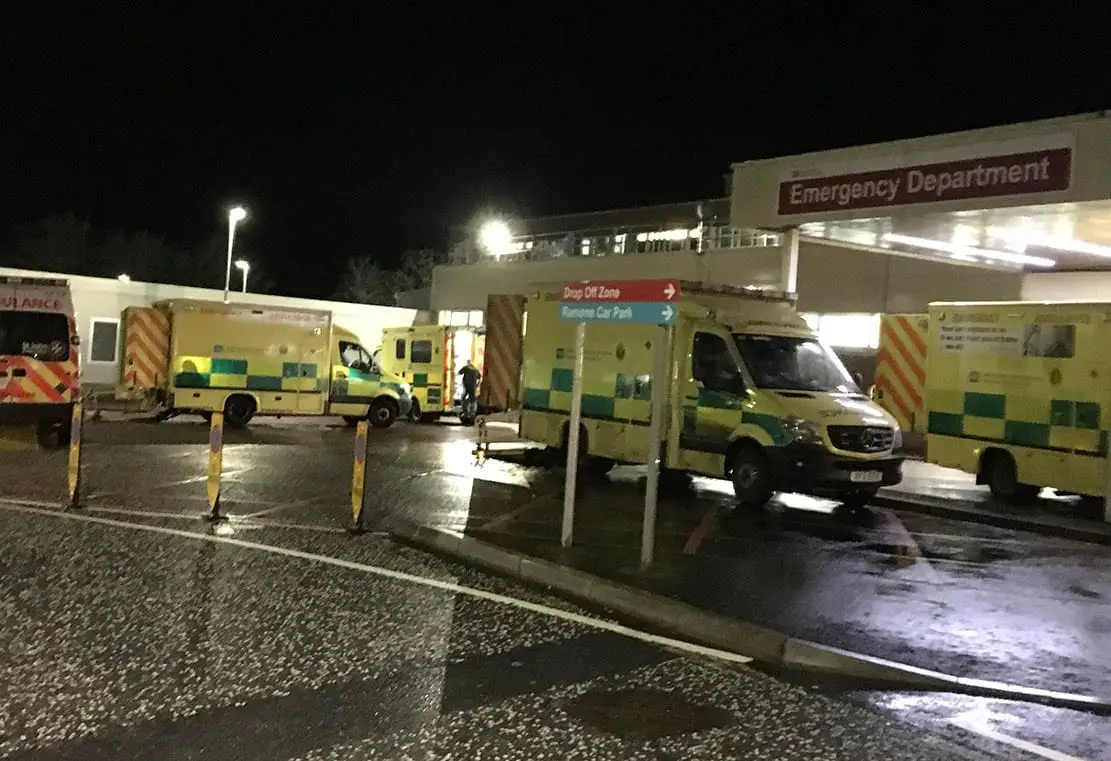 A young woman has made an impassioned plea for change after watching her mum spend 13 hours in Craigavon Hospital's emergency department – most of which was spent on a trolley.
Catherine Donnelly, from Coalisland, shared her story on social media – a story which has already garnered more than 1,400 shares such has been the outpouring of support at what is a deepening crisis.
"Yesterday I spent 13 hours in Craigavon A+E with my mum who was very Ill and in pain," Catherine explained.
"There where no beds for her when she was admitted so she spent the night on a trolley. As I sat with mum I watched a full waiting room, people laying on trolleys in cubicles because wards where full, lined up the corridors.
"Nurses and doctors rushed off their feet."
Catherine wrote how she witnessed one nurse having her lunch on the go while taking notes.
"She was pregnant and holding her lower back and exhausted trying to do her job," she wrote.
"I watched another who paced the floor in those 13 hours I was with mum. I counted 156 times she paced the corridor past me this poor nurse was exhausted but still did her job most of them I never seen leave the floors even to eat.
"The clinical surgeon who came to see my mum to tell her the place was in crisis and they had to wait until a bed was available as she was being admitted, he too was exhausted; he lent his back against the wall flushed face and apologised so much I thought he would cry."
While documenting her and her mother's awful experience, the young woman has called on politicians to get back to work.
"To the MLAs on both sides," she said. "While you are busy sitting on your hands; while your all busy 'celebrating the past'; while your busy doing nothing with our taxes, nurses who are actually busy, doctors who are exhausted, those on the front line are taking care of the people whose lives are being put at risk by stretched services."
"It is not our NHS's fault MLAs YOUR childish spat for holding on to history is the reason our services, health, education services that need the wages that you don't deserve."
She added: "It's on its knees. MLAS you're a disgrace, you don't represent your own people. In fact your jeopardising lives and not listening to us – health, education and businesses, the people pay your damn wages.
"And that money should be going into our services, for those who actually get off their ass to work, like our doctors, nurses, education, business. People like my mum who work in the Trust pay your wages. I'm ashamed of our so called representatives… #stormont get the hell back to work !!! We just care about the future not the damn past."
Sign Up To Our Newsletter