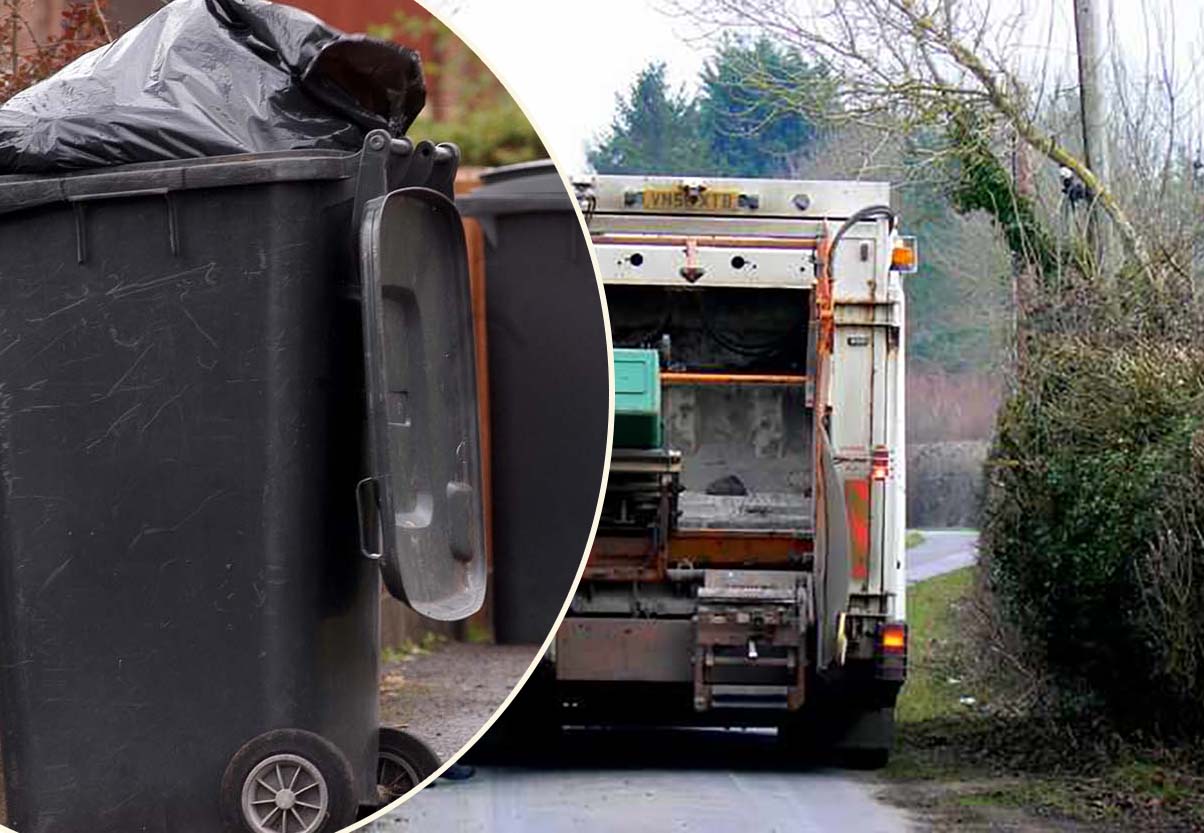 Low staff morale, high levels of sickness absence and "no sense of highly effective leadership" are among a number of issues raised in a damning confidential report into a local council department.
The report was commissioned by Armagh City, Banbridge and Craigavon Borough Council into its environmental services department.
That same department is now at the centre of a two-week strike by the Unite trade union, starting today (Monday), which will impact on bin collections, recycling centres and street cleansing as well as parks and pitches.
The province-wide industrial action is also set to hit school transport and the Housing Executive.
The confidential report's findings, which Armagh I has seen, described by one councillor as "appalling", was carried out by consultants Baker Tilly and published last December.
One of the main problems identified is a lack of "vision" for the department as well as a failure to create a one-council approach following the merging of the three legacy councils almost seven years ago.
The report said this had led to a number of practical problems such as "staff doing the same job but on different rates of pay".
Supervisors and managers also said that on a day-to-day basis delivery can be  "chaotic" or "it's mayhem", with supervisors running from pillar to post trying "to keep the wheels of the service on".
"Supervisors report that staff are increasingly de-motivated and that they, as supervisors, are relying on goodwill to get work completed. As a result, morale across all teams is poor," the report said.
"With sickness and absence levels of 15 per cent, this demonstrates the impact of the present working conditions and the lack of progress towards a one-council approach to delivery and employment of staff."
Figures collated for the report show an average staff absence of 25 days per employee while the average absence for the NI Civil Service is 13 days, 10 days in the education sector and six in the private sector.
Meanwhile, the spend of cleansing in the council area is the lowest for all of Northern Ireland's local authorities at £19.74 per head of population, with the highest being Belfast City at £65.68.
The report also said the service is not cost effective, posts remain unfilled and there is a lack of communication from management.
It noted that the department has a "major role to play in terms of ratepayers' experience of Armagh City, Banbridge and Craigavon as a place to live and do business, as well as improving the way it is perceived by local people, visitors and potential investors".
But it added:  "Council and environmental services in particular interfaces with many external agencies – statutory and non-statutory bodies. As the second largest council in Northern Ireland, ABC Council has weight in that position due to the size, budget, workforce and extent of its remit.
"However, where many other organisations leverage that 'power', there appears to be a reluctance within ABC Council and environmental services in particular to use that position to influence or set the agenda or to take leadership of initiatives of benefit to both the council and the ratepayers."
In its conclusion it said: "Staff in environmental services are hugely committed, work hard and have demonstrated remarkable patience.
"Many have continued to work within a difficult environment where there has been a lack of communication and direction.
"Much of what council has achieved in environmental services has been achieved through their efforts and their ability to get on with the job."
It added that the department is in need of a transformative approach to address a number of key issues and that most other councils in Northern Ireland have already done this.
"This review highlights that it is now the time for Armagh City, Banbridge and Craigavon Borough Council to do likewise," it said.
Last month, in another confidential meeting, councillors met to agree an action plan to implement the report's recommendations.
Minutes from the meeting, also obtained by Armagh I, said management "recognises the need to move forward with the transformation of environmental services as a matter of urgency".
Sign Up To Our Newsletter