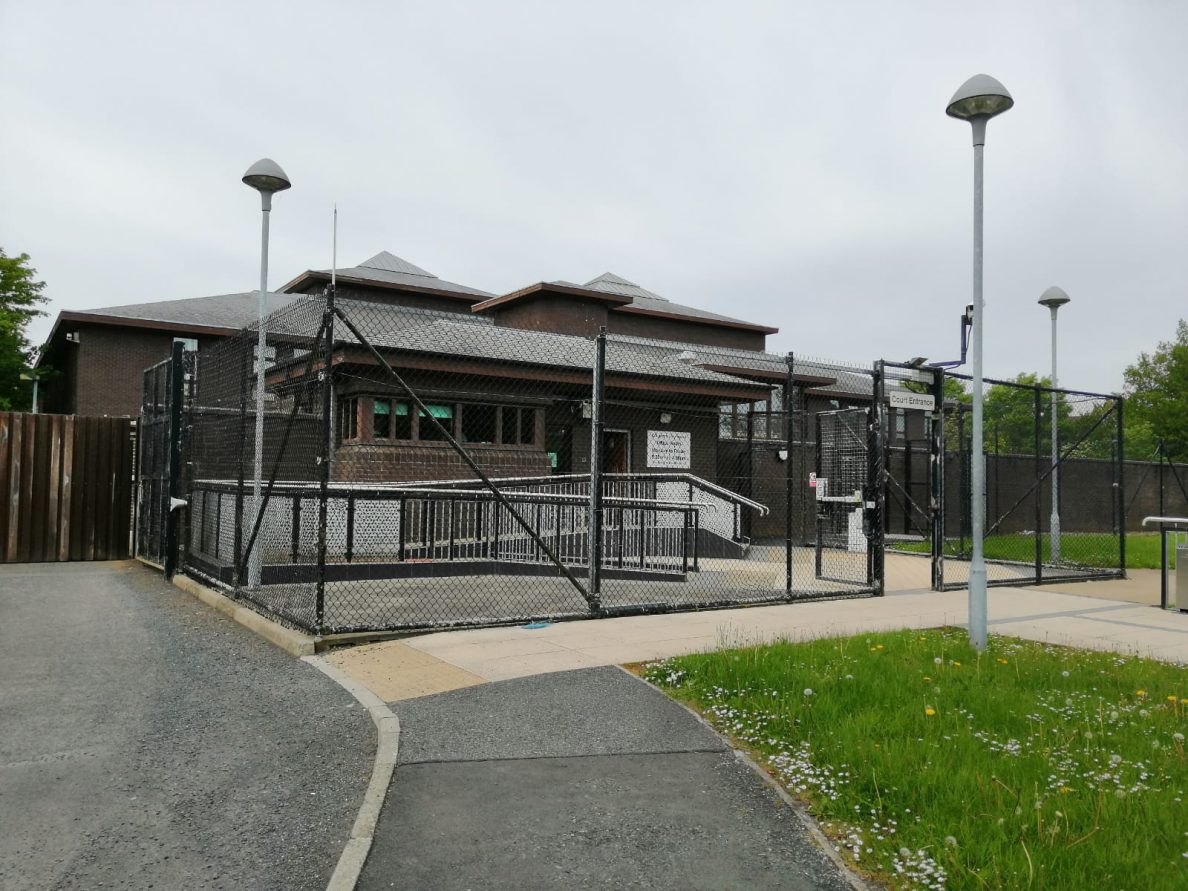 A Craigavon woman who spat and kicked officers in what was branded a "disgraceful incident" has been handed a community service order.
The judge told the 33-year-old: "Your plea of guilty is what keeps you from going to jail today".
Aislinn Creaney, 33, of Meadowbrook, pleaded guilty to three counts of assault on police, resisting police and disorderly behaviour at the city's Magistrates' on Friday.
It was heard that on April 16, at around midnight, police were called to an address in Craigavon after a confusing emergency medical call.
Officers arrived and spoke to the homeowner who claimed the defendant would not leave their property despite being asked to.
Creaney then approached the police; it was noted that her left eye was cut and swollen.
She struck out at officers who had to restrain her but the defendant continued to struggle, spit and swear.
Creaney was taken to the ground in the garden, where she kicked out, connecting with the head and chest of officers before spitting on another.
As she continued to struggle, limb restraints had to be applied, and during this time the defendant spat on a further two officers.
Following this Creaney was escorted to Lurgan police station and placed in a cell.
The defendant made no reply when cautioned for the offences.
Defence barrister David McKeown stated: "She has a suspended sentence for disorderly behaviour from back in 2015 but she has stayed out of trouble during the entire currency of that and a considerable period since.
"She is a woman who has struggled with her mental health and this continues to be a concern".
He added: "She says that she would not ordinarily drink but she had consumed some alcohol on that night."
District Judge Stephen Keown said: "It is a disgraceful incident to spit at police and all of the rest after, with a suspended sentence for the same.
"Your plea of guilty is what keeps you from going to jail today".
Creaney was sentenced to an enhanced combination order consisting of 100 hours of community service and 12 months of probation.
Sign Up To Our Newsletter