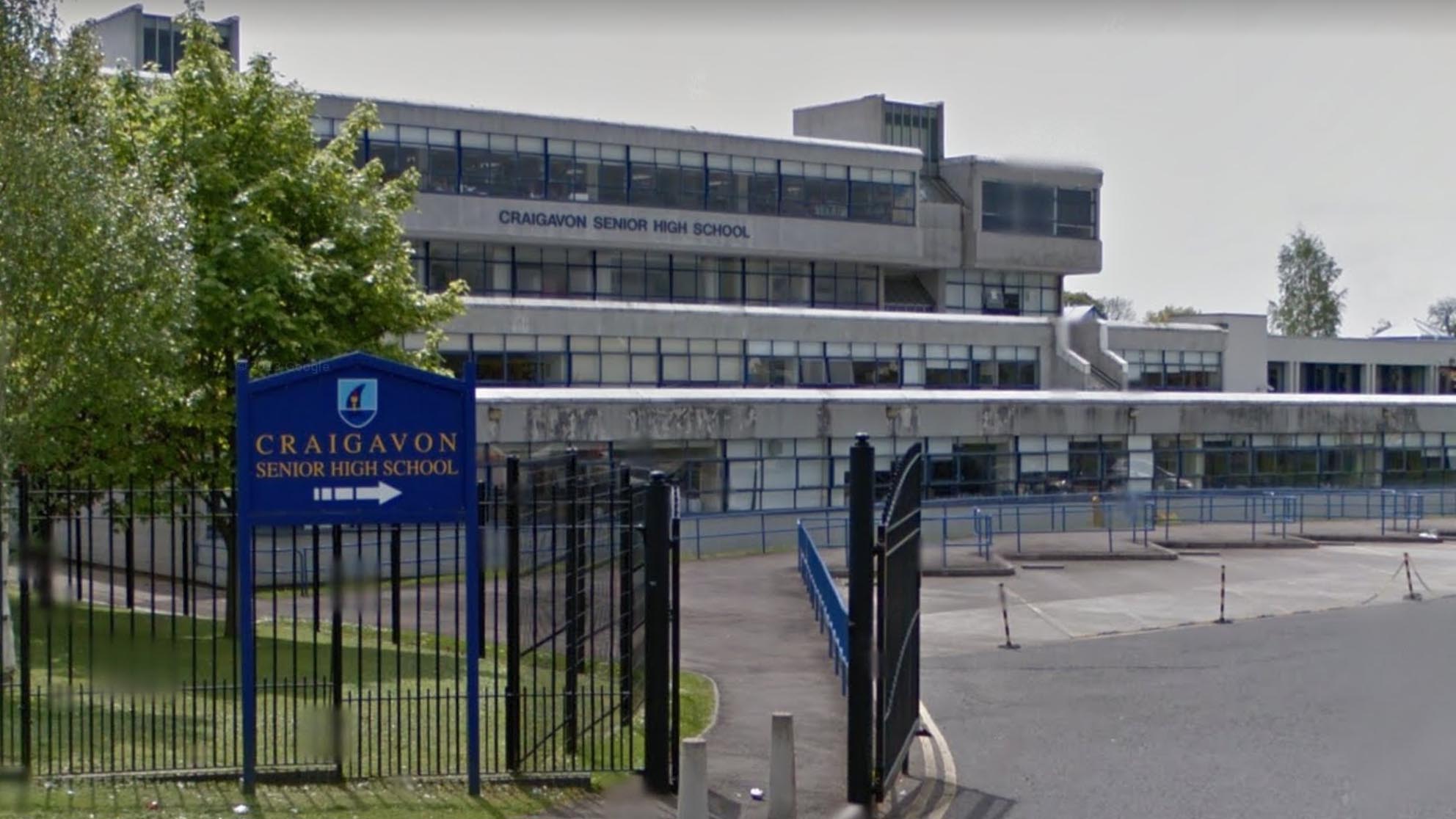 Almost 50 pupils at Craigavon Senior High's Portadown campus tested positive for Covid-19 since Thursday forcing the school to close its doors this week.
A mobile testing unit was made available by the school at the Portadown campus over the weekend after the Public Health Authority was informed of the possible cluster on Friday.
Principal Mrs Ruth Harkness said: "Our aim is to support the PHA in obtaining as much information as possible around the current Covid-19 cluster within our Portadown school community.
"Our priority at this time is the safety and welfare of all our students, staff and wider community."
It has been reported that 48 pupils tested positive over the space of four days. The Lurgan campus remains unaffected.
Upper Bann MP, Carla Lockhart said her thoughts were with those who have contracted the virus.
"I trust everyone will make a full recovery," she added. "I have been in constant communication with the principal, the Minister of Education and many concerned parents.
"It became apparent throughout last week that there was a spike in cases within the school.
"The principal and staff quickly moved to engage the PHA and schedule the mobile testing unit for Saturday and Sunday.
"As a result of the significant number of students and staff tested a large number of positive cases have been identified and as a result the school have taken the decision to engage in remote learning over the next two weeks.
"I would encourage everyone to adhere to the rules and isolate accordingly including those family members who have had direct contact with those who have tested positive.
"I want to commend the school for their swift actions in trying to get this outbreak under control.
"Whilst I know parents are concerned it is important that everyone remains calm and continues to adhere to the advice. Wash hands, ensure social distancing, wear a mask, get tested if you have symptoms and isolate if you have been in contact with someone who has tested positive."
SDLP Upper Bann MLA Dolores Kelly has also welcomed swift action from the School to move all pupils at the Portadown campus to remote learning.
Mrs Kelly said that school leaders have undertaken a huge amount of work over the weekend alongside health authorities to identify students at risk and put processes in place to ensure there is minimum disruption to learning.
"The substantial outbreak of Covid-19 at the Portadown campus of Craigavon Senior High School is a cause for concern for staff, students and their parents today," said Ms Kelly.
"Thanks to the swift action of school leaders, we're seeing a robust plan being implemented quickly that will ensure as little disruption as possible to learning as well as a commitment to keeping the school community safe.
"I understand that principal Ruth Harkness has been working throughout the weekend alongside school leaders and health authorities to identify students at risk of contact with the virus and to put a remote learning scheme in place for all those at the Portadown campus. They are to be commended for their hard work in difficult circumstances.
"This again underlines that young people are not immune to this virus and all of our school communities must remain vigilant to the threat. It also highlights how effectively our teachers and pupils are responding to the threat."
Sign Up To Our Newsletter