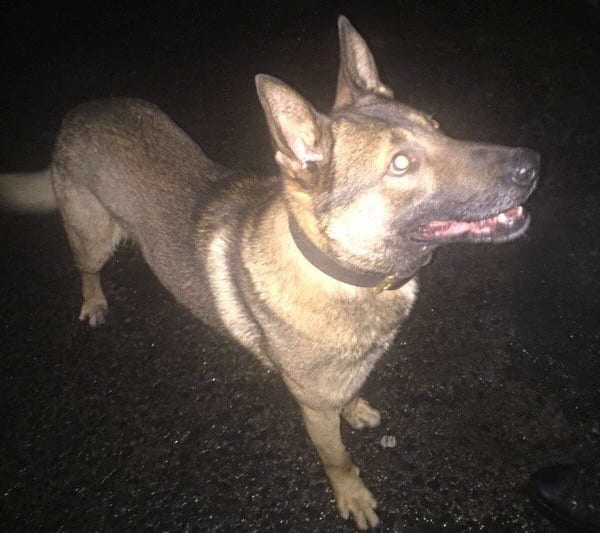 PSNI officers in county Armagh set Deano the police dog on a number of people who fled suspiciously from a car in the early hours of this morning.
They managed to evade Deano but officers in Craigavon got themselves a shiny (not so new) Peugeot 106 – albeit without insurance or MOT.
Deano has promised to reintroduce himself in the future.
A post to the PSNI's Armagh Facebook page read: "Meet Deano! He came down with his equally lovely handler to help us in Craigavon last night. We were driving around at about 330am when we spotted a silver Peugeot 106 who's driver was not happy to see us! A number of people made off from the car…cue Deano.
"Fortunately for the runners, they evaded Deano this time. He's promised us though that if he sees them again he will 'introduce himself' fully.
"Sometimes we win, sometimes we don't. This time however, we still took an uninsured and un MOT'd car off the road. It may have been drugs, it may have been burglary, it may have been something else. 
"If you know someone who arrived home in the early hours of this morning looking tired and cold, or has been driving a car like that recently, call us on 101. Incident 103 of 23/02/16."
Sign Up To Our Newsletter