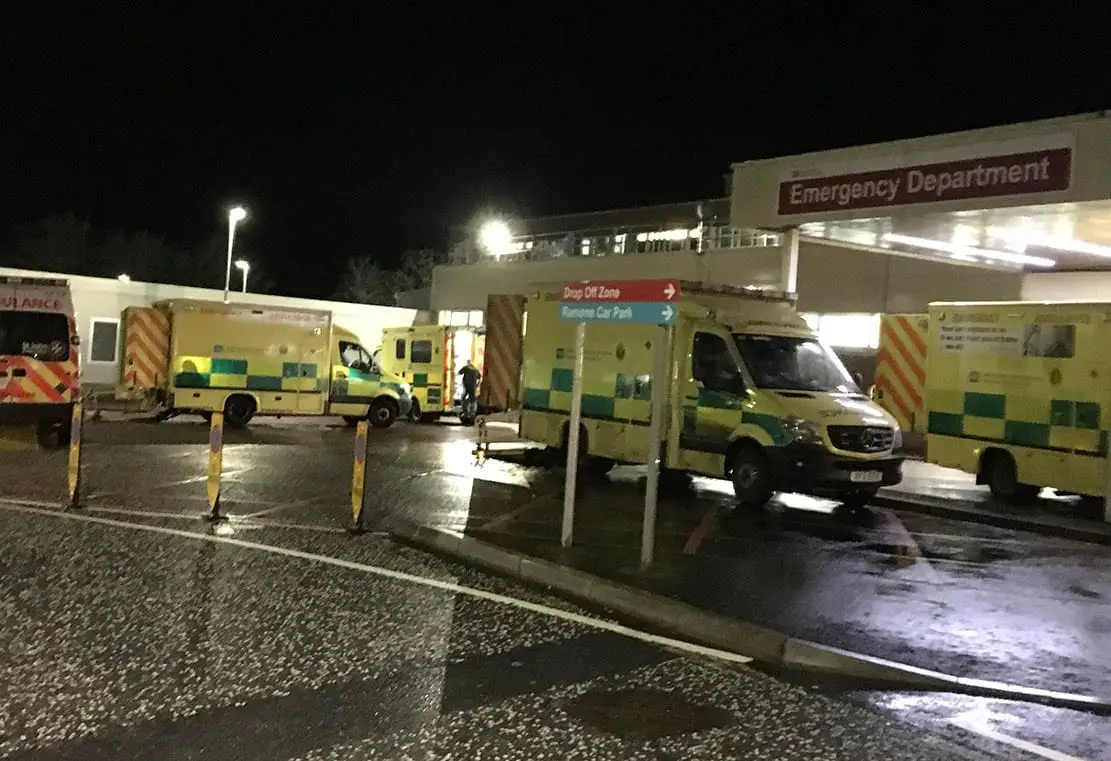 Craigavon Area Hospital is full to capacity as the number of patients with Covid has doubled in the past two weeks.
And the Southern Health Trust has asked the public and patients to take precautions due to these unprecedented pressures.
There has been increased media attention this week on the demand for beds and waiting times at hospitals across Northern Ireland.
And staff, union reps and politicians have voiced their concerns over the impact during the winter months.
The Southern Trust took to social media to ask for people's cooperation during a very difficult time at its acute hospital in Craigavon.
It said: "The number of Covid-19 patients in Craigavon Area Hospital has doubled in the last two weeks and a significant number of wards have been impacted.
"Enhanced measures are in place to limit the spread of infection but the situation remains extremely challenging.
"The hospital is full and our resources are under enormous strain.
"Covid is very contagious and the risk increases the longer people are in contact with a carrier. It is absolutely vital that patients help keep themselves and others safe by: wearing a mask, washing hands, getting vaccinated, staying apart and leaving the hospital immediately when medically fit for discharge."
Read more: Twenty-one Covid-related deaths over weekend; 11 in past 24 hours
Newsletter
Sign up for our weekly newsletter here.