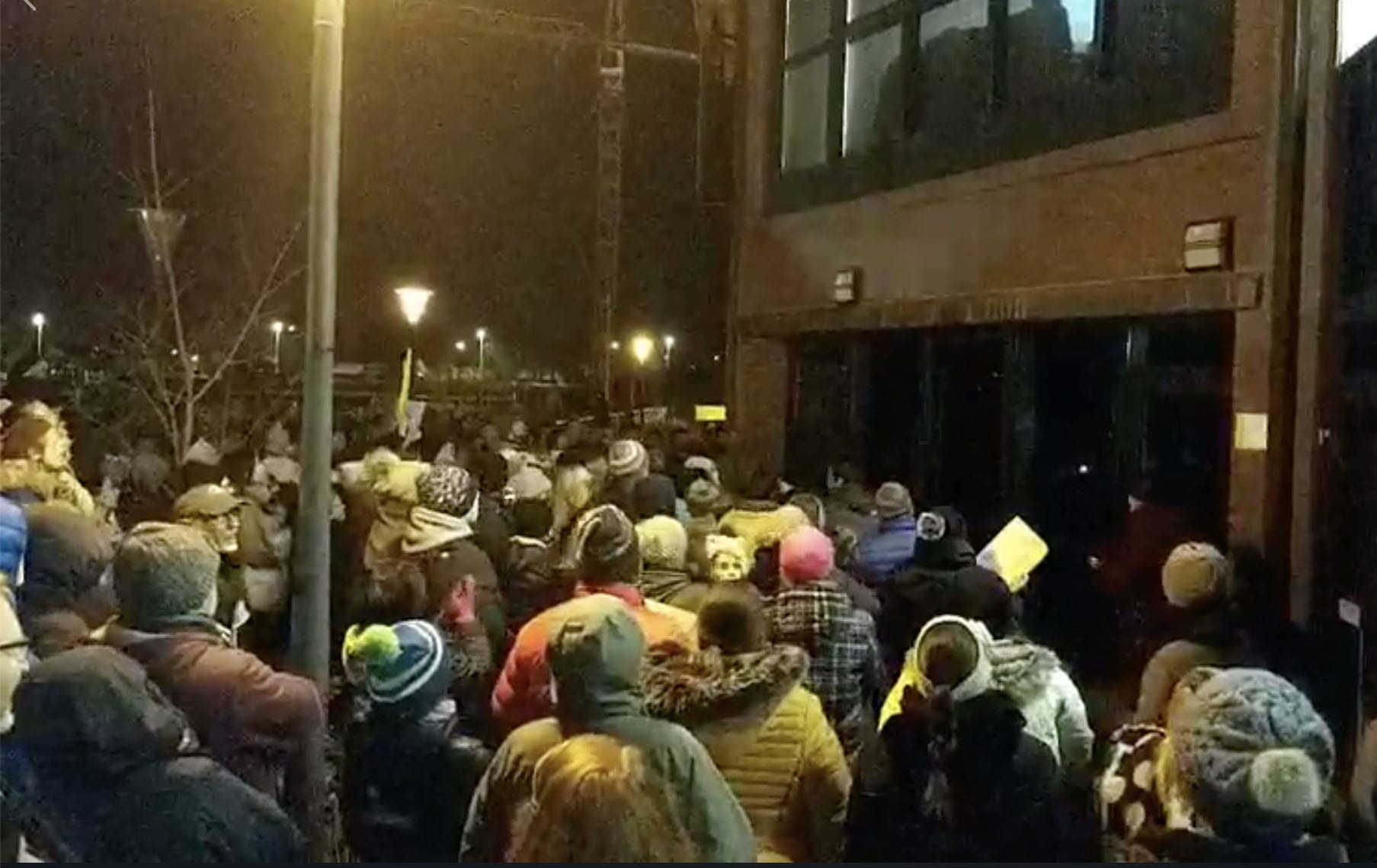 Hundreds of protestors turned up at the Council HQ in Craigavon tonight (Monday) in protest over the granting of planning permission to build a new multi-million pound college in the City Park.
The demonstration, organised by the Save Craigavon City Park and Lakes, saw hundreds descend on the Civic Centre – which sits on the edge of the South Lakes – to heckle councillors who passed the new Southern Regional College earlier this month.
Some of those councillors were forced to make their way through the swathes of crowds tonight as the large turnout made themselves heard.
The group booed the councillors who sat in main chamber on the first floor during the monthly meeting. They called for those within shot to turn around before chanting 'Save our Park'.
Despite the green light being given for the new campus, the campaign group has garnered the support of thousands of local residents and have vowed not to give up their fight.
The group said it had written to all Craigavon, Portadown and Lurgan councillors  asking them to read their letters of objection on the planning portal.
A group statement said: "We referred them to our main objection which was prepared by qualified planning professionals.
"We invited them again to engage given the fact that they are not allowed to see the South Lake Masterplan.
"We made them aware of the fact we have cases with the Ombudsman and the Information Commissioner as many were never made aware of it.
"We informed them of two major conflicts of interest between this and the leisure centre project," it said.
Sign Up To Our Newsletter