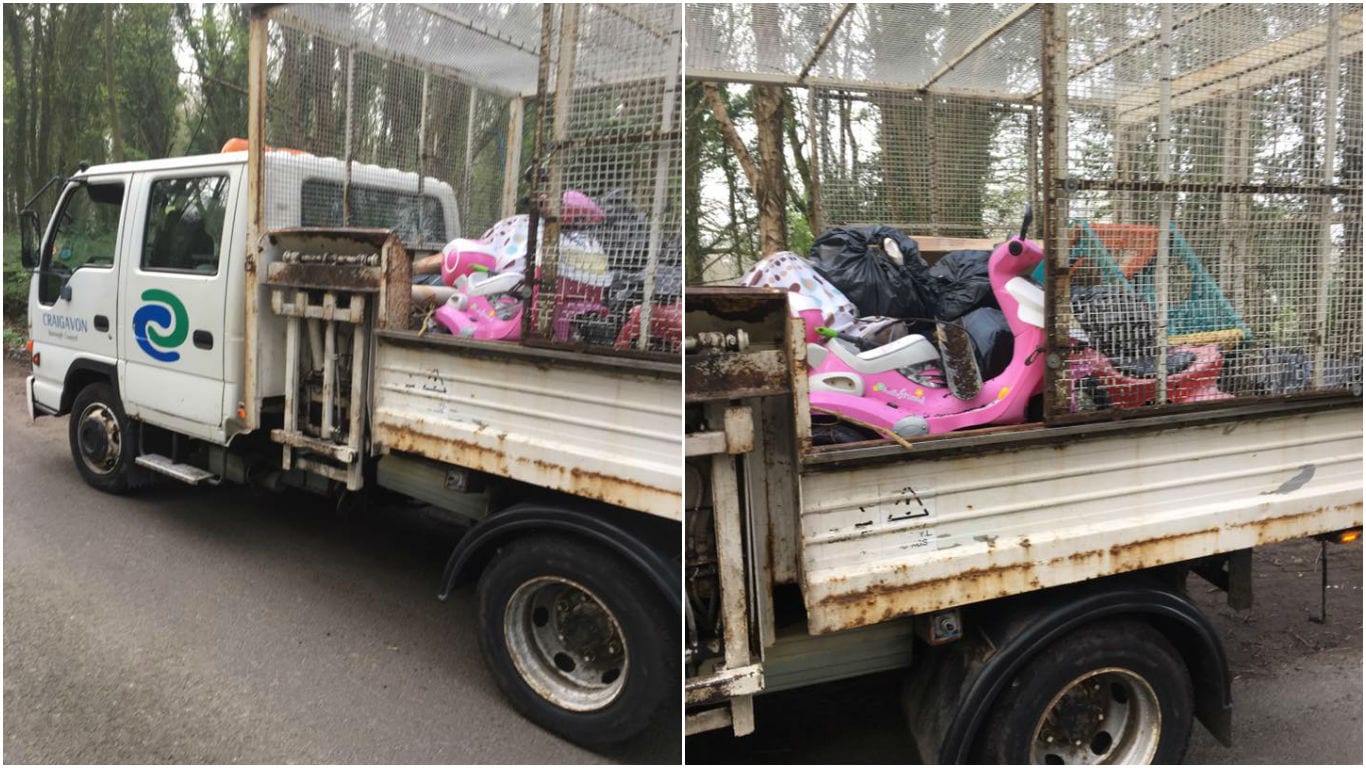 Disposal costs for the collection of bulky goods are to be axed in the ABC borough.
The environment committee meeting on Tuesday evening considered a range of options on the future of the service.
Currently Armagh City, Banbridge and Craigavon Borough Council charges £6 to lift three 'bulky' items.
But in a bid to try and cut the unacceptable level of fly-tipping across the borough options were explored.
A report to the committee explained: "The bulky service is for household items, such as cookers, beds and sofas, to be collected from residents' homes for recycling or disposal.
"The service runs for 1½ days a week in the Armagh area, one day a week in Banbridge and two days per week in Craigavon."
Councillors were informed that the fee at present for the bulky collection is not high enough to recover the full cost of the service.
But on the other hand, the time spent dealing with fly-tipping was described as "considerable".
The report adds: "There has been 423 recorded fly tipping last year, however, this figure is understated as mobile crews often collect fly tipping as part of scheduled routes.
"Taking these two considerations into account, officers would like to investigate the impact on fly-tipping of reducing the fee paid by residents for a bulky collection."
One option on the table was to leave the cost as it is.
Another was to increase the cost to make full recovery which would have seen a 380% rise – up to £23 per lift.
A third was to apply an admin charge of £2 and increase to three annual collections of six items per collection.
And the fourth was to drop the charge completely.
The latter would result in a loss of £30,000 in revenue but, councillors were told, this had the potential to be offset by a reduction in fly-tipping costs.
It was this option which was selected as the way forward.
The axing of the bulky service charge will apply for a year.
And officers will be closely monitoring the impact on the incidences of fly-tipping within the borough.
SDLP Councillor Declan McAlinden, along with party colleagues, had proposed the move and welcomed the decision.
He said afterwards: "As someone who has highlighted fly-tipping on numerous occasions and especially in rural areas, I'm hoping this decision will halt the scourge of illegal dumping throughout the borough."
Sign Up To Our Newsletter