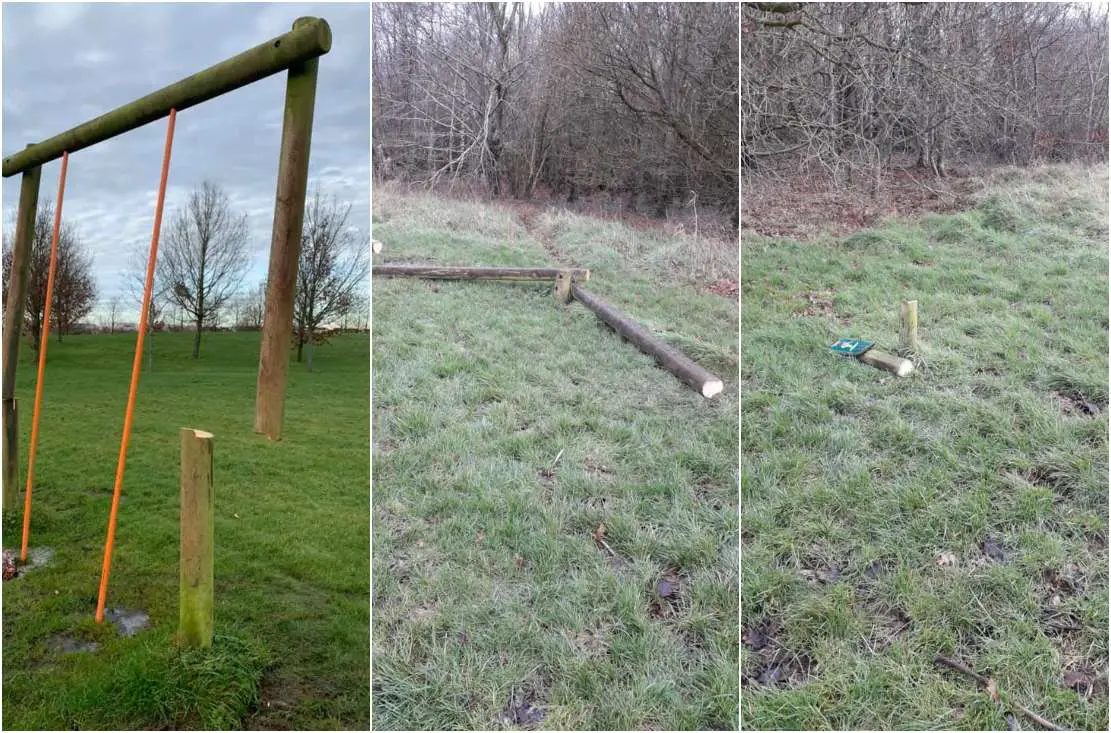 Council have been asked into drawing up costings for the replacement of vandalised exercise equipment in Craigavon City Park.
The apparatuses appear to have been sawn in half by vandals, which has been met with widespread disgust and condemnation.
Sinn Fein councillor Catherine Nelson said she was shocked to witness the wanton criminality and has asked Council about replacing the damaged equipment.
"Council have advised that the maintenance team are currently making the area safe.
"Council are also looking at whether our insurance covers this act of vandalism.
"This equipment is 15 years old and as such may well have needed replaced anyway.
"I have asked that officers cost replacing the equipment and bring back options to members. We should not withdraw this offering from the Lakes."
SDLP councillor Thomas Larkham branded it "an absolutely disgusting and mindless act of vandalism".
"Why anyone would go to these lengths is beyond me," he said.
"I have reported this to Council for repairs – if possible – and will be asking for any CCTV in the nearby building site to be reviewed to try and identify those responsible.
"I will also be informing the PSNI to keep an eye on this area. This vandalism was not caused by hand and to potentially have people with dangerous weapons in a public place – a park, is wholly unacceptable.
"Craigavon City Park and Lakes is a very popular leisure facility used daily by hundreds of people from the Craigavon and surrounding areas.
"Actions such as this only reduces the amount of facilities available to those who use the park."
Sign Up To Our Newsletter