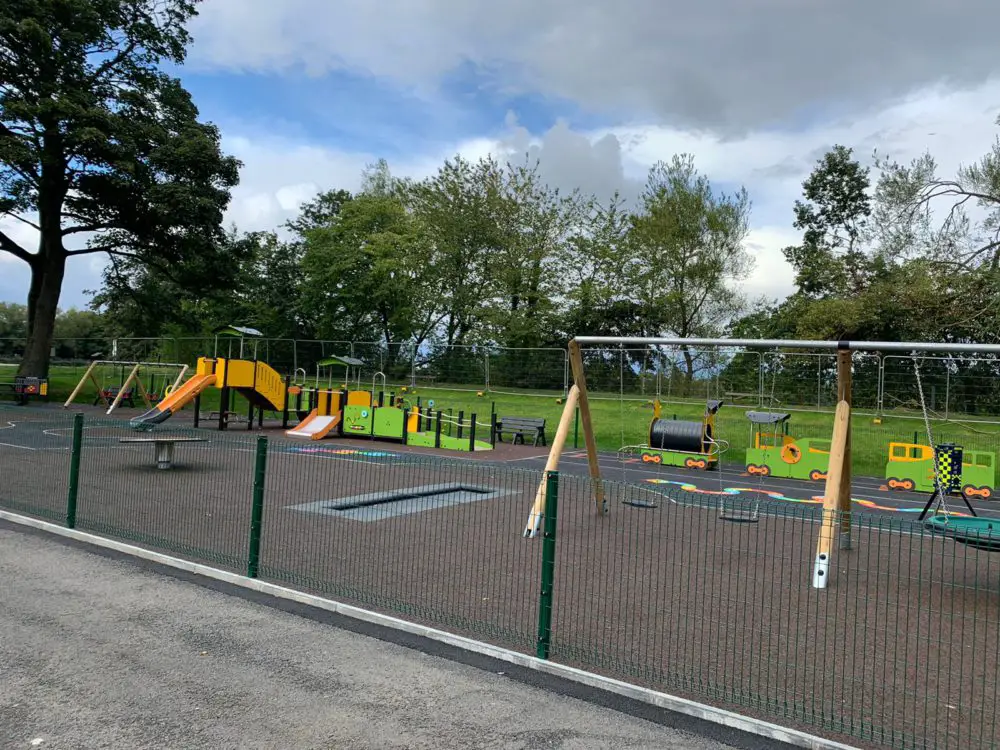 Although ABC Council play parks and play areas remain open following the NI Executives announcement on October 14, it is essential now, more than ever, that everyone follows Public Health Agency guidelines at all times when using these facilities.
Alongside government protocols and public health guidelines, here are some safety guidelines to help you mitigate any risks to yourself, your family and the wider community:
– Play equipment is checked regularly for damage and wear and tear, but is not sanitised or disinfected. This is shared equipment, used at your own risk
– In order to assist with social distancing requirements only have one family member accompanying a child
– Do not use equipment if you or any member of your household has Covid-19 symptoms, or are self-isolating
– Make sure you have hand sanitiser with you before entering the play park. Encourage everyone in your family to wash their hands with hand sanitiser regularly and as a minimum before and after using the play park
– Encourage children to avoid touching their faces
– You MUST maintain social distancing from others unless they are from the same household
– Some equipment can only be used by one child at a time while social distancing. Please ensure your family waits at a safe distance if the equipment is in use or return later to use the equipment
– Wash your hands when you get home for 20 seconds using soap and water
We hope you enjoy using our play areas and thank you for helping to keep everyone safe by always following these simple instructions.
Sign Up To Our Newsletter