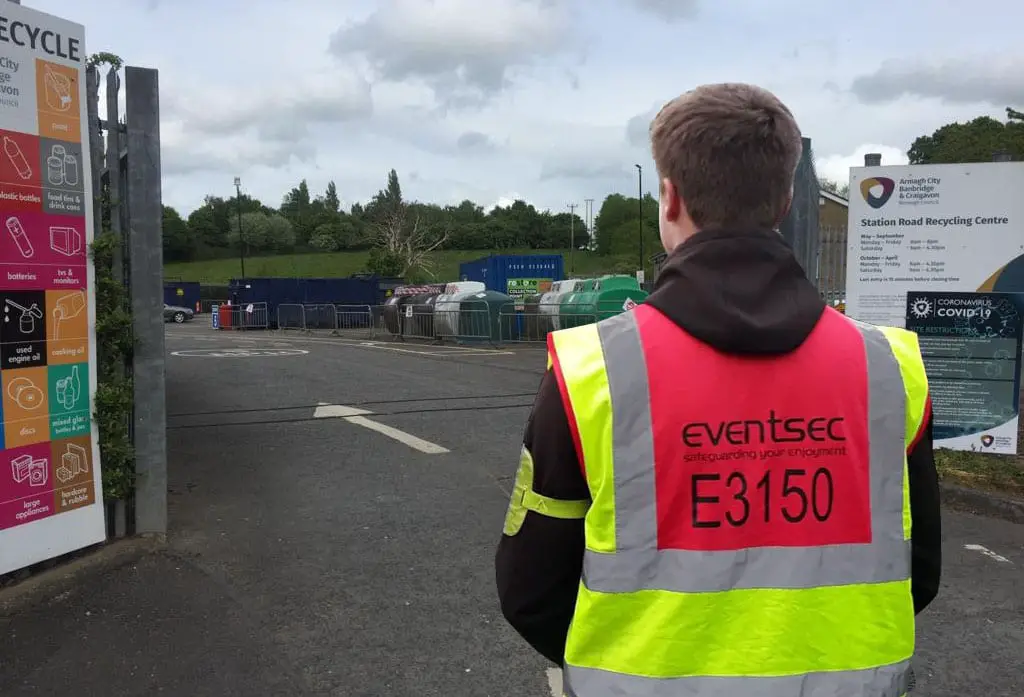 A controversial arrangement by ABC Council to employ a private security firm to help man facilities ended this week, it has been confirmed.
The council had been criticised after it emerged that Eventsec had been helping out at forest parks and recycling centres.
And the local authority had explained that money was made available from central government for this purpose and it was not at the expense of ratepayers.
But questions over the matter had been raised by the DUP who had challenged the decision, given the fact that up to 200 of its own staff had been facing furlough.
When the matter was raised at the first remote meeting of ABC Council by the DUP, a council officer had explained the reasoning, saying they were there to protect staff as moves were made to reopen facilities.
Strategic Director Mark Parkinson confirmed that they were there for the "front line" security of staff and properties.
Speaking at the end of May, Mr Parkinson revealed 10 Eventsec personnel had been employed in a couple of teams in parks. Their employment came to an end at that time.
A number of others employed supporting staff in recycling centres were to be retained for a short time more to facilitate ongoing reopenings.
The last of the remaining recycling centres to reopen – Tandragee, Markethill and Rathfriland – are due to do so at some stage next week, on a part-time basis initially.
Ahead of that happening, DUP Alderman Stephen Moutray had sought an update at the June remote meeting of ABC Council, which was held on Monday night.
He had asked whether the use of private security firms in amenity sites and at parks was still taking place.
Mr Parkinson confirmed that this was no longer the case.
"Eventsec have stopped working at all council sites as from today (Monday)," he said.
Sign Up To Our Newsletter