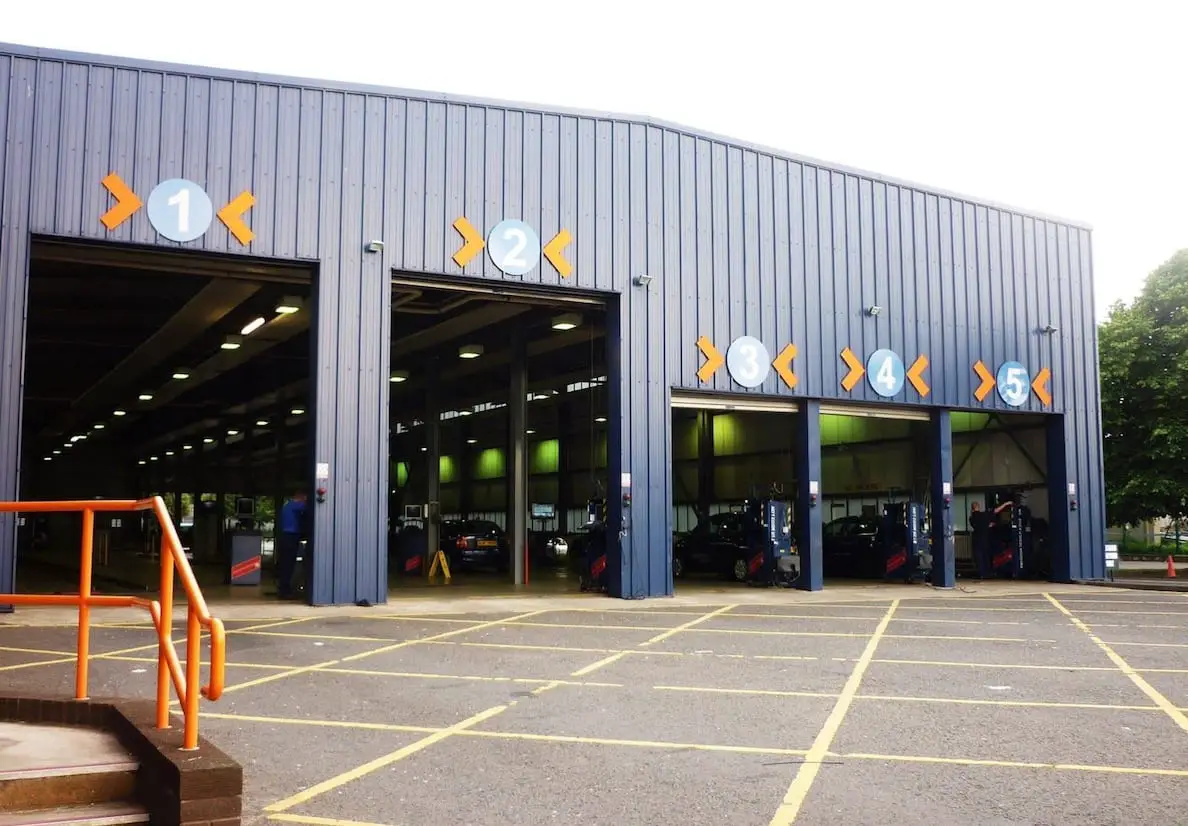 Motorists continue to be turned away from MOT test centres in Craigavon and Armagh as a result of faulty lifts.
Faults detected on equipment forced centres across Northern Ireland to close early this week but the problem is just more than a quick fix, according to staff in Armagh.
The DVA said they were "making every effort to contact customers to reschedule appointments" and that they are prioritising customers who require an immediate test.
However, customers are still being turned away.
DUP councillor, Alderman Gareth Wilson, speaking on Friday, said he was receiving "a rising number of complaints on this issue".
"Would you stand under a faulty lift with a heavy car on it to examine it? NO! So I'm totally with the MOT testers as safety is paramount," he said.
"However there is an immense urgency on the Departmental chiefs and the Minister to get this issue resolved quickly be that with mobile lifts placed outside or some measure to allow full tests to be done and people to legally drive on the road.
"This is needs a proper fix to protect the safety of staff but crucially people also need to be able to live their lives and get from A to B legally so in my view we need temporary lifting equipment at each site until the in house lifts are fixed.
And this afternoon, a Department for Infrastructure spokesperson said all DVA test centres are providing MOT tests today, however, "with limited private car testing at a number of centres".
"There is a rolling programme of inspection, repair and re-inspection to all lifts being used in test centres with lanes becoming operational as this process progresses," said the spokesperson.
Belfast, Cookstown and Newbuildings lifts are fully operational, with two of three lifts operating in Coleraine Test Centre and three out four now operating in Craigavon Test Centre.
The remaining test centres will be inspected and any necessary repairs carried out over the coming days.
The spokesperson continued: "Due to a fault identified with some of the vehicle lifts, it was necessary to take the precautionary measure to suspend the use of vehicle lifts until they had been inspected and, where necessary, repaired.
"This meant that some test lanes have had to be closed at short notice and appointments cancelled. In addition to its ongoing regular monitoring programme, DVA has also introduced additional inspection processes to ensure the safety of its staff and customers.
"While repairs are being completed the number of tests taking place on cars and light vehicles is reduced, but tests are taking place. There were 1,891 vehicle tests conducted yesterday across test centres.
"We are endeavouring to work to notify in advance anyone who is affected and to reschedule their appointment as soon as possible. Those with MOT expiry dates in the coming days will be prioritised.
"The Department's legislation allows the DVA to refund half of the MOT fee and offer a free test. This will apply to all affected customers."
Sign Up To Our Newsletter