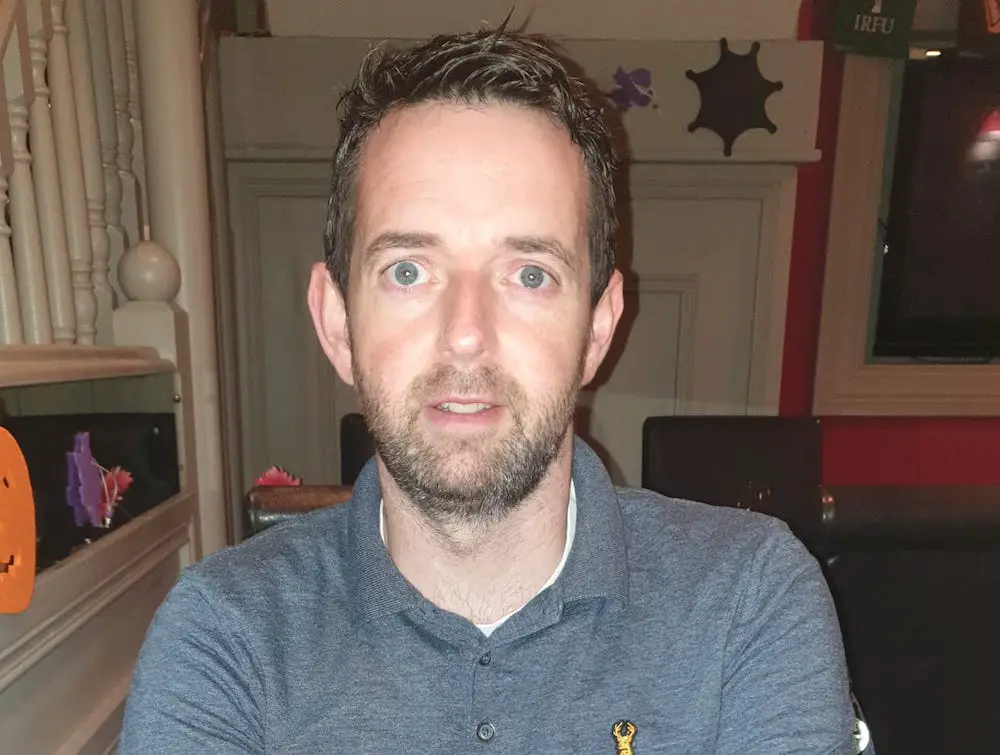 The wife of a hugely-popular Co. Armagh teacher, gravely ill in hospital, has pleaded for everyone to keep her husband in their prayers.
Barry Geraghty – originally from Keady – is a widely-respected IT teacher at Lismore Comprehensive School in Craigavon.
He is currently fighting for his life in Intensive Care following a sudden and unexpected illness.
Wife Fiona took to social media to share a photo of her beloved partner and asked: "I am literally on my knees begging for everyone to pray for Barry. Please pray for him. We love you so much."
The community has rallied behind with messages of support and hope for the young dad.
Many former students and colleagues have offered up their prayers, with many describing Mr Geraghty as the "best teacher ever".
"No doubt one of the absolute best. Hope you pull through this Mr Geraghty, heart goes out to the family at this time," said another.
Another commented: "He has always been an incredible, inspiring person."
St Mary's GAA Aghagallon asked everyone to keep their U12 coach their thoughts and prayers.
One former student owed their success to Mr Geraghty – and implored him to pull through – as have many others.
Please, spare a thought for Mr Geragthy and his family today.
Sign Up To Our Newsletter