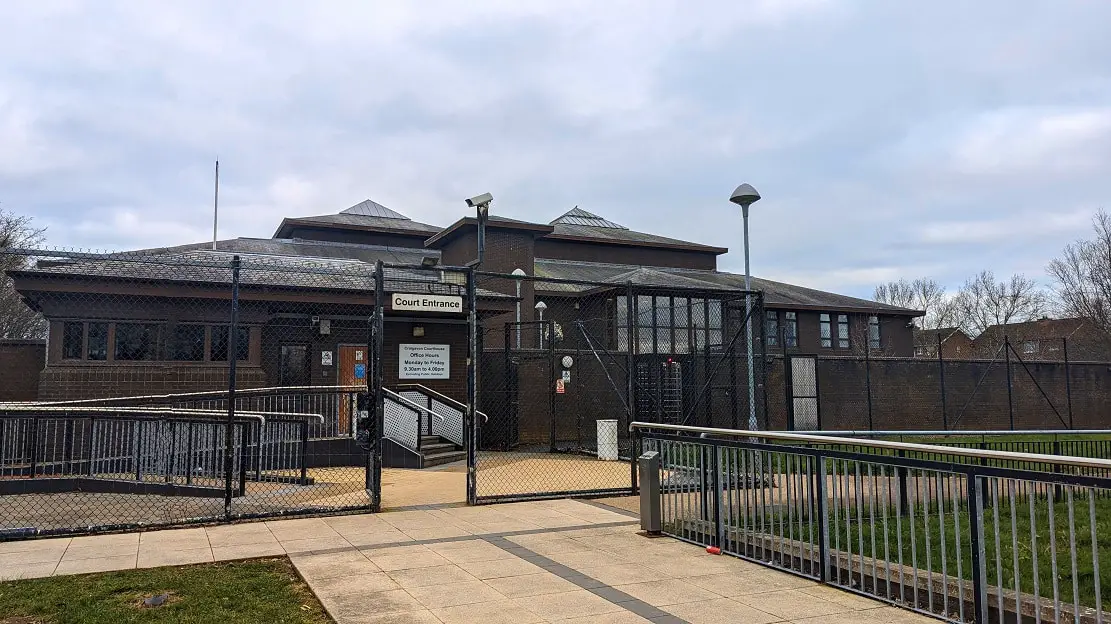 A County Armagh man who used the Grindr dating app despite being subject to a Sexual Offences Prevention Order (SOPO) has been sentenced to four months in jail.
The sentence will run concurrently with his current sentence, as he is currently in Magilligan Prison due to a licence recall.
Lee Harper, (29), with an address given as Edward Street, Portadown, appeared before Craigavon Magistrates' Court on Friday via videolink from the prison.
He was charged with breaching a Sexual Offences Prevention Order (SOPO), between the dates of January 1 and March 31, 2021, by entering into a relationship without prior verifiable disclosure.
A defence solicitor informed the court that a guilty plea was being entered in relation to the charge.
Prosecution outlined that on May 19, police received a statement of evidence from a prison officer regarding the defendant, who was a prisoner at the time.
The defendant had requested in prison that a number of individuals be added to an account. The defendant was asked about one of these individuals, and stated that they were "just a friend".
The prison then made contact with this individual, who stated that he had met the defendant on the Grindr dating app. The defendant accepted that he had met with this individual on two occasions prior to being in custody and that he had used the app.
This placed him in breach of a number of conditions of the Sexual Offences Prevention Order (SOPO) that he was subject to. He was interviewed and provided no comment in relation to the questions that were asked.
When the facts of the case were heard, a defence solicitor noted that the defendant had entered a guilty plea at an early opportunity.
While the circumstances surrounding the imposition of the SOPO were not outlined, the defence conceded that the defendant's record "isn't great" and it was "all the same type of offending".
He added that the defendant has been in custody for a "considerable period" since his licence was recalled, with his release date being in October this year.
District Judge Bernie Kelly commented: "These orders are in place for a reason and when you look at his record you can obviously see the reason."
The defence explained that the defendant has "learnt a lot from his recent recall and his recent convictions" and that there were "no issues with regards to behaviour" in the prison.
District Judge Kelly replied: "He hasn't really learnt an awful lot given that his offending has been going on now for somewhere in the order of 12 years and there has been no change."
Taking into account the defendant's guilty plea and his record, District Judge Kelly sentenced Harper to four months in custody, to be served concurrently with his current sentence.
---
Follow all the latest court news here.

Sign Up To Our Newsletter