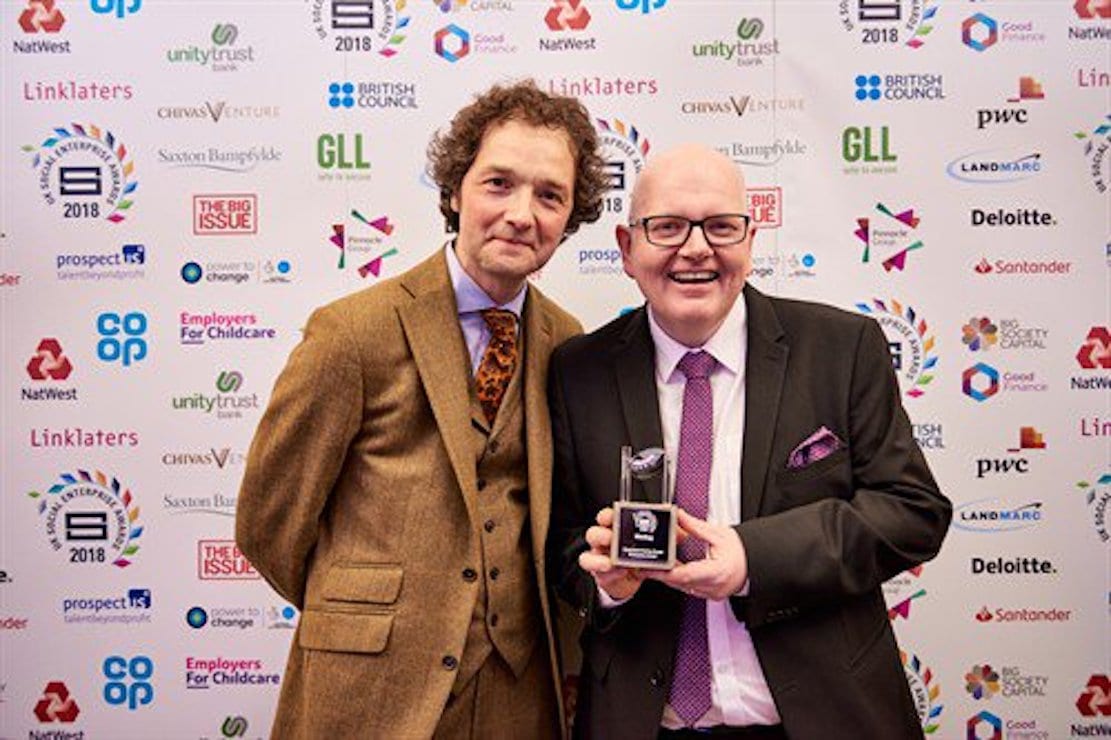 Madlug, a social enterprise based in Craigavon has won the consumer facing award at the UK Social Enterprise Awards, held last night (Wednesday) at the Guildhall in the City of London.
The national awards organised by Social Enterprise UK (SEUK) shines a spotlight on the leading lights of the social enterprise community, recognising the outstanding achievements of businesses which trade for a social purpose.
There are approximately 100,000 social enterprises in the UK, contributing £60 billion to the economy each year and employing approximately two million people.
They operate in nearly every sector from selling quality consumer goods to providing health and social care services.
Madlug is a Buy One Give One luggage brand that exists to help children in care carry their lives with dignity. With every bag purchased, one is given to a child in care.
The Reality
There are over 90,000 children in care across the UK and Ireland. One child enters the care system every 15 minutes and many of these children have their belongings moved around in bin bags.
It's Madlug's mission to see an end to this, to empower society to care for these children along with communicating the message that every child in care is incredible.
Dave Linton (Founder) said "Winning this award is an amazing achievement. It shows that society really believes that every child in care is incredible and that these children should never have their lives moved in black plastic bin bag."
The Awards were hosted by award-winning comedian Mark Watson and was also attended by SEUK patron, Chris Addison and acclaimed author and journalist, Caitlin Moran.
Commenting on this years' ceremony, Peter Holbrook Chief Executive of SEUK said: "In the troubling, uncertain times we're living in, social enterprises are a beacon of hope. They are showing that another way of doing business is possible, one rooted in the values of community, equality and fairness.
"This year's winners are testament to the strength and diversity of the social enterprise movement. It can no longer be seen as a fringe part of our economy but rather as a sector creating real impact both socially and economically.
Social enterprises are showing us what the future of business can look like."
Madlug and the other winners were presented with bespoke trophies made by the social enterprise, Designs in Mind, which employs people with mental health issues. Social enterprises also supplied all the goods and services on the night, including the catering, rigging, drinks, flower displays and goody bags.
Sign Up To Our Newsletter