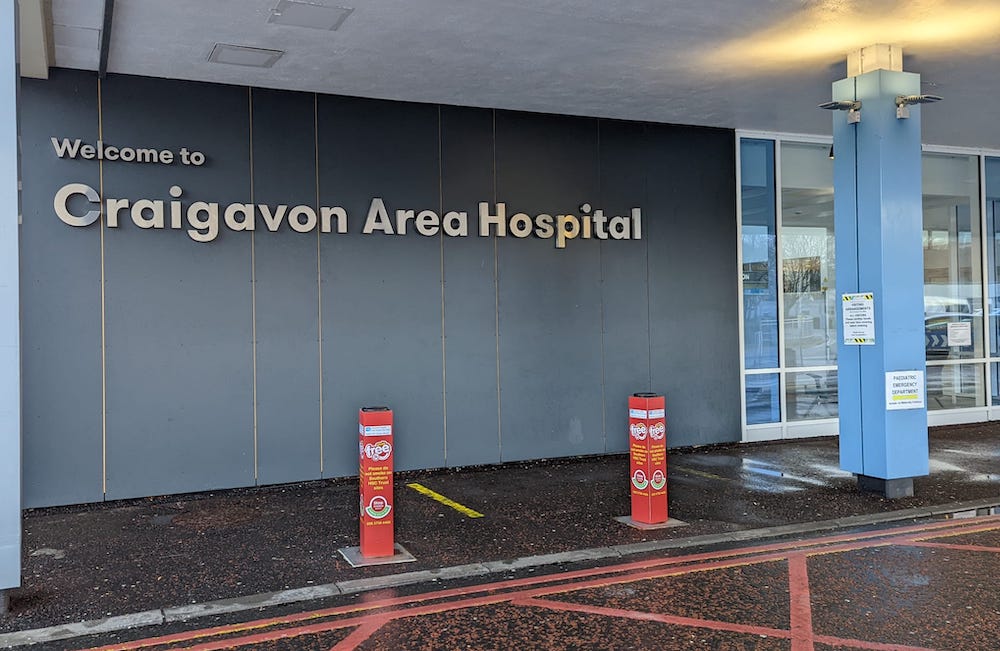 Deceased patients were left lying in wards overnight in Craigavon Area Hospital during the Christmas holiday period due to staffing issues, it has been claimed.
The National Association of Funeral Directors (NAFD) in Northern Ireland said hospital mortuaries are experiencing significant issues after the four-day Christmas break.
Stephen Larkin, Northern Ireland president of NAFD, told the newspaper Belfast Telegraph that the situation became so severe that the mortuary at Craigavon Area Hospital reached capacity, with a deceased patients left in wards and corridors overnight on Tuesday, December 27.
It was due, he said, to the fact Christmas fell over a weekend and that the additional holidays on Monday and Tuesday resulted in a backlog.
Mr Larkin said: "All mortuaries are very, very busy and we've been made aware by members that the mortuary at Craigavon Area Hospital reached capacity and there wasn't enough room for deceased patients to be moved there.
"We're hearing they have been left in wards and corridors."
A spokesperson for the Southern Trust said: "Regrettably, due to the ongoing pressures on our hospitals, there has been some delays in processing death certificates over the bank holiday.
"We sincerely apologise for the added distress this can cause for families during their bereavement and are working hard to complete any outstanding paperwork today."
Earlier this week, the Southern Trust said its emergency departments in Craigavon and Daisy Hill Hospitals were extremely busy.
It comes as the Trust gears up for its busiest six weeks of the year.
Read more: Midwives kept busy with Christmas arrivals at Craigavon Area Hospital
Speaking to the BBC Good Morning programme on Wednesday, Dr Tom Black, Northern Ireland Chair of the British Medical Association (BMA), said it has been the most difficult Christmas on record for out-of-hours GP services.
He said: "It has been for the last two months. Since September we've really struggled to keep things going."
Dr Black said Trusts have seen a merging of "an extraordinary number of infections peaking at this time, all different things – we haven't seen anything like it before".
He added: "We knew coming out of Covid it would be more difficult but we didn't expect this to be so severe."
As a result, Dr Black says patients will have to be prioritised on the severity of their illnesses.
"We don't have enough resources to see everybody with a sore throat or a cough – we're trying to make sure the most vulnerable and the sickest are being seen."
Sign Up To Our Newsletter